What LGBT Stuff Is The MRC Freaking Out About Now?
Topic: Media Research Center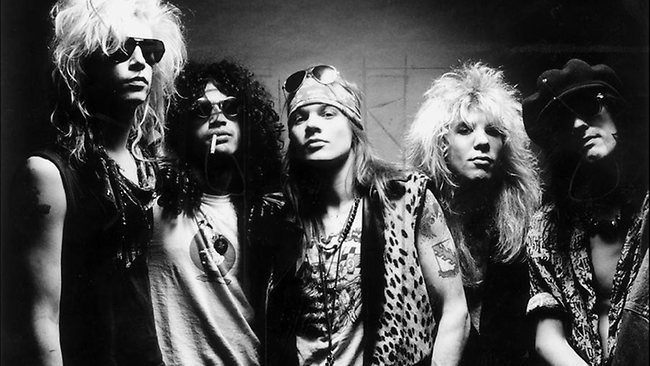 So many LGBT freakouts at the Media Research Center, so little time.
Matt Philbin mocked the "good old days" when "if you show up at the border -- or, more likely, get caught crossing it illegally -- you can claim anti-LGBT discrimination in your home country and get asylum," then sneered at reports of undocumented transgender immigrants being mistreated by ICE: "Our immigration personnel are so benighted they haven't figured out the special treatment required by .4% of the people they encounter. Monstrous!"
Philbin followed that by huffing over a story about a largely lesbian synchrohized swimming team that aspires to perform at the Gay Games. After quoting one participant saying about her chosen sport that "I get to be sporty, but I get to do it in a sparkly costume," Philbin cattily added: "Just like Bruce Jenner!"
The mysterious Jay Maxson was annoyed that after a few pro baseball players saw racist and homophobic tweets they made when they were teenagers resurface, Major League Baseball is pushing sensitivity training: "Three of MLB's 750 players have racially tinged skeletons in their Twitter closets, so now MLB must whirl into action. Sensitivity training assignments have been made, programs must be initiated and everyone must look deep inside to find that inner racist. That's the progressive media way." Because trying to root out homophobia is worse then the homophobia itself, apparently.
Melissa Mullins threw a fit over a New York Times theater critic having "abjectly apologized" for not referring to a transgender actress, huffing that "'Misgenders' is PC code for 'uses a pronoun that is offensive to the gender benders'" and concluding that "Once again, political correctness wins. And they don't celebrate 'ALL people.' They don't celebrate people who won't bow before their demands."
Gabriel Hays is weirdly disappointed that Guns 'n' Roses omitted from a massive box set reissue of its debut album the song "One In A Million," whose racist and homophobic content was retrograde when it came out and hasn't, shall we say, aged well since. Hays insisted the offensive song is "an integral piece of the original formula" and that "Many would skip this purchase on principle." He then bizarrely likened the song to a statue of a Confederate general:
Offensive and ignorant garbage? You bet. But should it be memory-holed -- especially in a big retrospective? Wouldn't a "warts and all" approach be justified. It would certainly be more honest.

I know, it's only rock n' roll. But erasing history -- whether a dumb Guns N' Roses song or statues of Robert E. Lee -- is engaging in Stalinism for the mere sake of not triggering someone.
And Rachel Peterson whined that transgender activists want better representation in movies, suggesting they're overrepresented already: "The New York Times estimates transgender people make up, '0.6 percent of the adult population.' This doesn't stop activists from bashing Hollywood for not catering to them."
Posted by Terry K. at 10:03 AM EDT
Updated: Saturday, September 1, 2018 10:24 AM EDT