CNS Reporter Is WH Press Secretary's Unofficial Stenographer
Topic: CNSNews.com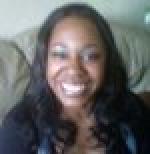 CNSNews.com has a White House press pass, it seems, and the CNS reporter who has it a majority of the time is Melanie Arter.
But according to ConWebWatch research, Arter is using that press pass the way the Trump administration would like the news media to act: as a servile stenographer.
In September and October alone, Arter wrote 26 articles that primarily or entirely -- including making it the story's lead element -- are simply repeating what White House press secretary Sarah Huckabee Sanders said, largely without full context, fact-checking or analysis.
Here they are:
That's 26 stories by Arter in which the White House saying something is presented as the most important aspect of the article and in the headline -- something that fully functioning journalistic judgment should tell you is not accurate. A spokesperson's parroting of official talking points about a given thing is almost never the most important thing said about it, let alone worthy of an article in its own right, yet Arter is repeatedly portraying it as such.
In short, she's a stenographer, not a reporter. And CNS is paying her to do exactly that.
Posted by Terry K. at 9:43 PM EST
Updated: Sunday, November 26, 2017 11:04 PM EST