There's A James Woods-Sized Hole In WND Article On Hollywood Sexual Misbehavior
Topic: WorldNetDaily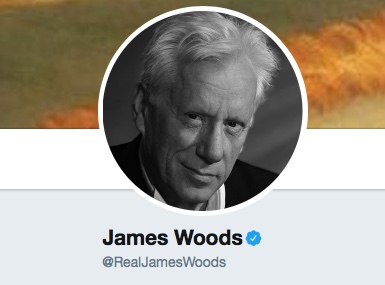 It's no surpise that WorldNetDaily would rush to the defense of Roy Moore over allegations of inappropriate behavior with teenagers -- after all, it published Moore's autobiography and has lots of copies to sell.
One of those defenses was a Nov. 9 article by Alicia Powe declaring: "The growing number of celebrities accused of sexual misbehavior have another thing in common: They have unleashed vitriolic and sometimes violent rhetoric against Donald Trump."
But Powe omitted one conspicuous exception to that rule. As we'e documented, actor James Woods has been accused of inappropriate behavior with actress Amber Tamblyn and has a history of dating women young enough to be his granddaughter.
But that didn't make it into Powe's article. Why? Woods is a prominent Trump supporter. That would have spoiled her article and undermined WND's pro-Moore agenda.
Posted by Terry K. at 3:31 PM EST
Updated: Monday, November 13, 2017 11:27 PM EST