MRC Hate-Watches The Oscars
Topic: Media Research Center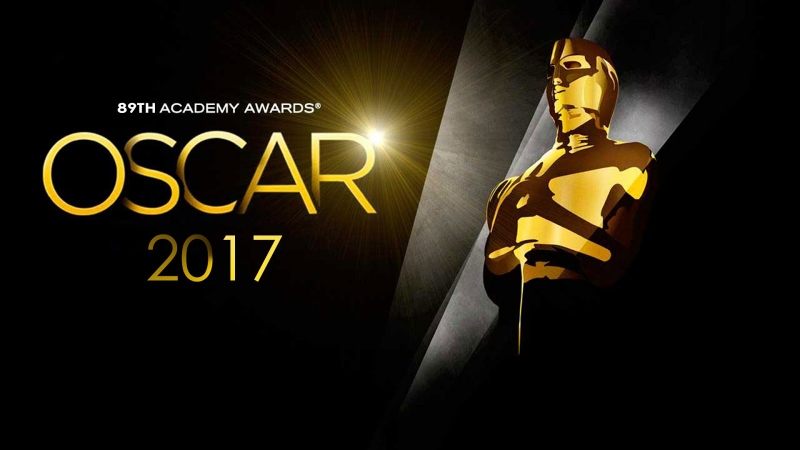 The Media Research Center hasn't quite figured out that hate-watching something does not make for compelling "media criticism." So it continues hate-watching.
Thus, we are treated to the spectcale of Karen Townsend devoting an entire Feb. 27 post to hate-watching the Oscars. She sets the hateful tone right at the beginning:
The 89th Academy Awards, aka The Oscars, was broadcast by ABC live from the Dolby Theatre in Los Angeles on Sunday night, hosted by late night talk show host Jimmy Kimmel. As with other award shows of late, politics reared its ugly liberal head and showed us exactly why Hollywood is often referred to derisively as "La La Land."
Townsend then goes on to complain about every Trump joke, various "sanctimonious fashion choices" and any other incident that could remotely be interpreted as "liberal." She was particularly incensed about a speech submitted by Asghar Farhadi, an Iranian producer whose film won the Oscar for best foreign-language film:
Really? A man from Iran is lecturing US on dividing the world into us versus our enemies, aggression and war, democracy and human rights? And when was the last time he spoke out about "the inhuman law that bans entry of" Israelis or anyone who has an Israeli stamp in their passport into Iran?
Townsend also complained that "documentary O.J.: Made in America," the Oscar winner for best documentary, "falsely equated O.J. Simpson's murder victims, Nicole Brown and her friend Ron Goldman, with other alleged victims of police violence and racism," adding: "I thought it was the story of a violently deranged black retired athlete who killed his white ex-wife whom he had abused for years and her friend, a waiter who just happened to be in the wrong place at the wrong time delivering glasses that were left at a restaurant."
Townsend sneered at the end: "La La Land might not have won the Oscar for Best Picture, but it remains the liberal fantasy world lefty celebs live in."
Then, the MRC's Matt Philbin -- who has the whole oozing-contempt thing down -- chimes in in a separate post complaining about a Washington Post article aabout whichPhilbin complains: "I can barely get though his write-up without cringing." In other words, Philbin is hate-reading about something he already hate-watched. He's particularly incensed for some reason that Post writer Hank Steuver suggested that a bus full of tourists brought into the Oscars is representative of America:
Uh, Hank, a group of people who paid to be on a Hollywood tour bus aren't exactly representative of the public at large. After all they, er, paid to be on a Hollywood tour bus. But suppose the most deplorably cranky Trump voter somehow found his way on board (obviously hoping to see where they filmed Matlock). Suddenly put him in the Oscars auditorium with the lights and noise and starlets, what do you expect him to do? Thrust out his chin defiantly and jam his red baseball cap on his head? No. Most people are affable and will play nice as long as you don't insult them. And the tourists weren't there long enough even for liberal Hollywood types to insult. The stunt, as fun as it might be, speaks more to tourists being good sports than the irresistible coolness of movie stars.
Philbin went on to huff: "There really are a lot of people out there – sane, healthy people leading meaningful lives – who don't give a fig about movies they don't see starring people they'll never meet. But media types like Stuever keep writing about movies, actors and the Oscars, and insist normal people fall all over themselves to get selfies with the stars."
How ironic that this sentiment appears in an article dedicated to hate-watching a show the author insists real Americans like himself and other MRC employees don't watch.
Posted by Terry K. at 9:58 AM EST