MRC Mad That 'Family Guy' Quoted Trump Verbatim
Topic: Media Research Center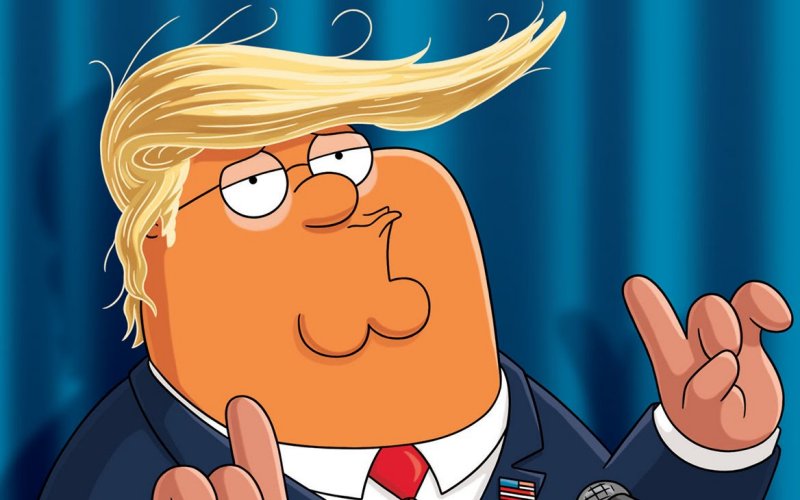 The TV show "Family Guy" worked the infamous tape of Donald Trump making vile misogynistic remarks into the most recent episode of the show, and the Media Research Center's Erik Soderstrom was not pleased, and works in a rather lame Clinton Equivocation as well:
Ever eager to do their part this election, Family Guy decided to wade into the 2016 presidential campaign on behalf of Hillary Clinton by including the "Trump tapes" as part of last night's episode, "American Gigg-olo." Crammed into a plot that spent most of its time following striking pilot turned male prostitute, Glenn Quagmire, Family Guy's writers weakly shoehorned the embarrassing video into the episode by cutting in audio as if the show's main character, Peter Griffin, had also been aboard the Access Hollywood bus during the hot mic incident.

I won't include the video, but the original is widely available online and FOX posted the episode's edited version on Twitter if you feel compelled to watch it yourself. Donald Trump has already apologized for his remarks, and including the video wasn't about the episode's story; it was about piling on the Republican nominee in every medium as we inch closer and closer to election day.

I won't hold my breath for a Family Guy flashback placing one of the show's characters in the room when Hillary donned her best, fake African American accent and screeched, "I don't feel no ways tired." I don't anticipate seeing them work the audio of Hillary chuckling about her defense of a child rapist and subsequent plea bargain into a character's memories. When Hollywood makes in-kind donations, they always seem to end up on one side of the aisle.
Poor Erik. Not only does he have to admit that his preferred candidate for president is so raunchy he can't post a video of him saying said raunchy things at the MRC, he can only muster the defense that the video was "embarrassing" and that "Trump has already apologized for his remarks."
Of course, another reason why Soderstrom won't post the video is that "Family Guy" zings Trump rather harshly. The show mocks Trump's defense that it was merely "locker room talk"; that gets referenced, to which Peter Griffin replies, "Whoa, whoa, whoa, that's not 'locker room talk.' I meant like 'good play,' 'good pass,' like that kinda thing." Peter also pitches the idea for Twitter as a place where "crazy people can bash ladies and minorities at 3 a.m."
So Soderstrom is left with defending Trump by blaming the MRC's perpetual go-to, the "liberal media." Sad, really.
Posted by Terry K. at 8:47 PM EDT