WND's So-Called 'Consensus' On Trump Winning Debate
Topic: WorldNetDaily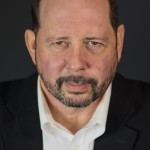 The headline of Garth Kant's Oct. 10 WorldNetDaily article declares: "Consensus: Trump wins debate, media lose along with Hillary." But Kant's "consensus" appears to be made up of people who support Trump and, thus, would be predisposed to say Trump won the debate.
Here's who Kant cites as part of his "consensus":
Ann Coulter
Michele Bachmann
Andrew McCarthy
The New York Post
Two writers at Lifezette, a right-wing website run by Laura Ingraham
Laura Ingraham
Monica Crowley
Frank Luntz
Newt Gingrich
Rudy Giuliani
John Podhoretz
John Hinderaker of Powerline
Kant does quote a couple of non-conservatives to suggest they were saying Trump won, but that's not quite the case. For instance, Kant writes: "Even a notable liberal conceded defeat, as Peter Beinart, a contributing editor for The Atlantic, tweeted, 'hate to say it but I think @realDonaldTrump staunched his campaign's collapse tonight. Until the next big scoop.'" Successfully performing damage control does not equal winning a debate.
Kant also claimed the UK Telegraph newspaper "scorched the moderators for bias," but, in fact, the quote from the paper he uses shows that it's merely noting that moderator Martha Raddatz was repeatedly trying to get Trump to answer the question that was asked and that Trump was complaining about that -- not an admission of "bias."
Posted by Terry K. at 4:20 PM EDT