WND Takes The Side Of Another Tax Protester
Topic: WorldNetDaily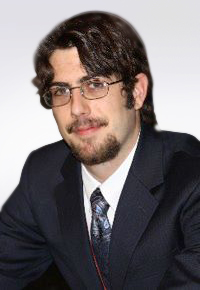 WorldNetDaily has a soft spot for scofflaws and activists who refuse to pay the taxes they owe. After all, one of WND's early financiers was a businessman who's currently in prison for tax evasion (not to mention threatening a judge and fleeing the country to avoid an earlier attempt at justice).
In that spirit, Alex Newman wrote a lengthy Feb. 21 WND article on Doreen Hendrickson, who he claims is now "sitting behind bars" for "sign a form under penalty of perjury that she believed to be inaccurate" -- her tax returns.
In WND tradition, Newman is highly biased toward Hendrickson's plight, to the point that he leaves out inconvenient facts. At no point in his 77-paragraph article does Newman bother to quote from the prosecution's case (though he claims that "The Justice Department did not respond to repeated requests by phone and email for information from WND") or even to describe exactly what Hendrickson did, let alone demonstrate what was supposedly false about the amended tax returns she was allegedly compelled to sign.
Apparently, Newman was incapable of performing a simple Google search that would have quickly uncovered the DOJ press release on Hendrickson's sentencing (which occurred last April, meaning Newman had many months to work on this story) that explained exactly what Hendrickson did:
According to court filings and evidence presented at trial, Hendrickson and her husband, Peter Hendrickson, filed federal income tax returns for the years 2002 and 2003 on which they falsely claimed they earned zero wages. Based on these false returns, the Internal Revenue Service (IRS) issued the Hendricksons more than $20,000 in income tax refunds that they were not entitled to receive. In 2006, the Tax Division sued the Hendricksons to recover these refunds. As part of that litigation, Judge Edmunds ordered the Hendricksons to file corrected amended tax returns for 2002 and 2003 that reported all of their income, and further ordered them to repay their fraudulently obtained refunds to the IRS. Judge Edmunds also barred the Hendricksons from filing additional false tax returns.

In 2009, Peter Hendrickson was convicted of filing multiple false income tax returns, including the 2002 and 2003 returns that he filed jointly with his wife. The tax returns at issue were based on the false and frivolous tax theories that Peter Hendrickson promoted in his book, "Cracking the Code," and on his website, Lost Horizons. Peter Hendrickson was sentenced to serve 27 months in prison in that case.

The evidence presented at Doreen Hendrickson's trial showed that she violated the injunction issued by Judge Edmunds when she failed to file amended 2002 and 2003 tax returns. Also, in direct violation of Judge Edmunds's order, Hendrickson filed a false income tax return for 2008 on which she falsely claimed that wages she earned as a movie extra were not taxable. This tax return was submitted while her husband was under indictment for filing false tax returns.
Newman never explains why Dorren Hendrickson's claim that she made no money in 2002 and 2003 is accurate, given that the DOJ apparently provided evidence that she did, in fact, have income. He also fails to mention that Pete Hendrickson spent time in prison for filing false tax returns.
And even though Newman had months to write this story, the only thing he says of Pete Hendrickson's anti-tax screed is that "WND has not reviewed the book nor its arguments" and quotes him as asserting "This entire affair is an effort to discredit my book."
Newman went on to repeat Pete Hendrickson's assertion that "many Americans had successfully used the arguments he advances and posted the evidence of success online." Well, that's notquite true: there's at least one case in which someone using his arguments was fined $2,500 for doing so.
That case also noted that Pete Hendrickson has a previous conviction for conspiring to blow up a mailbox on tax day, and it exposes the tricks he pushes in his anti-tax book, such as an "unduly narrow -- indeed, wholly unreasonable -- definition of 'person.'" It adds that "Mr. Hendrickson has been enjoined 'from filing any tax return, amended return, form * * * or other writing or paper with the IRS that is based on the false and frivolous claims set forth in Cracking the Code that only federal, state or local government workers are liable for the payment of federal income tax or subject to the withholding of federal income, social security and Medicare taxes from their wages.'"
The ruling sums up Hendrickson's book as "an antitax screed, short on substance and long on invective" and is "largely an exercise in twisting the meaning of words into what the author wants them to mean, even if statutes, regulations, and case law define those words otherwise."
The fact that Newman could not or would not find any of this information tells us he's serving as a stenographer and propagandist, not a reporter.
We've previously noted that Newman -- co-author of a WND-published book -- thinks teachers are criminals and likes to whitewash white racism in South Africa.
Posted by Terry K. at 12:30 AM EST