AP Subscriber CNS Criticizes AP Over Cruz Photo, Doesn't Understand How AP Works
Topic: CNSNews.com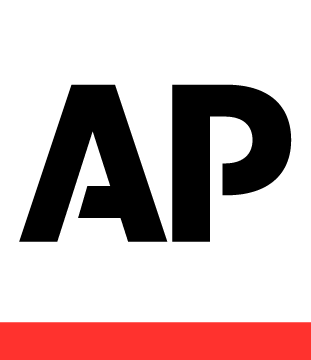 Susan Jones complains in a Feb. 16 CNSNews.com article:
You have to wonder how long the Associated Press photographer waited for the chance to snap the photograph reprinted here -- the one that shows Republican Ted Cruz standing against the backdrop of a sign that reads "TRUSTED."

Except Cruz is blocking the "T," so the signed reads "RUSTED."

The photograph is one of two that accompanies an AP article about Cruz's experience arguing before the Supreme Court.

[...]

The "RUSTED" photo calls to mind an earlier AP swipe at Cruz.

In June 2015, the Associated Press published two photographs that appeared to show a large gun aimed at Cruz's head. Cruz was at a gun range in Iowa, standing in front of a large poster of a gun, but nevertheless, the image was jarring.
Jones leaves out a couple of important things here.
First, she apparently has no understanding of how the AP works. It's a news cooperative, not a media organization per se. While the AP has a website on which it publishes stories, its main business is making content -- hundreds of articles and photos per day -- available to its subscribers. And the subscribers have the final say on what gets used: The AP does not force any subscriber to use any article or photo.
Which brings us to Jones' second big omission: CNS is an AP subscriber. As we've noted, CNS parent the Media Research Center has long bashed the AP for purported "liberal bias," but still pays it to use AP content on CNS, presumably because it gives CNS the veneer of a real "news" organization.
If CNS really wanted to send a message to the AP for it purported bias -- Jones' unsupported accusation that the AP is deliberately trying to make Cruz look bad aside -- it would stop paying what is believed to be hundreds, if not thousands, of dollars a month for access to AP's content. But it won't -- for all its hand-biting, CNS and the MRC apparently willing to put up with the occasional example of "liberal bias" in exchange for its assistance in masquerading as a real "news" organization.
Posted by Terry K. at 10:19 PM EST