Rabidly Anti-Gay Scott Lively Defends Bill Cosby From 'Lynch Mob Justice'
Topic: WorldNetDaily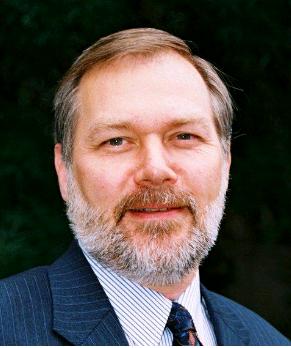 Scott Lively takes time out from hating gays to defend Bill Cosby against sexual assault allegations in his Dec. 25 WorldNetDaily column:
I'm not entirely certain that Bill Cosby is innocent. It could be that his accusers are telling the truth, but I'm giving Mr. Cosby the benefit of the doubt. Innocent until proven guilty is still an important principle in our law and culture, notwithstanding the conclusions of CNN's producers.

What tips the scale for me in Mr. Cosby's favor is the timing of these accusations. It seems awfully suspicious that the bravest black man in America on the issue of irresponsible black youth and their adult enablers was suddenly re-ensnared in an old scandal just when President Obama and his Marxist fellow-travelers were ginning up a race war in Ferguson, Missouri, by inflaming racial hatred among irresponsible black youths and their adult enablers.

At least these leftist agitators are consistent: It's "lynch mob justice" for anyone for whom an assumption of guilt serves the Marxist agenda, whether it's a white police officer or an iconic black civil rights hero. (Remember, they did the same thing to Clarence Thomas and Herman Cain.)

[...]

Indeed, If I were Mr. Cosby's adviser, I would encourage him to turn the tables on his attackers. Take their siege tower and turn it into a platform for his own message on authentic black empowerment, especially in the wake of the revenge-assassination of the two police officers in New York City.

Instead of hiding from the spotlight like the Marxists hope and expect, he could step right into the center of it and preach the plain color-blind truth about personal responsibility, setting an example of fortitude. I think if he did, he might be shocked at the number of fed-up Americans – both black and white – who would rally to his side.

To have a race war, you need to generate mindless hatred on both sides – hatred that dehumanizes the individuals on the "other side" and assigns blame based on skin color. The socialist left has been grooming inner-city blacks in anti-white racism for a long time, while the fascist left has been doing the same with suburban whites by lumping all blacks together with the "Knockout Game" gangsters and other punks. (Remember that National Socialists are NOT rightists – they are nationalistic leftists).
Of course, Lively knows all about "lynch mob justice," having whipped up anti-gay sentiment in Uganda, which tried to pass a law that would permit the death penalty for merely being homosexual. While Lively has insisted he didn't support that law, he did express support for legal punishment of homosexuality (never mind that homosexuality is already illegal in Uganda).
Lively has further engaged in his own "lynch mob justice" against gays by ranting about how "lavender Marxists" are "murderers" who "have fixed their malevolent gaze on Christian Uganda."
Lively is lying when he claims" the fascist left" are the only ones who have been "lumping all blacks together with the 'Knockout Game' gangsters and other punks." As we've documented, WND -- where Lively's column appears -- has been fearmongering about "black mob violence," with Colin Flaherty falsely insisting that only blacks play the "knockout game" against mostly suburban whites.
Lively huffs that "The take-down of Bill Cosby is a tactic to manipulate whites into giving up on blacks." He might want to chat with WND about how their campaign to manipulate whites into giving up on blacks by fearmongering about "black mob violence" has been going.
Lively thus joins Jesse Lee Peterson as a defender of Cosby at WND. When your most prominent defenders include a rabidly anti-gay activist and a writer who is quick to blame the world's ills on "radical feminists," that would seem to undermine any moral high ground Cosby has left.
Posted by Terry K. at 12:51 PM EST