WND's Garth Kant Remains A Loyal Steve Stockman Fanboy
Topic: WorldNetDaily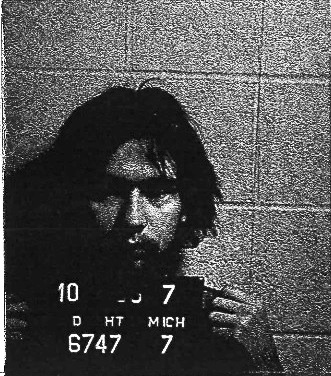 Garth Kant was a Steve Stockman fanboy to the last.
Kant's March 4 WorldNetDaily article on Stockman's ill-fated challenge of John Cornyn for his Senate seat is a train wreck starting with the supremely uninformative headline: "Texas Republican primary: Who survives? Season begins with a bang as firebrands take on GOP incumbents."
It's sad that WND couldn't be bothered to follow the standard journalistic practice of putting the election results in the headline.
Kant's opening was even more of a joke:
This time, Goliath beat David.

A long-shot bid by Rep. Steve Stockman, R-Texas, to unseat the second-most powerful man in the Senate has come up short.

Stockman's strategy was to try to force Sen. John Cornyn, R-Texas, into a runoff by keeping him below 50 percent of the vote in the Texas GOP primary on Tuesday.

But, underfunded and targeted by GOP strategist Karl Rove, Stockman fell short, as Cornyn captured 61.6 percent of the vote at 17.1 of precincts reporting.
That's right -- Kant stopped counting before even one-fifth of the results were in. Kant was also too lazy to report just how badly Stockman did: He received only 19 percent of the vote.
Talk about lazy journalism.Apparently, Kant simply lost interest in the race after his boy was completely stomped and the results were called early.
Then again, he may as well been on Stockman's payroll. Kant rehashed all his pro-Stockman talking points (since he won't be able to use them again for some time), including the "startling poll results showed Cornyn had fallen from 50 percent to 43 percent." Kant doesn't mention that the poll was so flawed that it didn't include the six other Republicans, and that the undecided vote was outpolling Stockman.
Kant also touted how stockman filed a lawsuit against a Cornyn aligned super PAC for "numerous false statements" without mentioning the fact that the statements in question are, in fact, true.
And Kant is still sucking up to Stockman:
"It's not what we wanted, but he had $14 million," Stockman told WND just minutes after polls closed. "I don't think we could honestly compete with that. We tried, though."

Asked if he would have done anything differently, he said, "I wish we had more money. [Cornyn] saturated the radio in Houston with $2 million in ads calling me 'Shady Stockman.'"
In fact, Stockman could have done numerous things differently -- like actually campaigning. Even Fox News noticed:
Famous for outlandish comments in support of gun rights and calls to impeach President Barack Obama, Stockman began his campaign with more debt than cash-on-hand. He also was dogged by accusations of ethics violations -- only to see things get worse. He attended almost no major campaign events. And he even dropped out of sight for weeks in January, ignoring reporters and missing almost 20 votes in the House before explaining he had been part of an official overseas delegation at least part of that time.

Last week, leading conservatives suggested in an open letter to Stockman that he ran "the laziest statewide campaign to date" and added: "There is nothing about your conduct that represents the spirit of grassroots conservatives in the Texas tea party."
Kant won't mention that, of course. Nor will he mention that Stockman has threatened with imprisonment anyone who publishes a 1977 police mugshot of him after his arrest on drug possession charges. Because that's not what a public relations agent does.
The fact that Kant turned WND into Stockman's PR shop is just the latest reason why nobody believes WND.
Posted by Terry K. at 9:23 PM EST