At NewsBusters, Telling The Truth = "Demonizing"
Topic: NewsBusters
R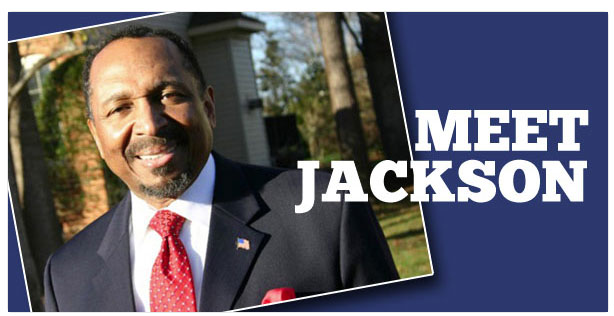 emember the Media Research Center's multimillion-dollar campaign last year of demanding that the media "Tell The Truth!" except when it made conservatives look bad? Well, they're still at it.
Jeffrey Meyer huffs in a headline on a May 20 NewsBusters post: 'MSNBC Dutifully Demonizes Conservative Black GOP Politician: 'He Might Make Todd Akin Look Like A Moderate'." And how, exactly did MSNBC "demonize" this politician? By telling the truth.
Meyer complained that MSNBC's Chuck Todd "hammered the GOP's nominee for Virginia Lieutenant Governor, African-American pastor E.W. Jackson, as extreme and someone who 'might make Todd Akin look like a moderate.' 'Can the GOP win in 2013 with a ticket of candidates who are best known for being very conservative and very outspoken on social issues?' Todd rhetorically asked before playing several clips of Jackson in a manner worthy of a liberal attack ad." If that wasn't enough, Meyer writes, "Nowhere in the segment did Todd feel it necessary to mention the passionate speech Jackson gave at the convention, instead choosing to mock the candidate as worse than Todd Akin, the U.S. Senate candidate last year now infamous for his "legitimate rape" remarks."
Oddly, Meyer doesn't include the content of the Jackson clips Todd played in the body of his item, only in the transcript at the end.Meyer also doesn't complain of any inaccuracy on Todd's part, only that Todd played accurate clips of Jackson saying:
E.W. JACKSON: Planned Parenthood has been far more lethal to black lives than the KKK ever was and the Democrat Party and their black civil rights allies are partners in this genocide.

[...]

JACKSON: I know that people say, well, it's unfair to associate homosexuality with pedophilia or some of these other perversions, but I believe that there is a direct connection because what they really want is absolute, complete and total sexual freedom.
Does Meyer not think these remarks are controversial? Or is he trying to work the ref as the MRC did last year, trying to discourage any scrutiny of Republican candidates?
Posted by Terry K. at 11:21 AM EDT