CNS Tries to Tie Obama to Worst of Detroit
Topic: CNSNews.com
CNSNews.com hates President Obama, and the latest way it's showing that is by trying to link him to the worst horror stories about Detroit.
A Dec. 10 article by Fred Lucas headlined "Obama: Look at Michigan to See How Unions Built America's Middle Class" is illustrated with a picture of abandoned housing: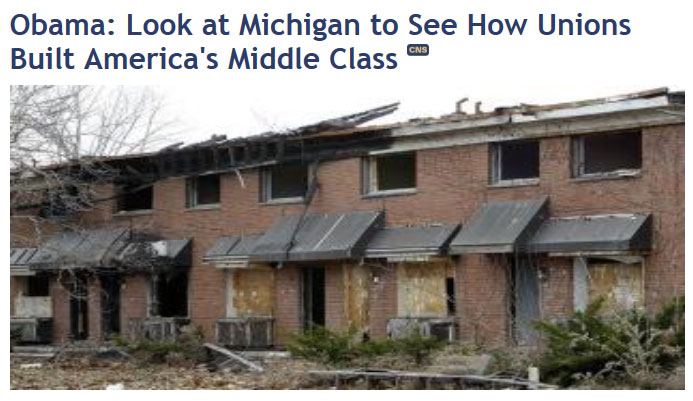 CNS editor in chief Terry Jeffrey was much more explicit in smearing Obama with the connection in his
column
, as evidenced by the headline "Obama's America Will Become Detroit":
If America continues down the road to Obama's America — a road that began when President Franklin Roosevelt started building a welfare state here — our entire nation will become Detroit.

Obama's economic and moral vision has played out in that city. What he seeks has been achieved there.
Never mind, of course, that Detroit's problems predate Obama's presidency by, oh, a few decades or so.
So much for CNS' mission statement to "put a higher premium on balance than spin."
Posted by Terry K. at 9:54 PM EST
Updated: Wednesday, December 12, 2012 9:56 PM EST