WND Profiles In COVID Misinformation: McCullough And Malone, Part 2
WorldNetDaily continued to give space to Peter McCullough and Robert Malone to spread more misinformation about COVID and vaccines -- and to complain that their misinformation was being called out for what it is.
By Terry Krepel
Posted 6/1/2023
---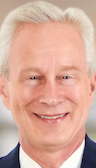 Peter McCullough
WorldNetDaily has long been a fan of -- and uncritical conduit for -- the COVID vaccine misinformation peddled by dubious doc Peter McCullough. It's still giving him that challenge-free platform. Art Moore did a softball interview with him for a Sept. 20 article designed to plug McCullough's new health operation:
The crushing of debate and traditional scientific inquiry that has curbed access to proven treatments and forced ineffective and even dangerous therapeutics on patients during the COVID-19 pandemic has, for many Americans, created an unprecedented crisis of faith in the world's most advanced health-care system.

If I get sick with COVID-19, can I trust my doctor to treat me as a unique human being, with a unique medical history and provide me – without hindrance from corporate or government bureaucrats – with a treatment plan that will help me heal?

For many who can no longer say yes to that question, Dallas-based internist and cardiologist Dr. Peter McCullough – one of the most outspoken critics of the government and medical establishment response to the pandemic – has become a de facto primary-care physician, particularly through his "McCullough Protocol."

He now has a far more sustainable solution, a health-care enterprise he has helped launch with former Yale University Medical School professor Dr. Harvey Risch and others called The Wellness Company.

In an hour-long interview with WND in which he also discusses the latest COVID-19 developments – including President Biden's declaration that the pandemic is "over" – McCullough explains the new venture's holistic, prevention-based approach to health care through telemedicine and, eventually, through in-person consultation as well.

"People have lost trust in the health system – there's no doubt about it," McCullough said. "It's the first time people were turned down for a treatment. ... It was inexplicable."

Then, there was a "second major hit," McCullough told WND, "where people just walked away," when doctors urged patients to take "the investigational COVID-19 vaccines."
Unmentioned, of course, was the role of both McCullough and WND in manufacturing that distrust, largely through the deliberate spread of misinformation. Risch, his partner, is another COVID misinformer, and that "McCullough Protocol" is heavy on things like hydroxychloroquine and ivermectin which haven't been legitimately proven to fight COVID. Left undiscussed is why anyone would seek health care from a man whose misinformation is in part responsible for people losing trust in the health system.
Moore did another interview with McCullough for a Nov. 6 article, this time complaining that his misinformation has cost him his board certification:
Accused of spreading "misinformation," outspoken COVID-19 vaccine critic Dr. Peter McCullough is facing the loss of his board certification in cardiology and internal medicine.

In a video interview with WND (embedded below), the world renowned cardiologist and epidemiologist – with 677 scientific publications to his credit – explained he is now engaged in a rigorous appeal process at great expense personally as well as professionally.

"I can tell you this is unprecedented. We've never had a federal board like this, recommend that a doctor become decertified because of political reasons," he told WND.

"There is no complaint regarding my critical care. No complaint regarding my board scores."

After launching an initiative on COVID "misinformation" in September 2021, the American Board of Internal Medicine targeted statements McCullough made to the Texas Senate the previous March and to media. In May 2022, the board sent a letter to McCullough accusing him of spreading misinformation. McCullough crafted a 20-page response, citing the evidence for each statement he made, and requesting that he be allowed to attend a meeting about his case. The board denied his request and last month sent him a letter informing him that the meeting had taken place and the board had decided to remove his credentials. He has until Nov. 18 to file his appeal.

Meanwhile, McCullough has been terminated from his editor-in-chief roles of two different journals, Reviews in Cardiovascular Medicine and Cardiorenal Medicine.

"With no due process, no courtesy phone calls, no editorial board meetings, I simply received an email, a letter, saying that I was terminated as editor-in-chief," he said regarding the latter journal.

The letter "thanked me for my years of service, but no explanation, and I can tell you that never happens in academic medicine."
The fact that Moore went for the appeal-to-authority fallacy in hyping McCullough's credentials tells you that he will never seriously question McCullough about the misinformation he has peddled. And there's plenty of it to be found at WND -- not only did he falsely downplay last year's Delta variant as "the mildest one we've seen so far" with "a very low mortality,"he declared in December 2021 that the Omicron variant as a "minor variant" and is "simply not going to be as infectious" and "doesn't look like it's going to have the evolutionary efficiency to become a dominant strain." As we all know, Omicron variants are the most infectious and have become the dominant strain.
But Moore won't hold McCullough accountable for his wildly inaccurate prediction -- he needs the guy too badly to push more COVID misinformation, blaming people who purportedly "died suddenly" as a direct result of getting COVID vaccines. Moore uncritically wrote in a Nov. 7 article:
Citing the available scientific evidence, renowned cardiologist Dr. Peter McCullough believes the best explanation for the "sudden and unexpected" cardiac events and deaths in otherwise healthy people is the COVID-19 vaccines.

In a video interview with WND in which he talked about the threat to his medical credentials for allegedly purveying "misinformation," McCullough pointed out that in the past, long before the COVID vaccines, athletes who died sudden typically were diagnosed with hypertrophic cardiomyopathy, an abnormal thickening of the heart, or premature heart blockage.

Now, athletes are thoroughly screened to rule out those conditions.

McCullough noted that peer-reviewed literature shows the vaccines cause myocarditis. He cited a U.K. study that found about 100 fatal cases of myocarditis linked to the vaccine. And he referenced a case report published in August in the journal Archives of Pathology that found a connection between a second dose of the Pfizer vaccine and myocarditis in two adolescents. A case report by South Korean researchers presented the autopsy findings of a 22-year-old man who developed chest pain five days after the first dose of the Pfizer vaccine and died seven hours later.

"When someone dies and the family doesn't come out and say anything, or doctors don't come out and say anything, it's a reasonable assumption that it was the vaccine, until proven otherwise," McCullough told WND.
First: Advising that doctors assume a cause for a medical condition runs counter to medical science and justifies the removal of McCullough's credentials. Second: McCullough is misrepresenting the results of those studies to which he referred.
In the first study, McCullough and Moore censored the fact that, as a more responsible publication found, that number of "about 100" was taken from a pool of 43 million people who had received at least one dose of the vaccine; counting people who were also hospitalized for myocarditis but didn't die for a total of 2,861 people, that's just 0.007 percent of people who got vaccinated -- while the number of people who suffered myocarditis after catching COVID was 11 times greater. The other two are case reports on a total of three people -- still a miniscule percentage of people affected by the vaccine compared with the millions who have benefited from it.
Moore then laughably wrote that, despite all evidence to the contrary, McCullough "doesn't want to scare the public."
Moore let McCullough mislead about the results of COVID vaccine study in an Dec. 5 article:
Dr. Peter McCullough is among prominent cardiologists calling for a halt to the COVID-19 mRNA shots, contending there is a link between the vaccines and the apparent increase in reports of sudden deaths from cardiac arrest.

In a column on his Substack page, he pointed to an unusual study conducted in Germany of autopsies of 35 people who died within 20 days of COVID-19 vaccine injection.

A total of 25, or 71%, had a final diagnoses consistent with a vaccine injury, including myocardial infarction, worsening heart failure, vascular aneurysm, pulmonary embolism, fatal stroke and vaccine-induced thrombotic thrombocytopenia.

Significantly, McCullough said, five cases had acute myocarditis as the cause. Biopsies of the heart muscle, he pointed out, showed "patchy inflammation very similar to what was seen in the deltoid muscle were the mRNA vaccine was injected."

"Inflammation in the heart was coincident with the same pattern of inflammation in the arm," McCullough explained. "Thus we can conclude death within a few days of vaccination is most likely due to the genetic product and that inflammation in the arm may be a surrogate for a similar process in the heart."

McCullough noted the public "is becoming increasingly disturbed with reports of death among the vaccinated."

"It is natural to ask 'was the death caused by vaccination?' The most definitive way of answering that question is with autopsy," he wrote.
But as in so many of the alleged anti-vaccine studies it hypes, this one didn't find what McCullough claimed. As PolitiFact reported:
According to the German study, the researchers identified "acute (epi-)myocarditis without detection of another significant disease or health constellation that may have caused an unexpected death" in four patients. But experts who reviewed the study told us there is not enough evidence to prove that the deaths were caused by the vaccine, nor can the study be used to infer how frequently vaccine-related myocarditis is fatal.

"The temporal association of lymphocytic myocarditis following vaccination suggests but does not prove causality," Dr. Leslie T. Cooper Jr., a myocarditis expert and chair of the Department of Cardiology at the Mayo Clinic in Florida, told us in an email.

Cooper added that the background rate of myocarditis is around 1 to 10 in 100,000 people per year. "Because we do not know the denominator of patients vaccinated in their region during this time, we cannot calculate the expected number of cases if there were no vaccinations," he said.

"I think that it is not possible to prove that vaccination is really the cause of death of these people," Dr. Karin Klingel, head of cardiopathology at the University Hospital Tübingen in Germany, told us in an email.
Health Feedback similarly reported:
The authors of the paper themselves state that their data is merely descriptive and "does not allow any epidemiological conclusions". The authors also correctly state that the study does not prove a causal link between the COVID-19 vaccines and myocarditis.

There are numerous well-performed studies on an epidemiological level that clearly showed the protective effects of vaccines; even the number of COVID-associated myocarditis cases is higher compared to those induced by vaccines.
But Moore has no interest in providing accurate information. Instead, he repeated old misinformation from McCullough: "McCullough, in a video interview with WND, cited peer-reviewed literature indicating the vaccines cause myocarditis, including a U.K. study that found about 100 fatal cases of myocarditis linked to the shots." As we documented, that number was taken from a pool of 43 million people who had received at least one dose of the vaccine, and that the rate of fatal myocarditis is 11 times greater among those who had COVID.
Peter LaBarbera wrote in a Jan. 21 article:
A world-renowned heart doctor and epidemiologist who has led the way in countering the government's "safe and effective" COVID-19 vaccine narrative says COVID shots and boosters are responsible for the "explosion" in sudden deaths of young people.

Dr. Peter McCullough of The Wellness Company studied the "sudden deaths" of young athletes over time and said there is no sensible explanation other than the often-mandated COVID vaccines for what he says is a tenfold increase in such tragedies since 2020. That is when the experimental mRNA (messenger RNA) vaccinations were launched.

The very accessible McCullough is the most visible among a band of dissenting doctors who have steadfastly resisted governments' and corporations' rigid COVID policies. For that, he has been heralded by conservatives the world over, with one Australian online broadcaster, Maria Zeee, calling him "the shining light in the darkness." In a typical interview, McCullough will cite a half-dozen scientific studies from memory.
Given that McCullough is best known for misleading about the results of those studies, maybe he shouldn't be trying to recall them from memory.
LaBarbera quickly moved toward complaining that McCullough's penchant for spreading misinformation was called out, which then moved toward reciting his resume -- both of which tells you that he's desperate to help the guy instead of reporting accurately on his history of spreading misinformation:
For this McCullough is despised by many on the left and routinely accused of spreading "misinformation," even by once widely-respected news operations like AP that seemingly have moved from holding government agencies accountable to joining forces with the state to squelch dissent.

But perhaps what McCullough's critics resent most is his uncanny ability through media to reach huge audiences and cite scientific studies to deconstruct the left's spin on COVID, as he most famously did in his December 2021 interview with podcaster Joe Rogan. McCullough writes on his Substack, "Courageous Discourse": "The total number of people impacted by the interview was in the many tens of millions or even more."

A short bio of Dr. McCullough on his personal website states, "He is an internist, cardiologist, epidemiologist, and the Chief Scientific Officer of The Wellness Company. ... Dr. McCullough is one of the most published cardiologists ever in America, with over 1,000 publications and 660 citations in the National Library of Medicine and is a recipient of the Simon Dack Award from the American College of Cardiology and the International Vicenza Award in Critical Care Nephrology for his scholarship and research."

The esteemed cardiologist has paid a heavy price for refusing to self-censor or tout the establishment line on COVID.
Again, LaBarbera is here to propagandize, not to report, so he switched back to stenography mode again:
Fox News talk show host Laura Ingraham interviewed McCullough Jan. 12. Citing the cases of Jordan Tyler Brister, Hunter Brown, and Blaze Jacobs, she asked him a question that has been on a lot of people's minds: "Why does it appear like an inordinate number of young, healthy Americans are dropping dead?"

McCullough responded citing his and others' analyses of cardiac arrest incidents among players in European soccer leagues, both pro and semi-pro. He said that before COVID-19 vaccines, an average of 29 active players died from cardiac arrests per year. But "since the vaccines have been released, that number, now annualized from a universe of publicly reported deaths we reviewed, is now 283, nearly a tenfold increase. And we've also demonstrated a rising mortality in those under age 15."

He said there is a "straight line" correlation between the vaccines and the "explosion of death of young people."
Actually, there isn't. An autopsy of Brister, a Las Vegas high school student, found that he died of bacterial pneumonia with a secondary infection of tracheitis, exacerbated by asthma. The death of Brown, an Air Force cadet and football player, was the result of a blood clot caused by a leg injury from playing football. The death of Jacobs, also a high school student, was likely caused in part by a pre-existing heart condition.
LaBarbera followed with misinformation from McCullough: "Regarding the on-field collapse of Buffalo Bills Damar Hamlin, which has gripped the nation, he told Ingraham: 'Unless there's some emergence of [another] clear-cut cause, as a cardiologist, my conclusion would be that it's COVID-19 subclinical myocarditis until proven otherwise.'" There's no legitimate evidence that COVID vaccines caused any of this, but WND fearmongered about it anyway.
Robert Malone
Along with McCullough, another one of WND's favorite COVID misinformers is Robert Malone, whose role in working with mRNA vaccines WND has helped to embellish. An Aug. 19 article by Art Moore touted how Malone was suing the Washington Post for exposing his COVID vaccine lies:
Dr. Robert Malone, a leading critic of the COVID-19 vaccines and an inventor of the mRNA technology platform on which they are based, filed a $50 million defamation lawsuit against the Washington Post on Friday for accusing him of spreading "dangerous lies" and "leading his followers on a journey to illness, suffering and possible death."

In an hour-long video interview Friday with WND (embedded below), Malone explained that many major news outlets, including the New York Times, have cast him in a similar light. But the Post's report Jan. 24 on his speech at the "Defeat the Mandates" rally in front of the Lincoln Memorial was "particularly egregious," he said.

After receiving a cease-and-desist letter from his lawyer, Malone said, the Post "put out another attack article in which they repeated the same defamatory statements."

"So that appears to show malice," he said.
But while Moore cited claims Malone says are defamatory, it's not explained how that it so. Moore also didn't mention that Malone is being represented in the lawsuit by Steven Biss, an attorney who loves to file dubious defamation lawsuits to silence the critics of his clients (Devin Nunes, for one, for whom Biss sued to silence a satirical Twitter account purporting to be Nunes' cow) to the point that he has gotten sanctioned. While the lawsuit seems to be ongoing -- few documents beyond Malone's complaint are public, though one paywalled document is the Post's request for dismissal due to "failure to state a claim" -- WND hasn't reported on it since.

(Malone has a history of retaliating against his critics, having once exposed the name and workplace of a doctor who reported him to a state medical board for spreading COVID misinformation, which then caused the doctor to receive threats, verbal attacks and retaliatory complaints.)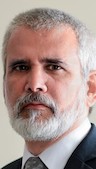 Robert Malone
Moore devoted a Nov. 19 article to Malone's new book:
The coronavirus pandemic has been a revelation to many, not least to Dr. Robert Malone, the inventor of the mRNA technology platform used in the Pfizer and Moderna COVID vaccines he vehemently opposes.

In a new book, "Lies My Gov't Told Me and the Better Future Coming." he recounts going from – in the eyes of establishment media and government – esteemed vaccine inventor to purveyor of "misinformation."

Malone sets the stage with an opening chapter intriguingly titled "How I Got Red-Pilled, and the Gradual Reveal."

The book – written with his wife, Jill Glasspool Malone – includes chapters by other outspoken physician scientists, Drs. Meryl Nass, Paul Marik and Pierre Kory. And there's one by Ed Dowd, the former Wall Street analyst who has compiled evidence from the insurance and funeral industries, and government databases showing a spike in excess deaths corresponding to the rollout of the COVID mRNA vaccines.
Moore wouldn't say it, but Malone has thrown in his lot with anti-vaxxers, given how the book's forward is written by prominent anti-vaxxer Robert Kennedy Jr. and the cover bears the logo of Kennedy's anti-vaxx group, Children's Health Defense.
Bob Unruh called on Malone to complain about the CDC's use of language in a Jan. 7 article:
Dr. Robert W. Malone, a renowned physician and biochemist whose worked has focused on the mRNA technology that was used in the COVID-19 shots, is chiding the U.S. Centers for Disease Control for wanting to rid the nation of "wrong-speak."

In a column that appeared at the Brownstone Institute, he cited the CDC's new "guide" that imposes requirements for "how we are all to speak and write."

The orders to America are found under the agency's "Preferred Terms for Select Population Groups & Communities."

"Now, how exactly this guide fits in with the CDC mission is beyond me," he noted, since the agency is "tasked with disease control and prevention .... not tasked with correcting wrong-speak."
Neither Malone nor Unruh explained why it's somehow a bad thing to not denigrate people through use of careless and stereotypical language, especially when you're trying to help them as the CDC is.
Bob Unruh help Malone spread more misinformation -- and also spread misinformation about him -- in a Jan. 24 article:
Dr. Robert Malone, who invented the mRNA technology that was used for most of the COVID-19 shots, says he cannot support President Donald Trump for re-election as long as Trump defends the experimental shots.
Stop right there. Malone did not invent mRNA vaccines -- he merely did some research 30 years ago that helped contribute to their development. Unruh continued by quoting Trump both taking credit for the vaccines and raising questions about their safety:
The vaccinations were developed on a fast-track under Trump, after COVID-19 was unleashed in China and circled the globe, killing millions.

It was during an interview with "Real America's Voice" recently that Trump was asked about the COVID shots.

He said, "I was able to get something approved that, you know, that has proven to have saved a lot of lives. Some people say that I saved 100 million lives worldwide."

He also said there are concerns with the safety.

"You have to understand. There are the pros and cons…I never demanded anybody use it. I never had a mandate. And I think that's very important to know."
Unruh then moved toward ratcheting up the fearmongering and enlisting Malone in that effort:
Actually, the complications from the COVID shots still are being reported, and tens of thousands of deaths are being attributed to the shots.

Malone said he agreed with those who would not support someone backing the COVID shots.

"I shot a film segment designed to help DJT see the truth. No impact. As I said, it is with regret that I have to agree with Brian. This is different from Mikki's point. This is DJT's decision. I disagree," he said.
Weirdly, Unruh's article ended there -- no evidence is provided by either him or Malone that the vaccines are unsafe. This is a severely underbaked article published seemingly because it was easy stenography and can somewhat plausibly pass for an actual "news" piece.
By contrast, an article the same day by Peter LaBarbera stayed in the oven somewhat longer while treading the same fearmongering territory:
The FDA is now recommending Americans take annual COVID booster vaccines much like the flu shots that are made available every year, but selling that plan to a skeptical public will be increasingly difficult as doubts about the booster shots grow.

One prominent doctor said outside of people with multiple extreme health issues like obesity and diabetes, "nobody ... should take" the booster shots, and even those high-risk patients should "weigh the pros and cons" before getting injected.
LaBarbera oddly failed to identify that "prominent doctor" despite purporting to directly quote him. Instead, he cited more COVID misinformers:
The government's plan comes amidst widespread reports of unexplained, heart-related "sudden deaths" and serious cardiac incidents of young, mostly male Americans, including athletes — which prominent dissenters like Dr. Peter McCullough assert are most likely linked to the vaccines' myocarditis and blood-clot side effects.

In a video interview with Just the News, former Yale epidemiologist Dr. Harvey Risch, another high-profile critic of the government's "safe and effective" COVID vaccine narrative, said outside of people with "who have multiple, chronic" health issues, "I would say there's nobody who should take" the boosters.

"For people, say, over age 65 or 70, who have multiple, chronic conditions, maybe they're obese, they have diabetes, chronic heart disease, kidney disease, maybe they've had cancer — things like that — [for] those people, I think it's uncertain. The vaccines can do damage to those people, too, but the vaccines may actually provide some benefit, at least for some months, in reducing the risks of a more serious illness if they contract COVID. So I don't think the data are particularly clear as to the risk versus benefit, in a quantitative way, in those kind of people," he told Just the News' John Solomon and Real America's Voice in the interview posted today.

"For everybody else, there's no benefit of taking the booster. The booster has lost its efficacy for the new [COVID} substrains that are circulating now. ...So it's already uncalibrated for what's circulating, and that means its efficacy as a booster is less," he said. "But still the original component of it and the generic value of it as a booster ... provides benefit for some shortish period of time that might not be outweighed by the risks of the booster itself in high-risk people in the first place."
LaBarbera quoted no people who were not fringe anti-vaxxers to rebut McCullough or Risch. Instead, he cheered that "Americans are increasingly skeptical of the vaccines."
The latest from