Morris And The Midterms
Newsmax pundit Dick Morris spent his time during and after the midterm elections making more failed predictions, fawning over Donald Trump and spitting out the occasional dumb hot take.
By Terry Krepel
Posted 2/20/2023
---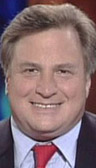 Dick Morris
Dick Morris has to earn a living as a Newsmax pundit, and his current meal ticket is Donald Trump. Newsmax published a book by Morris hyping Trump's planned 2024 presidential run, and Morris has been all over Newsmax ever since to plug. After a detour in August to defend Trump against the federal raid on his Mar-a-Lago estate to retrieve classified documents, Morris got back to business.

First up: spouting Republican talking points and dubious predictions designed to adhere to his employer's narratives and appeal to its right-wing audience (as well as promoting his book):

Meanwhile, Morris turned to his Newsmax column to spread more hot takes. In his Oct. 5 column, Morris warned of an "October surprise" by Biden while plugging his book:
Joe Biden needs an October surprise to survive the coming tsunami Democrats face this November.

His pathetic attempt to shift attention on to Donald Trump with his ant-MAGA speech has failed.

In "The Return," I warned repeatedly that the 2022 mid-terms would be the first real battle of the 2024 presidential election.

Whatever party wins 2022 will be in a superior position to win the White House in 2024.

Biden knows this.

And so does Trump.

[...]

Yes, a Biden October surprise is coming.

With inflation soaring, the housing and stock markets collapsing, oil prices rising, and a border in crisis underway — he and his advisers know only a "wag the dog" event can save him.

In "The Return," I lay out what this "surprise" might be — a military action, an economic one, or another, bigger legal hit on Trump.

Trump is already preparing a massive response.

That's in "The Return" too.
Morris spent his Oct. 24 column huffing that early voting may hurt Republicans and begged Republicans to vote early too:
Can the 2020 nightmare repeat itself this election year?

Well, the Republican Party, in its own inimitable fashion, may be about to blow this election — especially in some tight Senate races.

Remember back in 2020 when the Democrats piled up huge leads among those who voted early, sometimes weeks before Election Day?

Meanwhile Republican operatives actually told GOP voters not to vote early but show up on Election Day.

By the time the Republicans showed up, the Democrats had already piled up leads that were insurmountable — all of this happened through early voting.

[...]

When Democrats ask a voter to cast his ballot two weeks before the election, they can follow up if the person doesn't come through.

But with Election Day voters, there is no margin for error.

If even 5% of Republican voters failed to show up on Election Day — think the kids got sick, things piled up, people got the flu, or just too many things to do — the party risks losing Senate races that are now on razor edge in Arizona, Pennsylvania, Georgia, Nevada, North Carolina, and Ohio.

The fate of both the Senate and House depends on GOP voters actually voting.

So why are the Republicans living so dangerously?

[...]

Trump pulled out 11 million more votes in 2020 than in 2016. But, by using early voting, Biden pulled out 15 million more.
Sure we need to stop Democratic voting shenanigans, but let's tell people to vote early!
How like a right-wing operative like Morris to think that the legal act of voting early is "shenanigans."
Well, that "red wave" didn't happen, making this yet another failed Morris prognostication. Perhaps he saw this a bit on election day, when he played the election-fraud card in a Nov. 8 Newsmax TV appearance:
Former adviser to Presidents Bill Clinton and Donald Trump, Dick Morris, joined Newsmax on Election Day to weigh in with his take. Morris told Newsmax that it would be "horrific" if the election were to be "stolen" by election officials; alluding to Arizona's current secretary of state and Democratic candidate for governor, Katie Hobbs.

Speaking with "American Agenda" Tuesday, Morris said, "'It's deja-vu all over again,' as Yogi Berra said. Maricopa County, Philadelphia, that has a certain ring to it."

"It would be horrific if this election was lost or was stolen by election officials: particularly horrific when the democratic candidate for governor is the former secretary of state; to whatever extent anyone was at fault in 2020 in Arizona, it was Katie Hobbs, the democratic candidate for governor."
If Morris appeared on Newsmax TV elsewhere that night, there's no record of it on the website; Newsmax didn't see to memorialize them with a stenography piece. But in a Nov. 9 appearance, Morris insisted there really was a red wave because Republicans didn't lose as badly as they could have:
The mainstream media is performing "ultimate acts of obfuscation" concerning Tuesday's midterm elections, but as the week moves on, it will be clear that there was a red wave, Dick Morris, the author of "The Return: Trump's Big 2024 Comeback" said on Newsmax Wednesday.

"This morning, they'll all tell you there was no red wave," Morris said on Newsmax's "John Bachman Now." "Wake them up tomorrow morning or the morning after, and they'll have to say maybe there was one because Republicans took the House and the Senate and came very close in a number of states and advanced their vote totals."

"I think this is like 'The Hunt for Red October,'" Morris added. "This is a red wave rising."

His comments come after Ric Grenell told Newsmax that same-day ballots will deliver wins in vital Arizona GOP races, including the one for the U.S. Senate pitting GOP contender Blake Masters against incumbent Democrat Sen. Mark Kelly, who as of Tuesday afternoon was holding a five-point lead in the race.
The next TV appearance Newsmax sought to document came on Nov. 12, when Morris talked a lot more about Trump than about the midterms:
Former President Donald Trump won't only officially announce his 2024 presidential race Tuesday, but he'll surround himself with his "success stories" from the 2022 midterm races, Dick Morris, author of the bestselling "The Return: Trump's Big 2024 Comeback" said on Newsmax Saturday.

"The Democrats are launching an anti-Trump disinformation campaign saying he lost everything, and he didn't," Morris said on Newsmax's "Saturday Report," adding that there are several GOP candidates who would not have won their senatorial races, including J.D. Vance in Ohio, Ted Budd in North Carolina, Markwayne Mullin in Oklahoma, Eric Schmitt in Missouri, and Sen. Ron Johnson in Wisconsin.

He also said Kari Lake will likely pull out her win for governor in Arizona, once the ballots are counted, and she'll be part of his announcement celebration Tuesday to kick off a "very good, very strong campaign that, as I predicted in my book, will result in his big 2024 comeback."
Morris also played the bogus election-fraud card again:
Fewer than 1,000 votes now separate Laxalt and incumbent Democrat Sen. Catherine Cortez Masto, and Morris pushed back at suggestions that the elections system in Nevada might simply be "dysfunctional.'

"It's dysfunctional in one direction, which is toward the Democrats," said Morris.
Morris continued the Trump suck-up work in a Nov. 14 appearance in which he insisted that Trump wasn't to blame for the red-wave failure due to his extremist candidates:
"Those who blame Trump for this, it's just wrong," Morris said during "American Agenda."

"Mitch McConnell, the [minority] leader of the senate, absolutely failed to fund the Republican Senate candidates who were backed by Trump. Anybody who won the primary, who is trump's endorsed candidate, was shut out of money from the Senate committee, or from McConnell's PAC. The Democrats spent an aggregated $360 million Republicans spent only $190 million in specific races," Morris added.

Morris said that Trump's endorsement picks won in nine of the 15 "tough" races, including Senator-elect JD Vance in Ohio, Sen. Ron Johnson in Wisconsin, and Rep. Ted Budd's GOP Senate win in North Carolina.
Morris apparently didn't reference his own failed midterm predictions.
That was followed by a Nov. 16 appearance in which Morris bragged that a GOP-controlled Senate will grind the Biden administration to a halt:
Dick Morris, author of "The Return: Trump's Big 2024 Comeback," told Newsmax that a GOP-controlled House could stop President Joe Biden's agenda and investigate his White House.

During a Tuesday interview with John Bachman, the political insider pointed out that Republicans still won last week's midterm elections after garnering 53 million votes and beating Democrats by five points in the generic ballot.

"We took the House back. Of the 15 tough Senate races, we won nine of the 15. So, explain to me how this is a defeat," Morris stated, adding that with the lower chamber, Republicans can accomplish a litany of tasks that they sought to do.

"Once we have the House, we can stop him from passing bills, and we can get a gavel and investigate this cesspool of corruption that Joe Biden calls an administration," he continued. "We can put Hunter [Biden] under oath. We can put his people under oath. We can really get somewhere."
Meanwhile, Morris wrote no Newsmax columns explaining how he predicted so badly yet again.
More Trump-fluffing -- and silence on scandals
Even as he was making these grandly incorrect prognostications about how well Republicans would do in the midterm elections, Morris made sure to plug his (Newsmax-published) pro-Trump book as well during his Newsmax TV appearances. An Oct. 22 appearance sucked up to Trump by lamenting the trouble Steve Bannon created for himself:
It was "tragic" for Steve Bannon, a longtime ally of former President Donald Trump, to be sentenced to four months behind bars for defying the Jan. 6 committee's subpoena, political strategist Dick Morris said on Newsmax Saturday.

"Steve is one of my heroes," Morris, the author of the bestselling "The Return: Trump's Big 2024 Comeback" told Newsmax's "Saturday Report." "He is one of the most brilliant people I've ever met."

Bannon was behind Trump's winning election strategy in 2016 to focus on voters in the nation's so-called "flyover country," or "what Hillary [Clinton] called the 'deplorables,' the high school graduates, working-class voters, who don't live on the coasts," said Morris.

"Trump discovered these people and said their needs have not been made public, and that 'nobody's focusing on them, but I am,'" Morris continued.

And while those voters were being mocked as "deplorables, clinging to their guns and Bibles," Trump said he'd pay attention to them and put them first, said Morris.

"That strategy came right out of the fertile brain of Steve Bannon," he said. "I once told him he and I belonged to a very exclusive club of about five people who are still alive who ran the successful campaigns of people for president. I've got such respect and admiration for him. It's tragic that he's going to have to go to jail."

[...]

"This is designed to distract everyone from inflation, crime, immigration, [President Joe] Biden's failures," said Morris. "Abortion is fading, so this gives them something to talk about. Jan. 6 gives them some talking points that they can use."
Morris rehashed one of the main theses of his book -- that Hillary Clinton will run against Trump in 2024 -- in a Oct. 25 appearance:
Dick Morris, a best-selling author, TV host, and adviser to former Presidents Bill Clinton and Donald Trump, has a simple explanation for Hillary Clinton's seemingly out-of-the-blue rant about the Republicans, or "right-wing extremists literally" having a plan to "steal" the 2024 presidential election.

From Morris's perspective, Hillary Clinton will pursue the Democrat [sic] Party nomination two years from now — regardless of President Joe Biden's final determination of his own plans.

"By Hillary getting out here and saying this, it means she's running for president," Morris told Newsmax on Tuesday afternoon, while appearing on "American Agenda" with hosts Bob Sellers and Katrina Szish.
Morris did even more pre-election Trump-fluffing in an Nov. 6 appearance in which he also had to play cleanup after Trump insulted Florida Gov. Ron DeSantis as "Ron DeSanctimonious":
"The key thing is that the day after tomorrow, all of Trump's candidates will win," said Morris. "That will send a message to the Republican Party that Donald Trump cannot be beaten in a Republican primary."

Further, anyone thinking about running will understand that "Trump is going to win that nomination," said Morris. "If they get in his way they just can be destroying their own political career."
In fact, not that many Trump-endorsed candidates won, and even those that did underperformed. Nevertheless, Morris spun further for Trump in anticipation of his announcement he was running for the 2024 nomination. After the announcement, he served up even more Trump-fluffing in a Nov. 19 appearance:
Dick Morris, adviser to former Presidents Bill Clinton and Donald Trump, told Newsmax Saturday that Trump can and will make history in his third run at the presidency.

Responding to a question from "Saturday Report" on whether Trump will get the Republican nomination in 2024 and make "history," Morris said, "yes and yes."

"I predicted this in my book 'The Return,'" Morris says. "I think he'll win the nomination. I do not think he will have a serious primary. I think DeSantis and all the others will take one look at the polls and run screaming."

"I think Trump will win the election," Morris continued. "I think the economy is further falling apart. I think that, basically, any Republican can win in '24, and certainly, Trump can win."
Morris did more of the same in a Nov. 21 appearance:
Author and advisor to former presidents Bill Clinton and Donald Trump, Dick Morris, told Newsmax Monday that Attorney General Merrick Garland's appointment of a special prosecutor to investigate Trump "won't make a damn bit of difference" in his 2024 candidacy, or with his supporters.

"[Democrats are] taking this nonsense with an all-Democratic grand jury in Washington, D.C. Twist them and shape them so that they could actually find a real violation of law and indict Donald Trump," Morris said during "American Agenda" Monday. "I don't think it's going to make a damn bit of difference. Republicans are going to recognize this for what it is, which is an attempt to manipulate the [2024 presidential] nomination."
Related articles on ConWebWatch:
A few days later, however, it was revealed that Trump had dinner at his Mar-a-Lago compound with not only anti-Semite Kanye West but also white supremacist Nick Fuentes. Since that revelation on Nov. 25, however, Morris has discussed Trump (in a way that warranted a article, anyway) just once -- in a Nov. 28 appearance in which he complained about the Department of Justice appointing a special counsel to take over its investigation of Trump -- and was not asked about the dinner.

Unsurprisingly, Morris has also not weighed in on Trump demanding the suspension of the Constitution so he could be re-installed as president.
Dumb hot takes
It wouldn't be Morris if he didn't have the odd misfire on issues of the day. He really did make this observation in a Nov. 26 Newsmax TV appearance:
While inflation hurts most of us, Democrat voters on government support are "insulated" from it – a scheme of dependency and virtual control – according to presidential campaign adviser Dick Morris on Newsmax.

"What they're doing is borrowing like crazy, spending like crazy, knowing that that will cause inflation and then protecting their constituencies so that there are on protected islands in this frothing sea of inflation," Morris told "Saturday Report." "And to get on the island, you need to vote Democrat; you need to be part of the constituency, and that's a way to insulate their voters from what's happening to the rest of us, and I think that played important role."

Americans for Limited Government President Rick Manning and his associate Robert Romano studied Americans impacted by inflation for Morris, former President Donald Trump's presidential campaign adviser told host Rita Cosby.

"They found that 37% of Americans are essentially insulated from inflation – by cost of living adjustments in their social security checks, their food stamps, their disability benefits or in their private employment," Morris told Cosby. "And that – while the two thirds of us that are not take inflation on the chin and we hate it and it really crimps our lives for them – for them, it's a minor annoyance, because they get it back at the end of the year with an increase of their benefit checks.

"This puts the idea of what the Democrats are doing into a new perspective – from me at least."
Yes, Morris really is arguing that Democrats don't get harmed by inflation because they're all on welfare or Social Security (which is not welfare and which many older conservatives receive as well).
Morris had a more conventional (yet also terrible) hot take in a short Nov. 28 column, in which he whined that certain Republicans don't hate LGBT people enough to oppose the Respect for Marriage Act:
The Senate is about to vote on legislation codifying the Supreme Court decision allowing gay marriage. But, with gay marriage already protected in all states by the court ruling, the "Defense of Marriage Act" will not affect anyone at all.

Its real purpose is to set up a statutory basis for prosecuting or persecuting anyone who dissents and won't personally cooperate with the new definition of marriage. It will go after bakers who won't do a cake for a gay couple and all those whose religious principals do not permit them to sanction marriage between two men or two women.

The Democrats are jamming the bill through during the current lame duck session of Congress so that they can profit from the votes of about-to-be former senators who did not have the courage to vote yes, but now that they are out of harm's way are willing to vote for this misguided law.

It should not be called the Defense of Marriage Act but the Defense of Cowards Act. Retiring Sens. Rob Portman, R-Ohio, Richard Burr, R-N.C., and Roy Blunt, R-Mo., are voting for the bill even though they know that were they seeking reelection, their voters in conservative states would never approve of their positions. Now, they are showing their true colors as social "progressives" too late for their constituents to punish them.

Let hypocrisy reign supreme in the Washington swamp.
Just as much as bad takes do?
The latest from