WND Still Telling Lies About Texas School Curriculum
Topic: WorldNetDaily
John Griffing uses a Jan. 13 WorldNetDaily article to repeat misleading claims and outright lies about a Texas school curriculum while largely ignoring that his attacks have been debunked.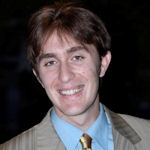 Griffing (pictured) begins by asserting that the "controversial" Texas CSCOPE online curriculum teaches that "Allah is God."He goes on to assert that "CSCOPE lessons promote Islam, teaching conversion methods and presenting verses from the Quran that denigrate other faiths" and that "the Boston Tea Party is likened to an act of terrorism on par with 9/11."
As we've documented, Griffing is simply repeating a chain email attacking the program, and even before Griffing wrote his first misleading article attacking CSCOPE, a Texas education official gave the members of one Dallas-area school board that had received the chain email "a 72-page handout listing every religious reference in the CSCOPE curriculum, from kindergarten to high school." That report debunks Griffing's claims about CSCOPE "promoting" Islam.
Griffing makes no mention of this handout in his article, even though it addresses the accusations he makes -- and it's likely he ignores it because it undermines the premise of his article.
Griffing goes on to state that "The CSCOPE website has posted a response to concerns about certain lesson plans, including an extensive discussion of the Boston Tea Party." But he doesn't link to CSCOPE's response, nor does he say what it contains. (A copy of it is in the handout, which may be another reason why Griffing doesn't want his readers to know about it.)
Griffing
In CSCOPE World History/Social Studies, Lesson 2, Unit 3 under the heading, "Classical Rome," students are told that Christianity is a "cult," and given a link to a BBC article saying the early Christians were "cannibals," i.e. the Eucharist, which students are then led to conclude is the reason for Roman persecution.
Griffing is simply lying here. At no point does the handout he links to describe Christianity as a "cult" -- indeed, the word "cult" does not exist in the handout. Here's what the BBC article actually says about Christianity and cannibalism:
Why were Christians persecuted? Much seems to have depended on local governors and how zealously or not they pursued and prosecuted Christians. The reasons why individual Christians were persecuted in this period were varied. In some cases they were perhaps scapegoats, their faith attacked where more personal or local hostilities were at issue.

Contemporary pagan and Christian sources preserve other accusations levelled against the Christians. These included charges of incest and cannibalism, probably resulting from garbled accounts of the rites which Christians celebrated in necessary secrecy, being the agape (the 'love-feast') and the Eucharist (partaking of the body and blood of Christ).
The article reports that early Christians were accused of being cannibals as a pretense for persection -- not that they are cannibals.
Griffing has also picked WND's penchant for untraceable anonymous sources. He claims that a "source in the Texas education system" says that "operatives in the U.S. Department of Education are actively pursuing CSCOPE as a way around the Texas legislative process." Given that his article is already filled with lies, there's not reason to believe Griffing about this, either.
This is an incredibly shoddy article, even by WND's abysmal standards. You'd think WND would have learned its lesson in the Clark Jones lawsuit about fact-checking submissions from freelancers, but apparently not.
No wonder nobody believes WND.
Posted by Terry K. at 10:31 AM EST