CNS Makes AP Headline Gayer
Topic: CNSNews.com
Seems someone at CNSNews.com got so excited about putting "homosexual," "Russian roulette" and "sex dungeon" that they forgot to put in the accompanying Associated Press article: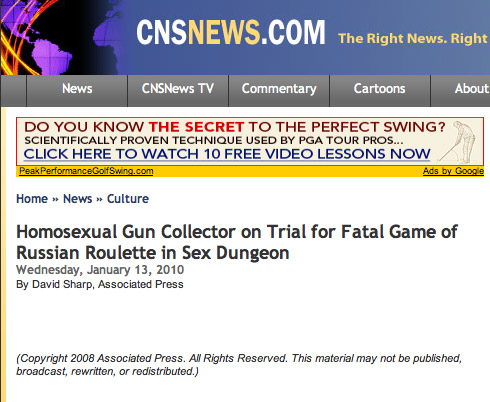 Needless to say, that's not the original AP headline, which is "Fatal gunplay in sex dungeon leads to trial."
Would CNS have reprinted this article if a homosexual wasn't involved? We suspect not.
Someone at CNS needs to take a cold shower.
Posted by Terry K. at 10:37 AM EST