Newsmax Columnist Hypes Midterm 'Red Wave' -- But Silent Afer His Prediction Failed
Topic: Newsmax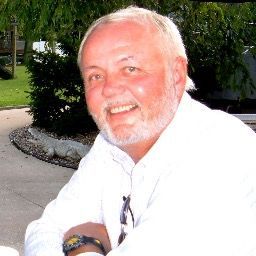 Michael Dorstewitz was one of the Newsmax columnists enthusiastically touting a Republican "red wave" in the midterm elections. He blared in his Oct. 21 column, headlined "Mark Nov. 8 Down as a Red Letter Day — As in GOP Red":
It's 18 days until Election Day and, if anything, it's looking progressively worse for the Democratic Party.

They realize they have only themselves to blame.

[...]

RealClearPolitics revealed Thursday that voters couldn't care less about abortion. It compared its Generic Ballot Polling Average of polls before Dobbs vs. Jackson Womens Health Organization (the decision that struck down Roe v. Wade) and after Dobbs.

Prior to Dobbs, Republicans were up 2.8%; After Dobbs, Republicans were up even more — 3.5%.

As one Twitter user quipped, "But I was promised a Roevember."

Nope. No Roevember this year — it's gonna be a Redvember, so long as everyone who counts votes, and every vote is counted.
Dorstewitz ranted in his Oct. 28 column:
Academy award-winning actress Susan Sarandon posted a meme containing a powerful message to social media Monday. It suggested that there was very little difference between the Democratic Party of today and Nazis of pre-World War II Germany.

[...]

Biden's problem is that he's got it backwards. He's not our ruler; the people are his ruler.

Because the United States is a government of the people, by the people, and for the people, people like Biden are referred to as public servants who serve at the pleasure of the people.

And the people are not pleased. That's why the people are abandoning Joe Biden and the Democratic Party.
He ranted further in his Nov. 4 column:
Democrats are losing on nearly every major issue on the ballot this election cycle: inflation, crime, the economy, border security. So they're pivoting to a new issue: "our democracy is at risk."

They're right. It is at risk, but not by the GOP, or even MAGA Republicans. The Democratic Party itself is placing democracy in jeopardy.

[...]

The free will to think, discuss, and work through issues, and ultimately change the world are distinctly God-given human powers — and Biden wants to deny us those powers for "the greater good."

Censorship is banana republic territory — and Democrats want to take us there.
Some of that bluster went away the day before the election, when Dorstewitz spent his Nov. 7 column fretting that Donald Trump taking shots at fellow Republican and Florida Gov. Ron DeSantis before the midterms becuase "Until 2024, tomorrow will be the most important election of our lives." He insisted that :="going after your own is a bit much," adding: "There's no need and little reason to draw the blood of other Republicans. Even primary rivals ultimately want the same thing — a GOP win."
But there was no "Redvember," many Democrats won, and Republicans were unable to take control of the Senate. But Dorstewitz hasn't addressed those dismal results (for his ideology, anyway). Instead, his first post-election column have been about whining that government is "Too Big, Dysfunctional and Un-American."
His Nov. 11 column obliquely referenced how "voters and candidates alike are waiting for election results in various states — especially Nevada and Arizona, as well as a December Senate runoff in Georgia" without mentioning Republican failures, then spent the rest of the column complaining that "the U.S. Supreme Court's reversal of Roe v. Wade (with Dobbs vs. Jackson Women's Health Organization) in June prompted a number of states to make abortion a right guaranteed under their own state constitution." At no point did he mention that this was also part of right-wing election failures.
Dorstewitz was silent about the failure of his midterm bluster in his Nov. 14 column, instead grumbling that has-been right-winger Ann Coulter was shouted down during a speech on a college campus and that a Democratic senator exposed the mismanagement of Twitter under Elon Musk by showing how easily a potentially malicious parody account designed to mimic actual accounts can be made.
UPDATE: Dorstewitz finally gort around to addressing the midterm results in his Nov. 16 column. Not to apologize for being so wrong about a "red wave," of course -- right-wingers never apologize -- but to complain that "political noise" from Democrats caused Republicans to falter:
2022 had to have been one of the most chaotic election cycles in recent memory, with all the chaos coming from the Biden White House and a compliant press.

Given President Joe Biden's long list of failures, including the economy, crime, border security, COVID response, and a foreign policy that's placing us dangerously close to World War III, it was all Democrats had going into the midterms.

The messaging in each case was that the previous administration was corrupt, as opposed to the steady hand of the current one.

The biggest news in the months leading up to Nov. 8 was the FBI's early morning raid on Mar-a-Lago, former President Donald Trump's Palm Beach, Florida residence.

The raid of a former president's home was unprecedented, and prompted whisperings of nuclear secrets and launch codes for sale.

[...]

As it now stands, the best the GOP can do is to maintain the Democratic-controlled 50-50 chamber, but only if Walker defeats incumbent Democratic Sen. Raphael Warnock next month.

So all the noise and clatter about bringing Trump and his aides, advisers and followers to justice was just that — noise and clatter. Their single goal was to win on Election Day.

And it worked — at least to the extent that Democrats will maintain control of the Senate.
Dorsetwitz also repeated a right-wing conspiracy theory that the Capitol riot was caused by secret FBI informants "dressed like Trump supporters."
Posted by Terry K. at 8:23 PM EST
Updated: Thursday, November 17, 2022 7:27 PM EST