WND Presents Fox News Democrat As A Real Democrat
Topic: WorldNetDaily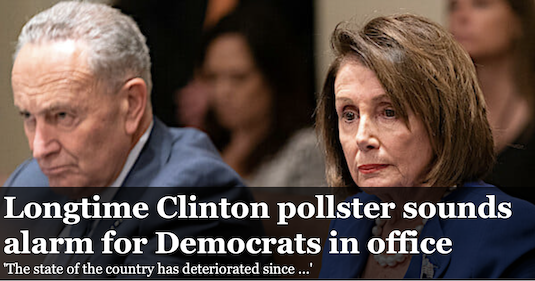 Bob Unruh wrote in a March 14 WorldNetDaily article:
Those who are likely to vote in this fall's midterm elections see Democrats as out of touch and largely ineffective, which bodes ill for the party that is trying to cling to the narrowest of majorities in both the U.S. House and Senate.

That's according to a longtime Clinton pollster: Douglas Schoen.

He and his business partner, Carly Cooperman, wrote this weekend in a commentary for the Hill that it looks like the party could be looking at substantial losses in November.

"Indeed, the findings of our survey — which was conducted among likely 2022 midterm election voters — show that the electorate is increasingly pessimistic about the direction in which President Biden and Democrats are steering the country and feel that the party's priorities do not align with their own," the two said.
Just one problem: Schoen hasn't been a real Democrat for years. As we documented when CNSNews.com tried to portray him as a allegedly reasonable Democrat, Schoen was and is a Fox News Democrat -- using his history of working for Democratic candidates to bash Dems in a way that right-wingers find entertaining -- who has donated to, and helped raise money for, Republican candidates. He now works for Newsmax, where he's presumably doing the same thing.
Unruh didn't report any of that in his article -- narrative before fact, after all.
Posted by Terry K. at 6:04 PM EDT