WND Still Letting Discredited Author Push Her Kinsey-Bashing Lies
Topic: WorldNetDaily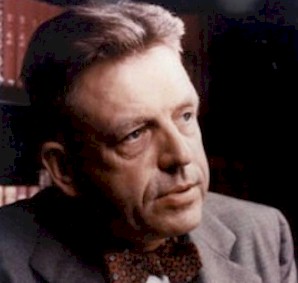 You can't libel the dead, which means Judith Reisman still has a cottage industry dedicated to libeling sex researcher Alfred Kinsey.
A Nov. 21 WorldNetDaily article byBob Unruh touts the "LATEST ON SCIENTIST WHO MAINSTREAMED PEDOPHILIA," which is apparently limited to one of Reisman's anti-Kinsey books being reprinted in French. Otherwise, Reisman and Unruh are still serving up the same old Kinsey slanders. Like this:
Her conclusion is that Kinsey almost assuredly violated children sexually and based his writings on the testimony of criminals who sexually assaulted children.

How else, she wonders, would anyone come up with the data in his infamous Table 34?

There, Kinsey claimed that an 11-month-old child experienced 10 orgasms in one hour, another 11-month-old had 14 in 38 minutes, a 2-year-old child had 11 in 65 minutes, a 4-year-old had 26 in 24 hours. A 10-year-old had 14 in the same time, and a 12-year-old had three in three minutes. Because someone wasn't sure of those results, the experiment was repeated on the 12-year-old, who then reportedly experienced nine in two hours.

[...]

Reisman herself explained: "Kinsey solicited and encouraged pedophiles, at home and abroad, to sexually violate from 317 to 2,035 infants and children for his alleged data on normal 'child sexuality.' Many of the crimes against children (oral and anal sodomy, genital intercourse and manual abuse) committed for Kinsey's research are quantified in his own graphs and charts."
As we pointed out a decade ago, Reisman's assertions about Table 34 have been discredited, and there is no evidence -- other than in Reisman's fevered imagination -- that Kinsey was a pedophile. The Kinsey Institute further explains that Kinsey did not carry out any experiments on children, nor did he encourage anyone else to.
Needless to say, Unruh did not report on any of this Reisman-discrediting information. He's not getting paid to report the truth, after all.
Posted by Terry K. at 5:41 PM EST
Updated: Monday, November 28, 2016 5:43 PM EST