MRC's Gainor Redefines Fake News To Attack 'Liberal Media'
Topic: Media Research Center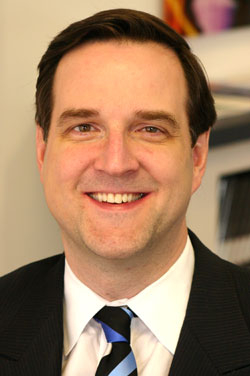 The Media Research Center has had trouble dealing with the issue of fake news getting Donald Trump elected president -- in particular, its own enthusiastic promotion of a false Fox News story about Hillary Clinton's purportedly imminent indictment.
Now, it appears the MRC has simply decided to redefine the term as something only the "liberal media" does.
Loyal MRC apparatchik Dan Gainor made a Nov. 21 appearance on Fox Business -- where, like sister network Fox News, MRC talking heads are all but assured their anti-media views will never be subject to question -- in which he was called on to rant about an incomplete quote of Reince Priebus that NBC tweeted out (yes, this outrage is centered on a tweet). Asked if the Trump administration would establish a registry for Mulsims, Priebus responded, "Look, I'm not going to rule out anything, but I wouldn't, we're not going to have a registry based on a religion." Gainor and Fox Business anchor Melissa Francis were incensed that NBC tweeted out only the first part of Priebus' statement, even though it actually negates the latter half of it.
Gainor ranted in response: "Of course it's something to get upset about. This is the same network that gave us Brian Williams and fake news. The media are all upset about fake news and they're giving us fake news!"
No, Dan, Williams did not report "fake news" -- he embellished his personal association with certain news events. Not fully quoting Priebus to the MRC's satisfaction, even though his statement was self-contradicting, is also not fake news.
Fake news is what Facebook allowed to appear from shady websites that cared more about making money and creating clickbait than telling the truth -- a situation that came about in no small part because Facebook was afraid of Gainor's boss, Brent Bozell, accusing it of liberal bias (again). It's the MRC promoting that fake Fox News story, then refusing to clearly tell its readers the story was fake.
As long as Gainor and the rest of the MRC desperately try to obfuscate and redefine and change the subject, there will never be a serious discussion of fake news in which the MRC takes part.
Posted by Terry K. at 2:54 PM EST