MRC's CNN Gotcha Was Kind Of A Fail
Topic: Media Research Center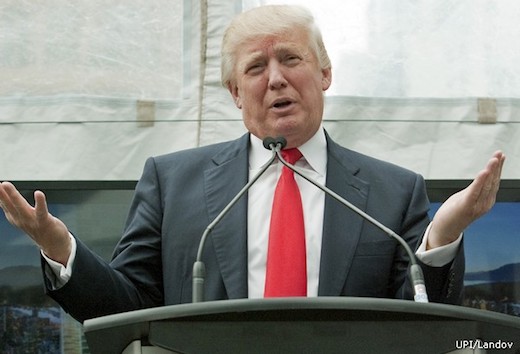 Curtis Houck thought he had the goods on CNN in an Oct. 31 post:
On Sunday night, Justin Baragona at Mediaite caught CNN red-handed nine days before the election in the highly unprofessional act of fabricating claims that Donald Trump told a Colorado rally that they should vote repeatedly on Election Day.

With time ticking away and the original story retweeted from @CNNPolitics over 900 times, Mediaite successfully shamed them into only a measly correction and deleting the original tweet with the false headline over two hours later.
But a couple hours later, Houck himself was forced to do a correction of his own, in a note that now resides at the top of his post:
Upon reviewing CNN's on-air coverage of Trump's Colorado rally at the center of these false claims, the network actually aired live the entirety of Trump's comments on Sunday about voting in the Centennial State.

Somehow, the CNN Politics team still published the butchered and erroneous Trump quote. I've provided video below of Trump's full comments that CNN's reporters didn't appear initially interested in following. The headline has also been changed to include the acknowledgement that this blog has been updated.
In other words, it was accurate on the air but apparently not in a story on the CNN website, and when that was pointed out, CNN corrected it. That seems to be exactly what one should do in that situation, and CNN did it. Granted, that throws a wrench in Houck's attempt to elevate this to fit the MRC's "rigged media" agenda it shares with Trump, but even major news organizations get things wrong in the rush to get a story posted, and there's not necessarily a huge conspiracy behind it -- in fact, there almost always isn't.
When a media outlet continues to push a false story even after it has been proven false -- as, say, the MRC-operated CNSNews.com did when it falsely claimed Democratic strategist Paul Begala said that Republicans are trying to kill him and his family, then adamantly refused to correct the falsehood -- then you can cry conspiracy.
Posted by Terry K. at 12:38 PM EDT