WND's Cashill Fires Up The Conspiracies for Supreme Court Nomination
Topic: WorldNetDaily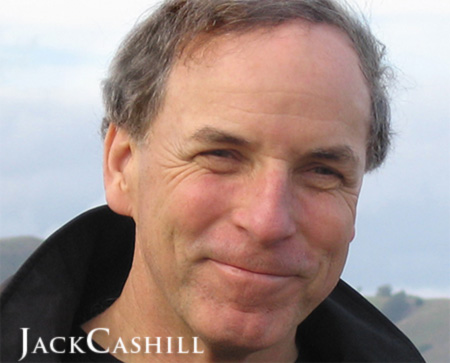 Last week, WorldNetDaily renounced birtherism to support Ted Cruz, so it was in the market for a new conspiracy theory. So it's returning to an old one, thanks to Merrick Garland.
On March 16, President Obama named Garland as his Supreme Court nominee. A short time later, conspiracy-monger extraordinaire Jack Cashill was up with a WND column claiming to tie Garland to not one but two conspiracies, the Oklahoma City bombing and the TWA 800 disaster -- then immediately backtracks on one of them:
Whatever his merits, Garland served as Deputy Attorney General Jamie Gorelick's "principal deputy" during the two most corrupt years in American political history – the years leading up to Bill Clinton's reelection in 1996 – and that service alone should kill his candidacy.

Although Garland has no known connection with the TWA 800 investigation, it happened during his watch, and his boss oversaw its unprecedented misdirection.
nevertheless, Csshill insists that "Senators need to ask Garland what he knew about TWA 800 and when he knew it."
After some factually inaccurate ranting about Gorelick and her purported "wall," Cashill finally moves on to more relevant stuff: Garland's serving as chief prosecutor of Oklahoma City bombing perpetrators Timothy McVeigh and Terry Nichols. "What someone needs to ask Garland is what happened to John Doe No. 2," Cashill asserts, referring to the idea that a mysterious Middle Eastern man played some unspecified role in the bombing; as we've reported, the FBI said the person thought to have been said swarthy foreigner was "thoroughly investigated" and found to have no connection to the bombing.
But Cashill cites no role, real or imagined, Garland had in this conspiracy; he simply rehashes the never-proven John Doe No. 2 story, then jumps to a completely separate conspiracy: that "Garland was also involved with the Olympic Park bombing" and, apparently, the framing of Richard Jewell for it.
Bu we remember when Cashill was suggesting that the guy who actually committed the bombing, Eric Rudolph, was as innocent as Jewell.That was before Rudolph actually confessed to his crimes. Cashill now concedes that Rudolph is "a crazed anti-abortion activist," but back then he was just a "mystical right-winger" who was merely an anti-abortion protester and illogically tied to the Olympic Park bombing.
(Actually, Rudolph confessed his motive was "to shame the United States for its legalization of abortion" by knocking out Atlanta's power grid and shutting down the Olympics. He also bombed two abortion clinics and a lesbian nightclub.)
This is the guy Cashill was willing to defend in order to attack the Clintons. There's no reason to trust his conspiracy-mongering now.
Posted by Terry K. at 12:41 AM EDT