CNS' Starr Misinforms, Thinks Non-Discrimination Law Is Only About Restrooms
Topic: CNSNews.com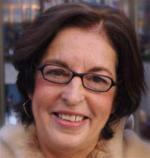 As befits a highly biased reporter who would lose her job if the Media Research Center applied the Bernard Goldberg standard =of publicly firing biased reporters it wants the "liberal media" to follow, CNSNews.com's Penny Starr sees only one side of non-discrimination ordinances: the side that opposes them.
That means she's going to describe such laws to make them look bad and creepy. Indeed, in an Oct. 23 CNS article in which she features the homophobic rantings of former WorldNetDaily columnist and Houston pastor Dave Welch, she describes the non-discrimination law only as "allow[ing] transgender individuals to use any public restroom."
As we noted when WorldNetDaily's Bob Unruh did the same thing, that's a framing promulgated by opponents of such non-discrimination ordinances. In reality, the ordinance merely prohibits discrimination on the basis of sexual orientation and gender identity and says nothing about restrooms.
In repeating such a deliberately misleading interpretation of the non-discrimination ordinance, Starr ignores the overwhelming evidence that there have been no sexual assaults or any other crimes in connection with this accommodation to gender identity.
But Starr is committed to this particular piece of disinformation. In an Oct. 28 CNS article featuring pastor Bill Owens -- a homophobe like Welch -- Starr again describes the Houston non-discrimination law as "a city ordinance that allows transgender people to use any public restroom."
As long as Starr feels secure in her job, she will continue to misinform her readers.
UPDATE: Starr's Oct. 29 CNS article also claimed the non-discrimination ordinance was about "allow[ing] transgender people to use any public bathroom regardless of gender."
Posted by Terry K. at 8:35 PM EDT
Updated: Sunday, November 2, 2014 4:34 PM EDT