CNS' Starr Gives Platform To Homophobic Minister
Topic: CNSNews.com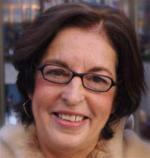 Penny Starr writes in an Oct. 24 CNSNews.com article:
Rev. David Welch, one of five pastors who were subpoenaed by the City of Houston to turn over all sermons and other documents and communications related to homosexuality and gender identity, said Wednesday that the move represents a much broader agenda of the city's lesbian mayor and other gay rights activists.

"This is the result of our allowing these critical institutions to fall into the hands of those who are of an opposite world view who are intentionally and systematically deconstructing God's created order," said Welch, executive director of the Texas Pastor Council.

"The ungodly abuse of power and, frankly, just evil abuse of that … steals the freedom and ultimately the moral framework of the culture and ultimately attacks the minds and hearts of our children," Welch said during a conference call set up by the Family Research Council to encourage pastors across the country to take part in the "I Stand Sunday" rally on Nov. 2 in Houston in support of the Texas clergy, who are fighting the subpoena and an ordinance passed by the city to allow transgender individuals to use any public restroom.
As we've documented, Welch -- a former WorldNetDaily columnist -- is a rabid homophobe who portrayed the elecion of Houston Mayor Annise Parker, a lesbian, as a moral failing of the citizenry, criticized pastor Joel Osteen for offering up a prayer at Parker's inauguration, and has likened the existence of gays to a controlled demolition of church buildings. After complaining that one pastor "made no formal endorsement of either side" on an anti-discrimination ordinance, Welch added: "It sounds like his gender identity may be up for question. If that sounds harsh, so be it."
Yet Starr apparently thinks Welch is a reasonable person to interview.
Incidentially, Starr quotes nobody in her article who supports Houston's non-discrimination ordinance, a seeming violation of CNS' mission statement that it "fairly present all legitimate sides of a story."
Posted by Terry K. at 4:21 PM EDT