CNS' Starr Unhappy That U.S. Promotes 'Homosexual Rights Agenda'
Topic: CNSNews.com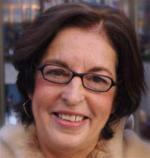 Penny Starr declares in an Aug. 6 CNSNews.com article:
The president, vice president and a former State Department official with the Obama administration took advantage of the U.S.-Africa Leaders Summit this week in Washington, D.C., as an opportunity to advance the homosexual rights agenda.
And what is this supposed "homosexual rights agenda" the U.S. is trying to advance? Starr identifies nothing beyond "human rights" and "respect." Starr doesn't explain why she considers such an "agenda" to be so distasteful that she feels she must call it out.
Starr, however, makes sure to tell us that "homosexuality is illegal in 38 of the 57 countries on the African continent – or almost 67 percent." She adds, with an apparent tinge of regret:
On Aug. 1, a Ugandan panel of five judges ruled that Uganda's Anti-Homosexuality Act was not valid, because it had been passed by Parliament without a proper quorum. The ruling does not preclude the law from being reconsidered and put in place with the proper quorum requirement.
Starr failed to mention that right-wing American anti-gay activists like Scott Lively are the driving force behind Uganda's Anti-Homosexuality Act.
Posted by Terry K. at 9:07 PM EDT