WND Afraid to Name Media Matters in Headline
Topic: WorldNetDaily
Misogynistic radio host Rush Limbaugh took to the airwaves to childishly attack Media Matters (disclosure: my employer) as "jock itch." Needless to say, WorldNetDaily's resident Limbaugh-phile, Joe Kovacs, found this newsworthy enough to make a "news" article out of.
But, strangely, Kovacs found himself unable to identify who Limbaugh was childishly smearing in the headline of his article. It reads, "Now Rush Limbaugh calls someone 'jock itch.'"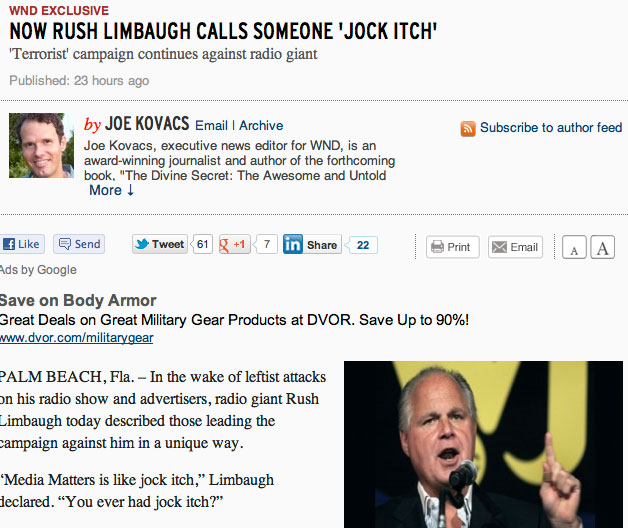 Is WND really so afraid of Media Matters that it is afraid to name the group in a headline? Apparently so.
Posted by Terry K. at 9:54 AM EDT