Molotov's Anti-Gay Rant
Topic: WorldNetDaily
Factually challenged slur-tosser Molotov Mitchell runs through a host of negative gay stereotypes and misleading claims in his June 24 WorldNetDaily video.
Mitchell wears a "Homosexuals Are So Gay" T-shirt through the video, which he delcares is "hate crimes compatible." He then rants about homosexuals stealing the word "gay":
Originally, the word "gay" meant happy or joyful. So naturally, liberals hated it. Homosexuals took the word and redefined it so that it would mean homosexual intercourse. I guess they were trying to get people to associate that with flying a kite or something. Now, when somebody says, "The movie was totally gay," they don't mean that it was happy or homosexual -- they mean it was lame.
Mitchell thus takes the side of former Washington Times managing editor (and white supremacist) Francis Coombs, who claimed that the Times' former ban on "gay" was based on "preservation of the language."
Mitchell then claims: Look, if you want to understand the gay community, heart and soul, don't watch 'Will and Grace'; Go to a gay parade. And don't bring the kids." If that's true, then it can be reasonably argued in response that if you want to understand the birther movement, heart and soul, don't read WorldNetDaily (or watch Molotov Mitchell); check out James von Brunn. And don't bring the kids.
Mitchell concludes, amid on-screen text stating, "Has gay culture earned our respect?": "People have to earn respect, no matter who they are. And breaking the records for drug abuse, infidelity and suicide won't make you popular. Getting the government to punish people who don't like you doesn't help either. The people I respect are the ones who left the gay lifestyle. By leaving that demographic, you may not be protected by hate-crimes legislation, but your life expectancy just jumped by 20 years."
Mitchell sourced the life expectancy claim to the International Journal of Epidemiology, but it's outdated. The study was published in 1997 and examined data "obtained for a large Canadian urban centre from 1987 to 1992," and the life expetcancy differential was specifically attributed to losses "due to HIV/AIDS." But the first antiretroviral drung to treat HIV was introduced only in 1987 and was only partly effective and thus can be argued to have nosignificant effect on mortality rates during the time period of the study. It was not until the mid-1990s -- well outside the window of the study -- that more effective treatments became available.
In other words, Mitchell is trying to convince you that data from 20 years ago can support a claim made today. He's wrong.
Mitchell also scattered negative stereotypical images of gays throughout his video: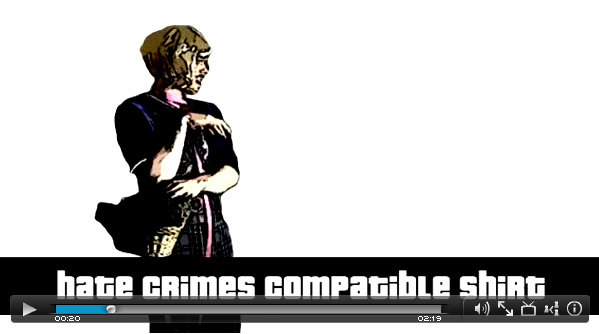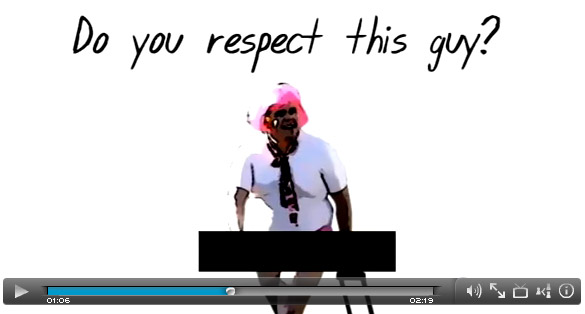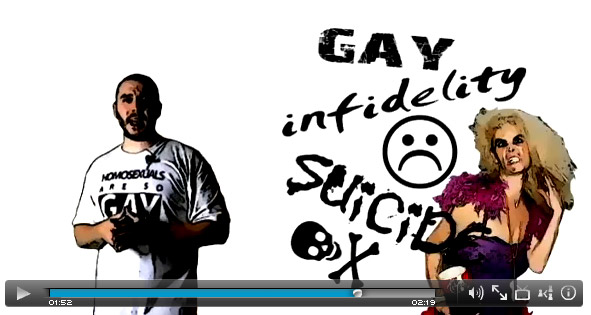 Again, by Mitchell's own logic, we can claim that he and James von Brunn are exactly the same. Or he and Scott Roeder.
Posted by Terry K. at 1:56 PM EDT
Updated: Wednesday, June 24, 2009 1:58 PM EDT