MRC Still Attempting To Defend Fox News From Dominion Lawsuit
Topic: Media Research Center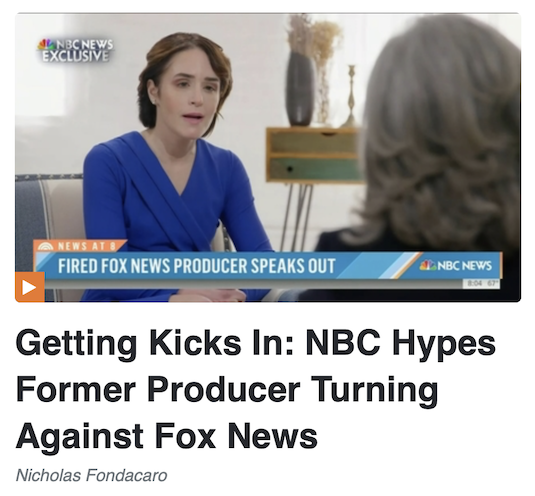 As the Fox News-Dominion lawsuit inched closer to its scheduled trial date, the Media Research Center -- which has struggled to figure out how to defend its favorite right-wing "news" channel (when it wasn't deliberately ignoring the lawsuit, anyway) over the revelations that Fox News lied to its viewers by portrapying Donald Trump's claims of election fraud as valid when it knew they were bogus -- attemped a couple more defenses.
Jeffrey Lord spent his March 25 column rehashing a op-ed written by former Trump attorney general William Barr defending Fox News by claiming that the media should be able to "report on these matters without incurring liability for defamation because existing laws give them wide latitude to do so to encourage uninhibited discourse on matters of public concern," to which Lord harrumphed: "Exactly. They have latitude to draw conclusions based on the facts of the moment as we know them." But has the Washington Post's Aaron Blake pointed out, "there were certainly times when they went beyond treating them as 'unproven allegations' and even seemingly endorsed them."
Lord endorsed another statement by Barr, that under the "actual malice" standard established under current libel law, "a media speaker isn't liable for defamation, even for a false statement of fact, unless he knows when he makes the statement that what he is saying is false or gravely doubts its truth." Lord added: "Again, exactly" -- but he didn't mention how it was revealed that Fox News hosts did, in fact, know the Trump campaign's claims of election fraud were bogus but they promoted the bogus claims on air anyway.
When a Fox News employee stepped forward to claim she was pressued by Fox News lawyers to lie during testimony for the Dominion lawsuit, a March 30 post portrayed her as the liar (and "disgruntled" too) while playing a lame bit of whataboutism to draw needlessly draw CNN into the picture:
As a preview to a segment that's going to air on Thursday night's NBC Nightly News, NBC's Today show hyped an interview between correspondent Cynthia McFadden and a disgruntled former Fox News guest booker, Abby Grossberg. Brushing over why the behind-the-scenes employee was fired without any details, the network lionized her lawsuits against cable's number one news station. Something they refused to do when CNN fired their primetime poster boy Chris Cuomo and he sued them for $125 million.

"This morning, we are hearing from the former Fox News producer at the center of a legal battle over Dominion Voting Systems," co-anchor Craig Melvin announced. "Abby Grossberg is suing the network alleging that she was pressured by Fox to give misleading testimony during a deposition in the case."

NBC presented no evidence to support Grossberg's claims.

[...]

If a loyal NBC viewer wanted to find out anything related to why Grossberg was fired, they would need to read down to paragraph 43 (of 48 total) in their online report. "Fox fired her last week, alleging she had disclosed privileged information in her legal claims despite being warned that she was 'not authorized to disclose it publicly,'" was all they wrote about it.
Fondacaro didn't mention the difference between the two lawsuits -- Cuomo's involved personnel matters whiile Fox News was being sued for defamation -- but he continued on the whataboutism path anyway: "What's the difference? Fox outperforms NBC's sister network MSNBC, while CNN is in a distant third place behind them."
He concluded by huffing: "It will be interesting to see what more NBC chooses to share on air from McFadden's interview. And also what got left on the cutting room floor." Fibndacaro apparently found nothing objectionable (or at least nothing that could the twisted to Fox News' benefit) in the interview, because Grossberg has never been mentioned by the MRC since.
Tim Graham spent his March 31 column complaining that actual journalists called out Fox News for spreading lies:
America's journalism elite has a nasty habit of associating journalism with liberalism. They only believe in half of a First Amendment. They don't believe in press freedom for the conservative media...because they think those outlets should be shunned as fake-news factories.

See the Society of Professional Journalists (SPJ), which claims it "promotes the free flow of information vital to informing citizens" and "fights to protect First Amendment guarantees of freedom of speech and press." But when it comes to Fox News, they put those ideals through a shredder.

The Dominion Voting Systems lawsuit against Fox News has become deeply embarrassing in revealing internal discussions in the weeks after the 2020 election, a tumultuous period for the leading cable-news network. The Trump army was in full cry against anyone who suggested Joe Biden had won. Fox bizarrely called Arizona for Biden before all the liberal networks did. Then they worried about their audience leaving in droves for Newsmax and OAN.

So Dominion's lawyers have thrilled the liberal media with texts and emails showing powerful Fox people were worrying out loud about how it was "bad for business" to fact-check Trump allies. Trump lawyers were uncorking wild conspiracy theories about voting machines that they could not prove. It's plausible to argue these flagrant theories – combined with Trump's self-absorbed refusal to concede he lost – led to rioting at the Capitol.

This is why the SPJ did not advocate for press freedom, but slammed Fox instead: "News organizations have a fundamental obligation to be honest in the reporting and opinion they disseminate. It is unprofessional, unethical and potentially harmful for a journalist or news organization to deliberately mislead their audience, no matter the motivation or format....No responsible journalist can accept or excuse this behavior."
Graham didn't explain why it was was "bizarre" for Fox News to call Arizona for Biden, especially given that the call was correct. He also glossed over the fact that discovery in the Dominion lawsuit showed that Fox News portrayed Trump election fraud claims as plausible when it knew they were not -- which, of course, is the reason the SPJ criticized Fox News. Instead, it was whataboutism time again:
That sounds great as a principle, but is that applied to all media outlets? Try Googling "SPJ statement on CNN" and see if you can find them ever whacking CNN for deliberately misleading their audience on anything. If someone sued CNN or NBC, do we think we would never find juicy texts like Fox's?

We can guess liberal journalists would defend other liberal journalists on the "deliberately misleading" part of the statement. Did the SPJ ever speak out against CNN and MSNBC journalists standing in front of raging fires at big-city riots and saying it was "not unruly"? Or was that too obviously misleading to matter?

"Professional journalists" only hate Fox, apparently. On March 25, SPJ also tweeted out an article from the liberal Nieman Lab arguing Fox News was Fake News. Their tweet promoted this quote from radical journalism professor Jay Rosen: "It's not just journalism schools — the whole journalism profession in the U.S. has been involved in this make-believe game of Fox as a normal colleague. And now it's slowly beginning to question that."
Again, Graham failed to mention that Fox News knew it was spreading that fake news. He concluded by dismissing Fox News critics as nothing but haters while warning about the purported dangers of the Dominion lawsuit:
The SPJ and these other Fox haters are too lost in their negative emotions to appreciate that if Fox News loses in court to Dominion, it opens the rest of the media to lawsuits whenever they pass along allegations that turn out to be false. The legal system doesn't have a double standard on this. Only the "professional journalists" do.
Of course, one does not have to be a professional journalist to know that Fox News deliberately lied to its viewers and that it falsely smeared Dominion.
Graham wrote a column on April 14 similarly dismissing Fox News critics as a bunch of haters:
NPR is a platform that has demonstrated an incredibly aggressive interest in undermining the credibility of Fox News Channel and the public's understanding of how it balances out NPR's relentless liberal bias and censorship.

NPR media reporter David Folkenflik reflects that obsession. He's filed 13 stories attacking Fox from various angles since February 28, and he's not the only NPR reporter dropping bombs on Murdoch's castle.

On April 13, NPR's Fresh Air with Terry Gross devoted an hour to New York Times reporter Jeremy Peters exploiting the negative publicity from Fox's ongoing legal battle with Dominion Voting Systems. The suit has embarrassed Fox with all kinds of internal messages showing they didn't believe wild conspiratorial claims of voter fraud, insisting Trump won easily.

[...]

In this anti-Fox hour, Peters underlined that Tucker Carlson is an icon of insincerity, a man who privately proclaimed hatred of Trump, but just polished Trump's shoes in a "historic" one-hour interview. Peters said, "he thinks his audience isn't ever going to know what he said privately because we all live in such siloed media worlds." Conservatives are surrounded by a dominant liberal media. The idea that they know nothing about the Dominion fracas is a provocative assertion.
Graham's well-paid job is to undermine the credibilty of any media outlet who's not as far-right as he is. He's also miscontruing Peters' words about the right-wing media bubble. The issue is not that conservatives don't know about the Dominion lawsuit, it's that they don't want to admit the truth about what had been revealed -- namely, that Fox News lied to its viewers and falsely defamed Dominion -- and they portray any negative news about Fox News as the product of a biased "liberal media," not something based in reality (as Graham has repeatedly done and is doing here).
Graham concluded with more of the same (and whataboutism too):
Peters says if Fox News loses this case, "it says that one of the most powerful media organizations in the country has to pay for the dishonest way it covered our democracy." Peters added "I don't know that those kinds of lessons of accountability will sink in with the average conservative."

NPR and their liberal friends imagine conservatives are a cretinous collection of mouth-breathing dullards and conspiracy kooks. Inside their silo, they never consider that NPR could be accused of being a "powerful media organization" that can be accused of covering our democracy in a "dishonest way" in 2020. They dismissed the Hunter Biden laptop as a "pure distraction" without moving a muscle to investigate.

NPR prances about mocking Fox for supinely serving its ideologically fervent base in denial of inconvenient facts. But NPR supinely serves its own ideologically fervent base. They are icons of insincerity in claiming they're courageously independent guardians of democracy who operate without fear or favor.
Note that Graham said absolutely nothing about Fox News needing to be held accountable for its indisputable wrongdoings. And of course, as we've pointed out, if right-wing media wanted Hunter Biden's laptop to be taken seriously before the election, they should have provided independent verification of its authenticity that would have overcome the fact that pro-Trump outlets were pushing it.
Posted by Terry K. at 10:21 PM EDT