Tim Graham Pretends The MRC's Millions Don't Influence Media-Bias Debate
Topic: Media Research Center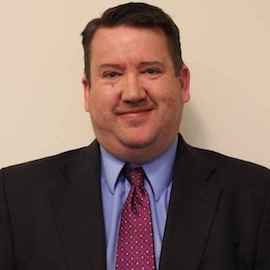 A Dec. 5 Media Research Center post by Tim Graham highlights a new poll showing that Republicans and Trump supporters hold extremely negative views of the media, which survey leader Brendan Nyhan of Dartmouth University interprets as "reflecting a recognition of the role of the media in holding an opposition president accountable, especially when his party controls both chambers of Congress." Graham sneers in response:
Nice "interpretation," professor. It can also be interpreted as the Democrats recognize the importance of the media in promoting the success of the Democratic Party in a Republican-majority government. Is it impossible to deduce that increasingly polarized opinions about the media might naturally flow from increasingly polarized reporting that reflects fear and loathing of President Trump?

From Brian Williams to Brian Ross, conservatives and Republicans have witnessed some of the least fair and accurate coverage emerging from the media's liberal biases. Having a daily knowledge of media content leads to informed (and polarized) opinion.
Graham doesn't mention this, but it can also be interpreted as the result of a concerted, partisan Republican and conservative effort in which organizations like Graham's employer spend millions of dollars every year to push the message that the media has a liberal bias. Indeed, Graham makes a nice six-figure salary from the MRC to spread that very message, so it's no surprise that he's staying on point -- which involves pretending that criticism of the "liberal media" is completely organic and not motivated at all by people like the MRC's biggest funders, the Mercers.
Of course, Graham and the MRC only care about certain types of media bias; Fox News is free from their partisan scorn, if only because such scorn could jeopardize the the frequency of appearances by MRC talking heads on the channel.
Posted by Terry K. at 8:47 PM EST