WND's Double Standard on Sexual Harassment Accusers
Topic: WorldNetDaily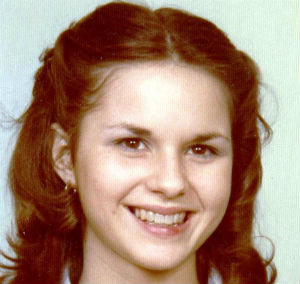 Not only has WorldNetDaily repeatedly published writers who have defended Roy Moore against allegations he perved on teenage girls, it has given a platform to Moore's team to trash his accusers.
Take. for instance, a Nov. 21 article by Art Moore, who allows Moore attorney Ben DuPre to hurl sleaze at accuser Leigh Corfman (pictured right). DuPre denounced her as a liar who was troubled teen:
Noting Corfman alleges she was with her mother at a court hearing in 1979, DuPré pointed out that the Etowah County document signed by Corfman's parents asked for custody to be changed from the mother to the father.

While Corfman claims her life spiraled out of control after the alleged contact with Moore, DuPré said the parents indicated in a joint petition to modify custody that they were already concerned about behavioral problems by the child. The father was better equipped to deal with the already existing disciplinary problems, according to the petition, he said.

Further, Corfman claims she had telephone conversations with Moore using a phone in her bedroom at her mother's home. But Breitbart reported, DuPré noted, that the mother said there was no phone in her bedroom.

The lawyer also disputed the claim that Moore picked up Corfman around the corner from her mother's house. The supposed pickup place, he said, was actually about a mile away and across a major thoroughfare.
By contrast, a Nov. 29 WND article by Paul Bremmer touts a press conference featuring women who have accused Bill Clinton of sexual harassment and assault. Bremmer told only one side of the story; he did not mention that, for instance, Juanita Broaddrick -- who has accused Clinton of sexually assaulting her -- signed a sworn affidavit saying that the claim is "untrue." Broaddrick uncritically quotes Clinton accuser Kathleen Willey hyperbolically claiming that "Bill Clinton is a rapist and Hillary Clinton is his enabler."
He also quotes press conference organizer and right-wing activist Melanie Morgan huffing, "Today I want to challenge former House Speaker Nancy Pelosi and all other feminist leaders to look these women in the eyes – Juanita, Kathleen, Leslie, who have joined us today – we challenge Nancy Pelosi to tell them that they don't believe their stories after all these years." Bremmer does not note if Morgan has ever demanded the same of conservatives credibly accused of sexual harassment, such as Roy Moore and Donald Trump.
Posted by Terry K. at 10:42 AM EST
Updated: Sunday, December 10, 2017 7:52 PM EST