Bozell's Less-Than-Full Disclosure About The MRC And the Mercers (And His Latest Soros Freakout)
Topic: Media Research Center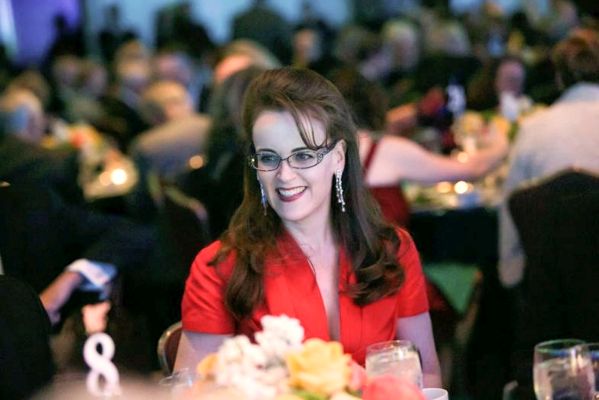 The Media Research Center's Brent Bozell and Tim Graham rant in their Oct. 18 column:
Charles Pierce, the resident radical-left political pundit at Esquire magazine — that intellectual powerhouse best known for its Sexiest Woman Alive award — is lamenting the role of Steve Bannon in electing President Trump, as well as Trump financial backers "Robert and Rebekah Mercer, the reactionary New York gozillionnaires."

Pierce wanted everyone to read about a lawsuit filed in May (news that's almost half a year old is "breaking" if the targets are conservatives) by a former Bob Mercer employee named David Magerman who, reportedly against company policy, felt compelled to tell The Wall Street Journal that his boss had "contempt for the social safety net" and wanted "government be shrunk down to the size of a pinhead." (Horrors!) In his lawsuit, Magerman upped the ante and claimed that Mercer held racist views.

Full disclosure: The Mercers are not just supporters; they are friends. That kind of repugnant slur is undeserving of a response and will get none here.
Actually, Bozell and Graham's "full disclosure" is not so full. As we've documented, the Mercers are much more than "supporters" of Bozell and the MRC; they're among the largest donors to the MRC, donating $13.5 million between 2008 and 2014 and providing a full one-fourth of its annual budget in 2014 alone. On top of that, Rebekah Mercer is a member of the MRC board of directors, and she appears to be partly responsible for Bozell's and the MRC's big Trump flip in 2016, turning from a Trump critic to a Trump defender.
The rest of Bozell and Graham's column is dedicated to whining that politicaly active conservative billionaires get more scrutiny in "the media" than liberal ones, then lambasting longtime right-wing bogeyman George Soros, adding, "As we type these words, it has just been announced that Soros has transferred a cool $18 billion to his radical Open Society Foundations in recent years, making it instantly the second largest foundation in the world after the Bill and Melinda Gates Foundation."
The MRC has long lashed out against Soros to raise a few bucks, and his boosting of his foundation's finances has prompted it again. It has launched a new campaign with its patented combination of Soros fearmongering and plea for money:
Liberal puppetmaster George Soros is back to his old dirty tricks. And this time, he's doubled down with a whopping $18 billion cash infusion across his tangled web of radical left-wing organizations, the Open Society Foundations (OSF).

The Media Research Center is once again taking a stand against Soros and his toxic influence on American society-- but we can't do it alone. We need your help.

NewsBusters reported that the infamous left-wing financier has nearly tripled the size of his foundation by shifting an additional $18 billion in assets to the foundation he regularly uses to fund radical left wing causes.

This is on top of the more than $14 billion Soros has already funneled into "progressive" causes, such as abortion, open borders, radical environmentalism, opposing "hate" speech, and the Women's March.

Soros has also given massive amounts of money— $103 MILLION! — to support the liberal media AND $10.5 million to Hillary Clinton's doomed presidential campaign.

Please donate today. It is going to take an army of patriotic Americans to stand a chance against Soros and his liberal empire.

With a donation of $50 or more, you will receive a mailed copy of the MRC's latest Soros report. For all donors, of all amounts, you will receive future email updates from MRC Action detailing our efforts to take measureable action against ongoing liberal media bias.
The campaign does not disclose how much money it has received from the Mercers.
Posted by Terry K. at 11:39 AM EDT
Updated: Monday, October 23, 2017 2:41 PM EDT