WND's Dubious Doc Flip-Flops on Opioid Epidemic
Topic: WorldNetDaily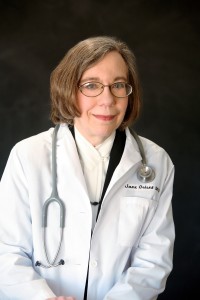 Dubious doc Jane Orient of the far-right Association of American Physicians and Surgeons opines on the opioid epidemic in a Sept. 29 WorldNetDaily column:
Legalizing what was formerly called the "gateway drug" obviously hasn't reduced heroin use. The new gateway is now said to be prescription painkillers, and the chief villains are claimed to be legal pharmaceutical manufacturers, doctors and pharmacists. Because of multiplying regulations and physician prosecutions, patients who urgently need pain relief are being left in agony. But the ODs continue to mount, mostly on drugs not stocked at Walgreens – such as heroin laced with fentanyl, an extremely potent synthetic opioid.

What is going on? On the demand side, Americans are well indoctrinated by the sea of advertising about taking a pill for every ill. Nearly 70 percent of Americans take at least one prescription drug. Then there is the pervasive culture of instant gratification and moral relativism. As Paul Harvey predicted in his classic 1965 monologue "If I Were the Devil," these trends would lead to metal detectors and drug-sniffing dogs in schools.

On the supply side, profits are enormous. The largest seizure to date of 63.8 kg of powdered fentanyl plus 30,000 counterfeit drug tablets, found in a tractor-trailer rig at a checkpoint near Yuma, Arizona, had a street value of $1.2 billion. Most of the fentanyl comes from China – a turnabout from the Opium Wars.

[...]

While pouring billions into costly treatment methods with a one-year failure rate of around 90 percent, the government continues to provide "free" opioid prescriptions to Medicare and Medicaid enrollees, some of whom sell them on the street. And the Massachusetts attorney general shut down a network of sobriety-centric primary-care-based clinics with an astonishingly high success rate and imprisoned the founder, Dr. Punyamurtula Kishore. His alleged crime: ordering too many urine tests.

Is there any way such massive international trafficking could thrive without some level of political protection? And is the government attempt to remedy the problem making it worse?
Ini fact, what Kishore actually did was far worse than ordering "too many urine tests"; he paid illegal kickbacks to the operators of sober houses to do urine tests for them, which was even more illegal because those sober-house clients never met with providers employed by Kishore as required. Kishore pleaded guilty to fraud, received a jail sentence and was ordered to pay $9.3 million in restitution. The success of Kishore's methods are irrelevant if he's committing fraud to promote them.
Further, Orient seems to have forgotten that the AAPS -- for which she serves as executive director -- used to defend opioid-pushing doctors. In 2005, we documented how AAPS was an excuse-maker for William Hurwitz, a Virginia doctor specializing in chronic pain relief sentenced to prison for drug trafficking in the form of prescribing hundreds of opioid pills per day to patients, at least one of whom died.
Orient heself wrote a commentary defending Hurwitz, asserting that "many patients, who had tried everything else that modern medicine offers without relief, have been restored to a productive, relatively normal life by opioids, even in doses that could knock out an opioid-naïve horse." She insisted that "High-dose opioids, used properly, are relatively safe," going on to lament that "Opioids, however, are unique in the risk they pose to the physician: prosecution for drug dealing -- or even for murder should a patient die while using the drugs." Orient went on to huff:
Now that he's been shackled and carted off to prison, possibly for life, prosecutors may be popping champagne corks and preparing new indictments.

The effect on the illegal prescription-drug traffic in Virginia because he has been convicted will be precisely zilch. This is known with absolute certainty: the last prescription Hurwitz wrote was in December 2002 when he voluntarily closed his practice.

We won't know how many patients will suffer torture because of the deterrent effect on other doctors. But it's not the DEA's problem. It did its duty. A message has been sent, in the interest of protecting the public health from demon drugs.

Shouldn't all patients be willing to be sacrificed for such a noble objective?
In her WND column, Orient admits that "medical opinion is shifting in the opposite direction" on opioids. Perhaps she should apologize for her past defense of massive doses of opioids and show that her medical opinion has shifted as well.
Posted by Terry K. at 12:50 AM EDT
Updated: Wednesday, October 18, 2017 8:49 AM EDT