WND's Attempt To Crowdsource A Film Is Still A Failure
Topic: WorldNetDaily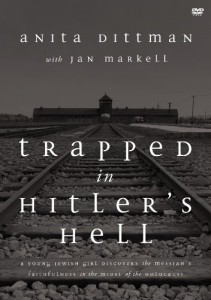 A few weeks back, we detailed WorldNetDaily's attempt to crowdsource pre-production (not actual production) on a film about Anita Dittman, a survivor of Nazi-era Germany who's a WND-published author and smearer of President Obama as a Nazi -- and how bad the campaign is failing.
WND's not giving up, though, and it continues to have extremely high, if not entirely unrealistic, hopes of getting this film made. Here's the current push:
WND Films must bring Anita's story to A-list actors, top distributors, marketing executives and technicians to create a powerful package for investors. This film investor package will cost about $120,000. Your donation will pay for legal expenses, business operations, marketing plans and materials (promo reels, websites, posters and press kits) as well as pre-production budgeting, scheduling and location scouting.

Investors want this packaging work done before they'll invest the millions it will take to make the movie.

According to Escobar: "Investors want to know we've done our homework. That we're committed to quality, and that others believe in this project. That includes you."

WND Films poses these challenges:

Do you want the assurance that you're doing your part in reclaiming our culture?
That your donation is providing wholesome, edifying and uplifting entertainment that will speak to generations for years to come?
That you're making a difference for history?

The math is simple. If 2 percent of the WND audience of 6-8 million monthly visitors each donates $10 (that's less than two cappuccinos, lattes or mochas from Starbucks), WND Films can reach the film investor package goal of $120,000.
Well, smearing politicians she doesn't like as Nazis (while insisting that Donald Trump doesn't have those tendencies) is hardly uplifting behavior on Dittman's part. And the Starbucks appeal continues to fall flat because the average WND reader is unlikely to be a Starbucks conoisseur.
Indeed, the entire campaign is still falling flat. As of this writing, the GoFundMe page for the would-be film has raised just $7,860 of its $120,000 goal after two months.
Posted by Terry K. at 9:55 PM EDT