Newsmax Still Slobbering Over Trump
Topic: Newsmax
What was the most important story at Newsmax for a good portion of today? Donald Trump opening a new golf course: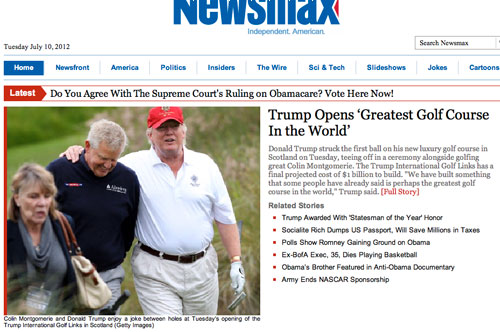 (Click on image for
full-size version
.)
Note the story at the top of the "related" stack: "Trump Awarded With 'Statesman of the Year' Honor." That's right -- the Republican Party of Sarasota County, Fla., gave him that award. Makes you wonder what their criteria is.
After pushing the idea of Trump as president, then trying (and failing) to co-host a presidential debate with him, Newsmax remains infatuated with Trump.
Posted by Terry K. at 8:24 PM EDT