Noel Sheppard Caught Using Anti-Semitic Image In NewsBusters Post
Topic: NewsBusters
Media Matters caught Noel Sheppard inserting into a May 24 NewsBusters post a Photoshopped image of President Obama that turns out to be a tad anti-Semitic: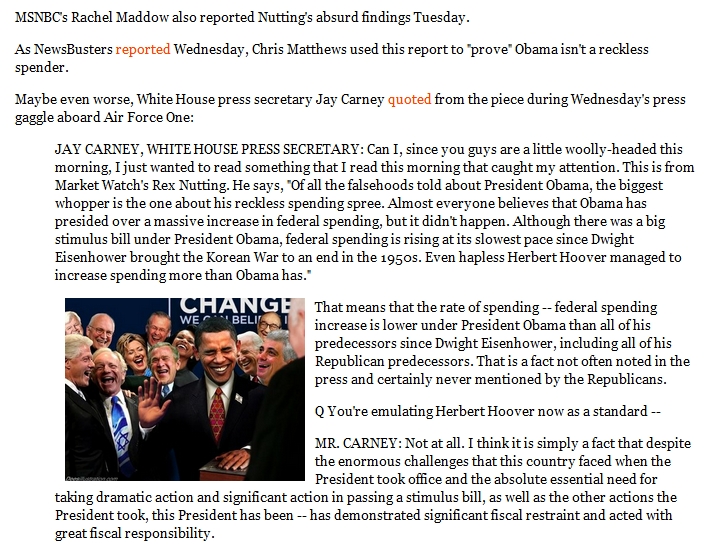 The image is the work of The Dees Illustration Studio, operated by David Dees, which has several images with anti-Semitic and conspiratorial themes on its website and whose work has been
highlighted
by the Anti-Defamation League. One clue that it's a tad anti-Semetic is that the pattern of Sen. Joe Lieberman's tie has been replaced with an Israeli flag, Obama's tie has a Star of David pattern, and his lapel has an Israeli flag pin.
After getting called out on it, Sheppard removed the image and added an editor's note:
Readers are advised that the original article included a doctored picture of Obama and others that turned out to have anti-Semitic imagery that I didn't notice when I incorporated it into the piece. Those familiar with my work know that's not something I would intentionally do. I apologize to anyone with better eyes than I have that noticed the imagery and was in any way offended.
Oops.
Posted by Terry K. at 12:12 AM EDT
Updated: Friday, May 25, 2012 8:28 AM EDT