CNS Runs 8-Month-Old AP Story As New
Topic: CNSNews.com
On Feb. 13, CNSNews.com published an Associated Press article stating that "French lawmakers on Tuesday rejected a bill presented by the opposition Socialist Party seeking to legalize same-sex marriage, despite growing public support for gay rights."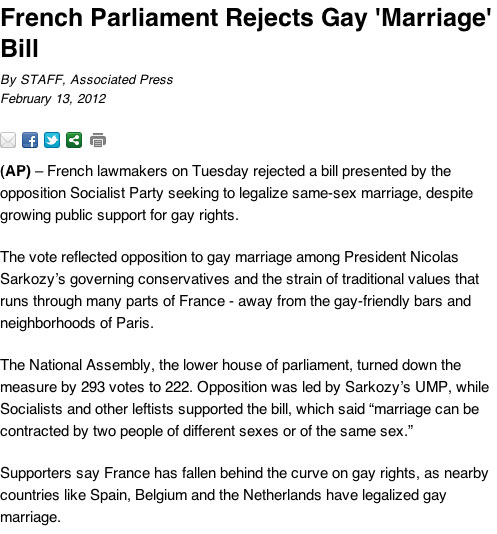 Just one problem: That article came out eight months ago.
The ABC News website has the same article, dated June 14, 2011: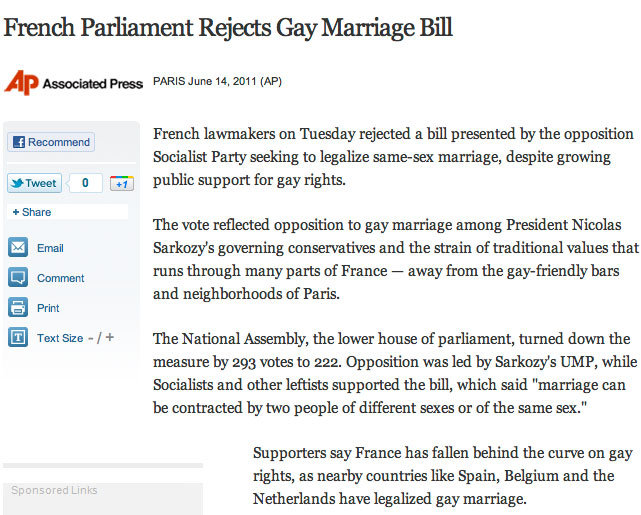 Note the change CNS made to the headline, putting "marriage" in scare quotes. It's unlikely that AP sent out the story that way, since the ABC version of the article has no such scare quotes. It's
just another example
of CNS adding right-wing bias to AP stories.
Posted by Terry K. at 11:48 AM EST