WND's Big Lie Moves To Arizona (Again)
WorldNetDaily was quick to embrace Kari Lake as a right-wing Republican to love -- and even quicker to tout her discredited conspiracy theories about election fraud there.
By Terry Krepel
Posted 1/30/2023
---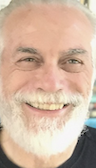 Joseph Farah
WorldNetDaily had its collective eye on Arizona as a nexus of election fraud conspiracy theories -- after all, it heavily hyped the shambolic and amateurish audit of the 2020 election in Maricopa County (which still managed to find that Joe Biden beat Donald Trump).

For the 2022 midterm elections, WND had one particular candidate worth watching. It was quite enamored of Republican Kari Lake even before she became queen of the election deniers after she refused to accept her loss in the race for Arizona governor. Editor Joseph Farah gushed over her in his Oct. 19 column:
Perhaps the next big Republican superstar is Kari Lake, the Republican candidate for governor in Arizona.

Democrats are watching her with fear and loathing – and great dread, admitting some degree of inevitability in her candidacy.

She's a former television newscaster and veteran communicator.

At 53-years-old, she's attractive and currently leading her opponent, Democrat Secretary of State Katie Hobbs, who refuses to debate her. She's obviously afraid of Lake. It's no wonder. Anybody would see her as a dream candidate.

And Hobbs is very weak. The polls now are trending in Lake's favor.

Kari Lake is fearless, and Democrats admit as much.
WND published mostly external articles from other right-wing websites before the election, but one exception to that was a Nov. 6 article by Joe Kovacs noting that "The FBI is investigating what the Kari Lake campaign is calling a "terroristic attack" against the Republican candidate for Arizona governor after white powder in two envelopes and "threatening" messages were placed at her campaign offices in Phoenix Saturday night." He added that "Lake, a former TV news reporter endorsed by former President Donald Trump as well as actor and WND columnist Chuck Norris in this Tuesday's election, is in a high-profile race against Democrat opponent Katie Hobbs."
When initial election results on Nov. 8 showed a very close election, an article by Art Moore hyped issues at some polling places -- thus helping her set up possible post-election challenges -- while giving an encouraging tone to Lake's tally:
On Tuesday night, amid voting machine breakdowns and other irregularities, Arizona gubernatorial candidate Kari Lake trailed Democratic rival Katie Hobbs by 100,000 votes. But Wednesday morning the margin had narrowed to 10,000, with only 62% of expected votes counted.

And by Wednesday afternoon, Hobbs' lead was narrowed to about 4,000 votes with 67% reporting, 50.1 to Lake's 49.9, with 72% of votes reported.

The popular Trump-backed candidate – who had a substantial lead in opinion polling – condemned the state government's handling of the election in an address to supporters late Tuesday night but said she expects to win after all the votes are counted. Lake said that in the latest vote drops, she was winning more than 70% of the vote.

The Arizona elections are under the leadership of Lake's opponent, Hobbs, the secretary of state.

Lake called the voting machine problems in Maricopa County "another stark reminder that we have incompetent people running the show in Arizona," promising her "first line of action is to restore honesty to Arizona elections."
Lake ultimately lost the election, as did other Republicans in statewide offices. Unsurprisingly, Farah quickly played the election-fraud card in his Nov. 11 column:
Expect to see, in the coming days, the blatant theft of the election from Kari Lake, U.S. Senate candidate Blake Masters, secretary of state candidate Mark Finchem and Attorney General candidate Abe Hamadeh. The steal is the Democrats' window dressing behind the heroic performance of the Republican team in 2022. The Democrats and the fake media will sell the idea that this is how the Republicans' Big Red Wave died an ugly death.
Farah went further into conspiracy mode over the entire Arizona election in his Nov. 14 column:
It gets weirder and weirder.

And they keep counting the votes in Arizona.

Why? Why can't the election officials just stop talking and finish counting?

Maybe one of the reasons is the Maricopa County election officials launched a PAC – or Political Action Committee – in 2021 to stop MAGA candidates.

I kid you not.
(In fact, the vote count was delayed in no small part by right-wing conspiracy-mongerers who so spooked voters with fictions about "election integrity" that they gummed up the process by bringing their mail-in ballots to polling places instead of mailing them in.)
WND's "news" side, however, returned to mostly outside articles again until she started seriously leaning into the bogus-election-fraud narrative -- which, of course, is music to WND's ears as a Trump election fraud dead-ender. Bob Unruh uncritically repeated her claims in a Nov. 22 article:
That there are illegal shenanigans in American elections cannot be seriously disputed. And there are allegations that this year's performance in Arizona surpassed what American voters already have put up with.

Commentator Katie Pavlich at Townhall, for example, pointed out that Arizona Attorney General Mark Brnovich "is demanding answers from Maricopa County election officials after a number of voters were unable to cast their ballots on election day."

Pointedly, she noted 25% of the vote tabulation machines in the state's most populous county were not working on election day, "causing widespread voter disenfranchisement."

She reported that Brnovich told Maricopa County elections chief Thomas Liddy, "The Elections Integrity Unit ('Unit') of the Arizona Attorney General's Office ('AGO') has received hundreds of complaints since Election Day pertaining to issues related to the administration of the 2022 General Election in Maricopa County. These complaints go beyond pure speculation, but include first-hand witness accounts that raise concerns regarding Maricopa's lawful compliance with Arizona election law. Furthermore, statements made by both Chairman Gates and Recorder Richer, along with information Maricopa County released through official modes of communication appear to confirm potential statutory violations of title 16."

Now Kari Lake, the Trump-endorsed Republican candidate for governor, who purportedly lost that race by a tiny number of ballots, is promising that she will keep up her fight for election integrity.

In an online statement, she explained the problems included, "Printer problems, tabulation errors, 3-hour lines or longer, and confusing instructions given by election officials made this election day the most chaotic in Arizona's history."

She cited the half of voting centers that were "not operational or had significant failures."

"Would you get on a plane if HALF of the engines didn't work? Would our friends in the media be able to broadcast their nightly propaganda if HALF of their studio equipment was not working?"

Calling the election "botched and broken beyond repair," she said her fight is for "our sacred right to vote, a right that many voters were, sadly, deprived of on November 8th."
In fact, those printer and tabulator issues did not prevent anyone from casting their ballots. This was followed by an anonymously written "urgent dispatch" later that day:
There's clear evidence that Maricopa County has suppressed votes in violation of Arizona law and of the federal Help America Vote Act, and the only solution is to hold another election under the supervision of a court, contends longtime Republican activist and publisher Floyd Brown in a Twitter dispatch from Phoenix.

"The elections in Maricopa have not been certified," he wrote. "and I have received dozens of calls asking me, 'Does Kari Lake still have a path to victory?' I also have been asked, 'What can I do to help?'"

Answering the questions, Brown, publisher of the Western Journal, said the vote count in Maricopa County in 2022 is "irredeemably flawed."

"Thousands of voters that showed up to vote were turned away. Other voters were given instructions by officials which contradicted policy, and resulted in ballots being cast, but not counted," he said.
In fact, Maricopa County election officials said no voter with a valid ID was turned away from the polls. (Also, you might recall that the Brown's Western Journal began life as the Western Journalism Center, founded by future WND editor Joseph Farah.)
The next original WND story on Lake was a Dec. 12 article by Art Moore pushing more dubious fraud charges:
In her lawsuit contesting the official results of the Nov. 8 election, Arizona Republican gubernatorial candidate Kari Lake cites a cyber expert who concludes the extraordinary malfunction of voting machines on Election Day could not have occurred without "intentional misconduct."

"This didn't just happen, and we all knew that," Lake said in an interview Monday with Steve Bannon on "War Room."

The cyber expert, Clay Parikh, worked for the company that Maricopa County uses to test its voting equipment, Runbeck.

In addition, Lake said, Maricopa County "loosened up every procedure and every safety that we have to make sure that the mail-in ballots were only the [valid ones] were being counted."
That was followed two days later by a column from Farah begging readers to pray for the success of Lake's challenges:
The eyes of all Americans are riveted, or should be, on Arizona and the lawsuit filed this week by GOP gubernatorial candidate Kari Lake.

The election was a fiasco, the result of intentional misconduct, fraud.

How many illegal votes did it involve? They far exceeded 17,117, according to Lake in the suit.

[...]

Testimony by whistleblowers and witnesses with firsthand knowledge shows that Maricopa County officials violated chain-of-custody laws for hundreds of thousands of mail-in votes.

The Lake suit also claims that Maricopa officials permitted the counting of tens of thousands of mail-in and drop-box ballots that did not satisfy signature verification requirements.

On and on it goes in great detail.

[...]

So, what can you and I do as the lawsuit progresses? Pray!
Moore uncritically rehashed Lake's claim while touting the upcoming trial over them in a Dec. 20 article:
"Christmas came early yesterday," declared Republican gubernatorial candidate Kari Lake to an enthusiastically supportive gathering in Phoenix on Tuesday.

She was referring to a judge's ruling Monday that her legal challenge to Democratic Governor-elect Katie Hobbs election victory will be heard by a jury.

"We are going to trial," she told the audience at America Fest 2022, hosted by Turning Point USA.

"This is so historic, and you know what, I couldn't have done it without you," said Lake.

"Katie Hobbs is going to have to put her hand on the Bible and swear to tell the truth."

Hobbs, as the current Arizona secretary of state, oversaw the election, which she won by 17,000 votes, according to the certified tally. Maricopa County Recorder Stephen Richer also will be required to testify.
But neither Moore nor anyone else at WND covered the trial itself or its outcome -- probably because she judge quickly threw her claims out of court. One feature of the trial was that the "cyber expert" whom Lake had previously touted, Clay Parikh, turned testy when pushed to admit facts and also had to disclose that his current meal ticket is MyPillow guy Mike Lindell. WND published only a few paragraphs of a Fox News story on the charges being dismissed.
Discredited attacks on Katie Hobbs
Given how WND has embraced Kari Lake's election denierism, it's not surprising that it would also launch attacks on the woman who defeated her for Arizona governor, Katie Hobbs. An anonymously written Nov. 14 article tried to build a conspiracy theory out of the idea that because Hobbs was Arizona secretary of state, she would be signing off on her own election:
It is a conflict of interest?

Democrat Katie Hobbs, the party's candidate to be governor of Arizona, is holding a small lead in the race over Republican Kari Lake as the last few percentages of precincts are counted – a week after the fact of the election.

And as the state's elections chief as secretary of state, she could be in the position to certify her own election.

Which has raised objections from Lake, who suggested Hobbs should recuse, because of the apparent conflict.
In fact, the secretary of state's role in certifying elections is largely ceremonial and there was no real reason for Hobbs to recuse herself.
Art Moore pushed another Hobbs attack in a Nov. 29 article:
As Arizona Republican gubernatorial candidate Kari Lake challenges Maricopa County's certification of the 2022 election in court, the chairman of another county is declaring he voted to certify under duress.

"I found out today that I have no choice but to vote 'Aye' or I will be arrested and charged with a felony," said Ron Gould, chairman of the Mohave County Board of Supervisors.

Lake's opponent, Arizona Secretary of State Katie Hobbs, who is overseeing the election, has threatened felony charges for officials who don't certify the election.

Hobbs is suing Cochise County, which refused to certify by the Monday deadline.
But as a more responsible media outlet reported, there was a state-mandated Nov. 28 deadline for Arizona counties to certify the election , but county officials clung to a dubious claim that the county's voting machines weren't certified as an excuse to delay certification, adding that "County boards do not have the legal right to either change the results provided by their elections officials or refuse to certify them."

An anonymously written Dec. 2 article rehashed numerous pro-Lake, anti-Hobbs claims, including that "It was Secretary of State Katie Hobbs, who curiously 'won' that race, that sent an email to officials in Mohave County threatening to file felony charges against them."

Bob Unruh tried to manufacture a conspiracy theory in a Dec. 6 article:
Multiple people have called for an investigation into Katie Hobbs, the Democrat governor-elect of Arizona, after it was revealed that she colluded with Big Tech to censor information about the election in which she was on the ballot.

Republican attorney general nominee Abe Hamadeh's campaign issued a statement that, "The Secretary of State (Hobbs) was working with the federal government and Big Tech to silence free speech and political dissent in an election that she was on the ticket for. This needs to be fully investigated."

Also, firebrand U.S. Rep. Marjorie Taylor Greene, R-Ga., said, "The SOS of AZ and Gov candidate, Katie Hobbs, used the power of the AZ SOS to collude w/Twitter to unconstitutionally violate 1st Amendment rights of Americans for her own political gain. This is communism and Hobbs can not be governor. I'm calling for a Federal investigation."

It is a report at Just the News that explained Christinia Bobb, a lawyer for Donald Trump for President 2024, wondered, "What else did Katie Hobbs have removed? And how much censorship took place under her office?"

The report said Twitter removed several statements from the social media site after Hobbs' office contacted an organization called the Center for Internet Security, "which forwarded it to Twitter."
Unruh is lying. In fact, the Hobbs action in question did not try to "censor information about the election in which she was on the ballot" -- it was made on Jan. 7, 2021, months before Hobbs announced for governor, something even the dubious Just the News admits. The request specifically addressed the false claim made in those tweets that the state's voter registration system is controlled by foreigners. Unruh offered no proof otherwise, nor did he explain why lies should never be challenged or why it's "censorship" to remove verifiably false information.
Despite that, Andy Schlafly perpetuated this misinformation, declaring in his Dec. 6 column that "In a story broken by The Gateway Pundit, Twitter censored tweets critical of Democratic gubernatorial candidate Katie Hobbs at her request" without mentioning important context like the untruth of the tweet being "censored."
Schlafly is apparently opposed to people being held accountable for spreading lies.
The latest from