The MRC's Year of Drag Queen Rage
The Media Research Center ratcheted up its vicious hatred of drag queens even more, smearing them as pedophiles and even lashing out at those who point out the hate.
By Terry Krepel
Posted 3/10/2023
---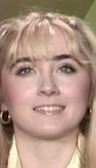 Tierin-Rose Mandelburg
The Media Research Center has always despised drag queens, but because it marches in lockstep with right-wing narratives that have determined that they -- along with transgender people -- are the new Enemies of the People, the anti-drag queen hate at the MRC has ramped up considerably in 2022. In March, for example, Matt Philbin freaked out that high school students held a drag show:
If it's any consolation Tucson, those drag queens putting on a show in your public high school might otherwise be hanging around libraries offering to read to preschoolers.

According to AZ Free News, Tucson High Magnet School (THMS) will be hosting "its first-ever drag show in early May." First-ever? (OMG! Welcome to the 21st Century, Tucson.)
Elise Ehrhard devoted an April post to attacking the "Gay, Inc.'" that lives totally in her imagination to justify a meltdown over a show about a drag show for children:
With disturbing regularity, massive entertainment conglomerates are targeting minors with the latest fads of Gay, Inc.

The latest abomination comes from the streaming service Discovery+, owned by Warner Bros. Discovery.

On Tuesday, Discovery+ tweeted Generation Drag, a new series about underage drag queens from executive producer Tyra Banks. The docuseries hits the streaming service on June 1 in honor of Pride Month.

The trailer is painful to watch as minors prepare for Dragutante, a drag show for kids held in Denver, Colorado. According to Dragutante's website, the show is for "Teen queens, kings & non-binary performers ages 8-18."

(Warning: The following trailer is disturbing.)
Yes, it would be "disturbing" and "painful" for Ehrhard to see people she desperately wants to spew hate at and have only a blog post to impotently express her rage. When the show premiered in June, Ehrhard's sputtering rage flared up again:
Many of the kids have been exposed to gender ideology and pride activity early and often. Most feel "different" and have struggled to make friends throughout their lives. All are vulnerable.

[...]

The whole series is heartbreaking. It's sad to watch sensitive, struggling or damaged youth be groomed as they fall further down the rainbow rabbit hole. Generation Drag is just the latest manifestation of the sort of child indoctrination Hollywood encourages and promotes.
Written like a bitter right-wing activist who desperately wants to indoctrinate people into hating non-heterosexual people as much as she does but, again, has only a right-wing blog post to do so.
Summer rage against drag
The MRC ramped up the drag queen hate during Pride Month in June, which ConWebWatch has previously covered. But it spent the rest of the summer spewing hate at them as well. The summer hate continued; Nicholas Fondacaro ranted about drag shows in an Aug. 1 post:
In something of a double-down to a segment from last week, co-host Ana Navarro spent part of Monday's The View making the totally rational argument (sarcasm) that sexually explicit drag shows weren't that bad for kids, since they aren't deadly like guns. She also claimed red states were like Cuba and North Korea in that they're supposedly barring their citizens from leaving their borders.

[...]

Navarro went on to complain that those opposed to kids at drag shows are just "cherry-picking" their outrage. She then made the ridiculous argument that the drag shows weren't that bad because they don't kill kids as guns do:


Listen, I looked at the top causes of endangerment for children, of children's death. It's firearm. It's car accidents. It's drownings. It is not drag queens. I've yet to see a kid that dies from being exposed to a drag queen.
Again, Fondacaro never explained what, exactly, was "sexually explicit" about the drag show he and DeSantis are attacking.
In another Aug. 1 post, summer intern Michel Ippolito screeched about a drag show in a church:
Just when you thought the drag queen shows could not get any worse, they just did. The drag queens have moved on from twerking in front of children to making their home in sacred religious places.

An Episcopal Church invited a drag queen to perform a show in its pride "chapel" in New York City.

The video showed how religious these degenerate leftists are. But instead of worshiping Jesus, these lunatics worship a burly man dressed like a woman. A man who looks to be in charge of the church introduces the drag performer, Brita Filter, as the main star. "It's Brita Filter," the man says, "and she is the queen of New York!" Then the hip-hop music begins to play, and the congregation begins barking like seals as Brita Filter walks down the aisle. The congregation's cheers get louder, and they stand up like the president is walking by. Finally, Brita Filter makes her way in front of the altar and displays himself for all to see. He happily waves and continues to receive applause from the sheepish audience. The lack of respect from the audience is damming.

Here's another spot you can mark on your map as an inappropriate place for kids. The left does not care for anything outside of their radical ideologies.
Ippolito didn't explain how drag is an "ideology."
An Aug. 29 post by Philbin was a meltdown over how the Washington Post committed the offense of admitting that drag shows exist:
The Washington Post; (Democracy Dies on Page One) is all in on the trans mania. Last week, education reporter Moriah Balingit dropped a couple thousand words moaning about a Kentucky transgender middle schooler who can't play field hockey. Today, dance critic Sarah L. Kaufman fires up her freak finder to recommend "Six drag queens you should be following on YouTube."

Only The Post gives you this kind of "news you can use." And Kaufman is an enthusiastic guide to girly boy burlesque. "Watching skilled performers do, say and be whatever they want — that's exhilarating," Kaufman writes. And it sure seems to blow wind up her skirt: "After all, not caring much about norms and outdated whispers is what got the queens into their wigs and sparkles in the first place."

However, now that every minor cable network worthy of its name has drag-themed shows, and gender perversion is as pervasive as disco was in the 70s, it all seems a bit dull. No wonder Drag Queen Story Hour is a thing – let your freak flag fly around toddlers to recapture some of that old "transgressive" magic.
Tierin-Rose Mandelburg had an even bigger meltdown in an Sept. 6 post over a drag show that she got tipped off about from the transphobes at the LibsofTikTok Twitter account (which the MRC disgustingly defended after a Washington Post reporter exposed its proprietor, Chaya Raichik):
Someone get the bleach. I need it for my eyes.

According to Prevo, Utah, back-to-school day this year needed not only a drag queen in attendance, but many drag queens in mini-dresses dancing on stage for, well, everyone. Including kids.

"Jenna Tailia," whose name when sounded out reads "Genitalia," was one of the performers featured at the school's "all-ages back to school drag extravaganza," LibsofTikTok reported.

Speaking of genitalia, "Ms." Jenna had his own practically hanging out when he did the splits for the audience mid-performance and finished the number on his knees with his crotch taking center stage.

If you watch the video, you can see what looks like a three-to-four-year-old little girl sitting in the front row, watching the erotic display of junk literally being shoved in her face.

Other performers included "Ana Lee Kage" (a.k.a., "Anal Leakage") "Peter Pansy," and "Kitty Kitty" - all of whom were dubbed "incredible."

The event, called "Back to School Pride," was sponsored by the RaYnbow Collective, a LGBTQ advocacy group for Brigham Young University.
So it was for college students? Funny how Mandelburg dishonestly waited until the seventh paragraph to mention that fact while suggesting the show was being staged specifically for children. She went on to falsely smear drag performer as "pedophiles" and concluded with a rant:
Though this disturbing and demonic event is still shocking in its display, it isn't surprising. This is exactly the content that the left's woke mob wants to promote and it's not going to stop until people stop being brainwashed by the true root of things like this: evil.
Remember, if the MRC doesn't like it, it's obviously "evil.
Mandelburg -- who was swiftly becoming the MRC chief hater of all things LGBTQ -- lashed out at "drag brunch" in an Oct. 19 post while parroting Fox News' Tucker Carlson and a far-right website:
Just when I thought I'd seen it all, I stand corrected.

Ebb & Flow restaurant in Plano Texas held a "Garden of Eden Drag Brunch" and featured a drag queen that danced to a song about his — er, her? — pussy. Dollar bills, smiling faces, clapping, and children made an appearance in video footage of the event.

Blaze TV host, Sara Gonzales, God bless her, attended the drag brunch and witnessed the performance first hand. Thank you for your sacrifice Ms. Gonzales.

The advertisement did indicate that the event "may not be appropriate for all ages" and left it up to the parents prerogative on whether to bring children.

Even so, as the video shows, children were in attendance. The video featured a child that couldn't have been much older than five years old staring directly at the drag queen's performance.

On Tucker Carlson Tonight, Gonzales talked about the event and called it "child abuse" for parents to bring their kids to something of the sort and allow them to sit and watch something so sexual.
She went on to irresponsibly attack people she has never met and falsely and maliciously smear them as criminals (no, really):
Regardless of how the TX restaurant advertised, it had no qualms allowing children in. If you bring your kids to something like this, you are a child abuser and should be treated as one. Our degenerate society is promoting and encouraging things like this and kids are in the direct line of fire.
The Ebb & Flow restaurant received hate mail and death threats after hate-filled right-wingers like Mandelburg attacked it. We presume Mandelburg is satisfied with this development, since demonization and ostracization is the goal of the anti-drag queen hate narrative.
Drag grant to Ecuador
An Oct. 19 post by Kevin Tober hyped how "Fox News's Jessica Chasmar reported that the Biden State Department had awarded a $20,600 grant to an Ecuador cultural center to host sexually inappropriate "drag theater performances," then grumbled that "All three evening news broadcast networks, ABC's World News Tonight, CBS Evening News, and NBC Nightly News each ignored the Biden administration sending taxpayer dollars overseas to fund degenerate sexual shows." Mandelburg ranted at length about the miniscule amount of money going toward this in an Oct. 20 post under the hateful headline "Global Degeneracy":
I love seeing my taxpayer money get put to good use. Here, on the other hand, is the opposite.

The U.S. Department of State awarded $20,600 to help fund a cultural center in Ecuador, Centro Ecuatoriano Norteamericano (CEN), Fox News reported. The center is most excited to host around 12 drag queen performances with the funding from the United States.

The spending plan reportedly began on Sep. 30 and is set to end around Aug. 31, 2022. According to usaspending.gov the funds will "promote diversity and inclusion" by hosting "3 workshops, 12 drag performances, and produce a 2 minute documentary."

Fox news pointed out that the CEN grant "is part of the State Department's public diplomacy program, which seeks to "support the achievement of U.S. foreign policy goals and objectives, advance national interests, and enhance national security by informing and influencing foreign publics and by expanding and strengthening the relationship between the people and government of the United States and citizens of the rest of the world."

OK so if I read that correctly, the U.S. State Department thinks that sending money to Ecuador for drag shows is going to help enhance "national security" through "strengthening relationships?" Huh?

All this money is going to do is further normalize this kind of — er, well — strange behavior.

[...]

Meanwhile in the U.S. we have gas prices up the wazoo, there's STILL a formula shortage, the cost of living in general is astronomical and inflation is 8.2 percent, yet we apparently have excess money to send to freaking Ecuador for DRAG QUEENS!?

If this is our taxpayer dollars at work, I would like a refund.
Tim Graham spent a Nov. 1 post personally attacking an Associated Press reporter for calling out right-wing hate of drag queens:
You know the media outlet is liberal when they go rushing to the defense of the "rich history" of drag queens. This Associated Press story was supportively tweeted out by the PBS NewsHour(and ran on its website):

The headline on PBS is "Analysis: Political rhetoric, false claims obscure the history of drag performance." AP labeled this piece an "Explainer."

AP reporter/editor on the case is Jeff McMillan, whose Twitter bio proclaims he's a member of the National Lesbian and Gay Journalists Association (complete with rainbow flag emoji). McMillan's also part of the AP Stylebook team, insuring all terminology is LGBTQ-approved.
Graham accused McMillan of "editorializing from the start." But the only claims he highlighted in boldface were that "Lately, drag has been dragged through the mud," that "The art form has been cast in a false light in recent months by right-wing activists and politicians," and that "The objections are often religious in nature, with some opponents citing the devil at work" -- all objective facts. Graham went on to whine:
Are there any conservatives or Republicans quoted? No. Surely AP wouldn't "lower itself" to engaging with Christopher Rufo, who recently analyzed the "rich history" of drag and Drag Queen Story Hours at length at City Journal.
Given that Rufo's attacks on critical race theory have been proven to be dishonest and false, perhaps he's not the best example Graham could be citing.
Mandelburg's Nov. 9 "Woke of the Weak" podcast raged at a "junior drag queen," sneering, "Someone needs to call CPS on whoever the parents are of that kid, because that is literal child abuse." More false and potentially libelous accusations of a crime. Maybe Mandelburg should be calling her lawyer to see what defense she has against the inevitable libel and defamation lawsuit she'll be facing for spreading lies about people she can't possibly know.
Mandelburg complained that right-wing hate for drag questions was called out, and she spent a Nov. 21 post trying to justify it:
Sometimes I wonder how many mental institutions have released their patients prematurely.

NBC News Reporter Brandy Zadrozny, joined MSNBC to speak about violence against LGBTQ people following the shooting at a gay bar in Colorado. Zadrozny claimed that "far-right conservatives" are the biggest threat to people like this ... and to children.

I keep forgetting that if you don't kiss the floor that the gays and their tribe walk on, then you're a bigot.

[...]

In truth, LGBTQ folk have no longer just decided to be gay for themselves and leave it at that. In recent years the left has been going after our kids to get them to be a part of their alphabet mafia and THAT's why conservatives step in. THAT's why conservatives are fighting like hell to protect the innocence that children should have. That goes for Critical Race Theory AND whatever else the progressive mob plans to indoctrinate kids with.
As if she's not trying to indoctrinate people with irrational hatred of people different from her. She continued to spew the rage of people who love to loudly proclaim their moral superiority over others:
What she's actually saying is that the people who are against 1st graders to pole dance, against dressing kids up in drag, against biological men dressing as women and performing provocative dances for tips, and against all of the other extreme, radical ideologies of the LGBTQ mob are the ones who are threatening kids.

People who are against this kind of behavior, aka people with a functioning brain and a moral compass, are the threat? That makes no sense. This lady has got to be kidding.

It is highly inappropriate for children to be exposed to provocative drag queens and their explicit content. Not to mention, schools shouldn't be facilitating conversations or providing material or curriculum that confuses kids about their gender or about anything related to their sexuality. That's something that can be done based on a parent's choice and at their own homes.
Yes, hate-based indoctrination is exactly what she wants to impose on the world.
A Dec. 5 post by Matt Philbin mocked drag queens for wanting to be a part of a Christmas parade:
For centuries, nothing has said "traditional Christmas" like twerking drag queens and Pride parades. Think of all those Currier and Ives lithographs of horse-drawn sleighs driven by guys in leather speedos, the Rockwell paintings of Santa dancing suggestively in a low-cut cocktail dress. Not to mention "Don we now our gay apparel."

But, according to The Washington Post, in one small Texas town, some killjoy conservative Christians suggested that the Christmas parade was no place for a Pride float with dancing drag queens, complaining about a tradition that stretches all the way back to 2021.

The upshot is that the town of Taylor decided to have two Christmas parades: one for the crazy Christians and one for people who appreciate the traditional bump n' grind. Call it Doomers versus Groomers.

[...]

The Post notes that "Instead of quelling debate, the dueling parades divided Taylor, sparking a war on words online that grew even more pointed in the aftermath of the November attack on an LGBTQ club in Colorado Springs."

Sensing a theme?

That's the narrative from The Post: Conservatives "target," and daring to say you're not dreaming of a pink Christmas is hate, and the LGBTQ and sometimes Y crowd is always a social media post away from being killed by rednecks and shut up bigot!
Philbin failed to criticize anti-LGBT violence; thus, one has no choice to believe that Philbin approves of such violence-inducing rhetoric, which makes it odd that he's so mad it's being called out since that's the result he wants.
Mandelburg used a Dec. 8 post to once again rant against Drag Queen Story Hour and help a right-wing actor play victim:
Each week another Drag Queen story hour is promoted in the media, when's the last time you heard of a faith-based story hour?

Crickets.

Kirk Cameron, an actor and writer, has been denied by every single one of the 50 public libraries that he requested to read his faith-based book. Meanwhile, those same libraries not only promote Drag Queen story hour but celebrate LGBTQ centered books for children.

In an interview with Fox News, Cameron said that his new book celebrates faith, family and biblical wisdom. Unfortunately however, these values apparently are something that public libraries do not support.

[...]

So yes, your government funded public library now cares more about the LGBTQ agenda than about actual morality.

This is the sad but true reality of the priorities of the left. They act as though they like our kids but in reality, they just like the opportunity that public schools and libraries have to brainwash their innocent little minds.
Yet Mandelburg, like her colleagues, won't denounce anti-LGBT violence. What kind of message is that sending to innocent children?
Mandelburg still had enough rage in reserve to lash out at another Drag Queen Story Hour event in a Dec. 15 post:
Some people set good goals and try to accomplish them. Those goals may include losing 10 pounds, maybe trying to secure a job, or working on their mental health.

Others set goals that are ridiculous. Like this one.

In St. Petersburg, Florida, a group of organizers set a goal to create the largest "drag queen story time" in hopes of earning a spot in the Guinness Book of World Records. The Blaze reported that the event - still to be held - will be full of political discussion, activism and, of course, drag queens reading to kids.

If you live in the area, don't go.

According to the Florida Standard, organizers deemed the event "a fabulous family-friendly celebration of literacy."

My cringe alert is on full-blast.
As is her sense of hate-filled performative outrage. The hate continued:
The thing is, regardless of what organizers think, drag, in and of itself, is not "family-friendly." There is absolutely no need for kids eyes to be assaulted by men in skirts, fake eyelashes and prosthetic boobs. If that sight is scarring for most adults, imagine the damage it does to the minds of kids who can't fully understand the delusion they're watching.

The event was canceled in 2021 due to COVID-19. Hopefully reality sets in and the event in '23 is canceled, too - or, at the very least, no kids will attend.
It's not scarring, apparently, to teach children to hate people different from them, which is the world Mandelburg wants.
Philbin returned for a Dec. 16 post to unironically complain that there's now a word to describe him and his fellow MRC drag-haters:
It can't be easy being GLAAD these days. The groups and identities or sexualities or whatever they are this week that you claim to represent are anything but marginalized. They're vastly over-represented in popular culture, coddled and celebrated by the media and one of the two major U.S. political parties, and the legal way has been made more than smooth for them.

So how do you make your coin? Pressuring movie studios to make sure that exactly 43.2% of characters are black lesbians in stable, loving relationships takes money. You have to be on the lookout for opportunities. Like "Dragphobia!"

Yes, dragphobia. Admittedly, it's not terribly original, joining as it does homophobia and transphobia (I'm old enough to remember when a phobia was an irrational fear of something, not an aversion to sexual weirdness. But time marches on and the left degrades language.)

GLAAD is now sounding the dragphobia alarm because ... well because this backward and hateful country has decided that it doesn't like men in thongs shaking their asses at children, and some nut in North Carolina may or may not have shot up electrical substations to cut the power to an all-ages drag show.
Philbin went on to tacitly endorse anti-LGBT violence and the dragphobia he so vociferously spews:
Yep. GLAAD is having podcasts about it with actual drag queens and everything. "There is clear and present danger against our community and threats ... we really haven't seen it at this level in over a decade, if ever," one of them said.

That's probably because drag queens haven't been as acutely focused on grooming children as they are now. It wasn't long ago, librarians and school officials and civic authorities instinctively knew that perverts shouldn't interact with children.

Unfortunately, many no longer understand this simple truth, so there's going to be resistance from parents and regular folks. There should be resistance. GLAAD can call it phobia and do its best to make normal people into the villains, but when you mess with people's kids, you shouldn't be shocked when people get angry.
Ah, yes the "groomer" smear. The MRC loves to spread it around, so diluting it to the point where merely acknowledging that LGBT exist makes you one.
Philbin did finally issue a wishy-washy, generalized and conditional criticism of violence: "Violence and intimidation is always wrong, and people are free to do what they want in private. But there is no right to sexualize other people's children." He wouldn't specifically criticize anti-LGBT violence.
There needed to be a word to describe Philbin, Mandelburg and their co-workers. Philbin is complaining he's being accurately described -- which is unintentionally hilarious on his part -- while creepily insisting his hate is virtuous.
The latest from