Classified Docs At CNS: The Double Standard, Part 1
CNSNews.com followed the lead (and the agenda) of its Media Research Center parent in helping Donald Trump play victimhood over getting raided by the FBI over classified documents he took.
By Terry Krepel
Posted 4/10/2023
---
J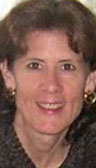 Susan Jones
ust like its Media Research Center parent, CNSNews.com was slow to respond to the August search warrant that the FBI executed on Donald Trump's Mar-a-Lago compound seeking classified documents-- perhaps it was taking its time to figure out the best way to spin things to make Trump look good and law enforcement look bad. But the next morning, it was loaded for bear and spewing out all the right-wing hot takes it could throughout the day on the day of the search, Aug. 8:

CNS churned out even more right-wing attacks over the next couple days:

There was also a hot-take column that CNS published on Aug. 10 in which Michelle Malkin raged against the raid and "Feds Behaving Incorrigibly" and called President Biden "the White House occupant."

CNS also tried to play the whataboutism game with Nancy Pelosi. Jones wrote in an Aug. 10 article:
House Speaker Nancy Pelosi (D-Calif.) said on Tuesday that she did not have advance knowledge that the FBI was executing a search warrant on Donald Trump's Palm Beach home, leaving with some ten boxes of material.

"It will be interesting to find out exactly what the warrant was, what the order was to have a search warrant and for what purpose. But again, we can only speculate," she told NBC's "Today" show.

"But nonetheless, we believe in the rule of law, and that's what our country is about and no person is above the law, not even the president of the United States, not even a former president of the United States," Pelosi said.

She did not question the unprecedented move by the FBI and Biden Justice Department, searching the home of a political rival of the sitting president. Nor has Pelosi commented on the FBI seizure of Rep. Scott Perry's cell phone.
It wasn't until Aug. 11 that CNS published an article that led with a defense of the raid, in which intern Stephanie Samsel also tried to play whataboutism with Pelosi:
"No person is above the law...not even a former president of the United States," said House Speaker Nancy Pelosi (D-Calif.) on Aug. 9, when she discussed the FBI's raid of former President Donald Trump's Florida home.

While Republicans like House Minority Leader Kevin McCarthy (R-Calif.) say the Department of Justice (DOJ) has reached "weaponized politicization," Pelosi called McCarthy's claims "idle" during an interview with TODAY host Savannah Guthrie.

"We believe in the rule of law, and that's what our country is about," said Pelosi. "And no person is above the law, not even the president of the United States, not even a former president of the United States."

[...]

Despite there being an ongoing investigation into potential crimes of President Joe Biden's son Hunter, Trump is the only U.S. president to have his home raided by the FBI.
When Attorney General Merrick Garland addressed the raid later on Aug. 11, Melanie Arter served up an article on it that complained that "The attorney general did not address why the raid was conducted in the manner it was instead of issuing a subpoena. He also did not say what the FBI was looking for in the raid." That was followed a half-hour or so later by Arter serving up Republican Sen. Lindsey Graham's hot take on Garland. The right-wing hot takes continued on Aug. 12:
CNS also took offense at a soap opera actor who, in Arter's words, that "suggested Wednesday that the FBI dig up the body of former President Donald Trump's ex-wife Ivana Trump in its search for classified documents."
In a series of posts on Aug. 11 and 12 posts, CNS latched on to the right-wing narrative du jour that the raid is somehow evidence that the FBI is corrupt:
Jones tried to further the Republican narrative in an article accusing Democrats of pushing a "Democrat/media narrative" and mocking Nancy Pelosi for giving a "convoluted answer":
At her Friday news conference, House Speaker Nancy Pelosi (D-Calif.) advanced the Democrat/media narrative that comments from former President Donald Trump and his Republican supporters following the FBI raid on Mar-a-Lago are inciting threats of violence against law enforcement.

Pelosi told reporters, "You would think there'd be an adult in the Republican room that would say, just calm down, see what the facts are and let's go from that, instead of, again, instigating assaults on law enforcement."
The same day Jones bashed Pelosi, a man who professed his desire to kill FBI agents in posts on Trump's Truth Social website following the FBI raid fired a nail gun at an FBI office, then led law enforcement on a change and died in a shootout. CNS censored news of this violent crime against law enforcement from its readers, vaguely alluding to it only in an Aug. 15 article by Jones mostly dedicated to criticizing Democrats who called out Trump, noting that "Rep. Mike Turner (R-Ohio), a member of the House intelligence committee, condemned violence by anyone, including Trump supporters."
CNS cranked out more anti-FBI and pro-Trump stenography on Aug. 15 and 16:
Another Aug. 16 article by Craig Bannister quoted onetime acting Trump attorney general Mark Whittaker claiming that "The Justice Department (DOJ) can "lower the temperature" of the anger against the department for its raid of former President Donald Trump's home, by simply releasing the affidavit used to justify the raid and answering the public's questions." He too did not mention the gunman who talked of killing FBI agents on Trump's social media site then tried to kill them. Also that day, Bannister wrote an article touting poll from right-skewing Rasmussen to claim that Garland "has a negative favorability rating among voters, and more think he's doing a worse, not better, job than most who've held his job in the past," adding that "The national poll of 1,000 likely voters was conducted August 11 and August 14, following the August 8 raid on the Mar-a-Lago home of former President Donald Trump, which Attorney General Garland has said he personally authorized."
An anonymously written Aug. 16 article, however, played the ol' Clinton Equivocation card to distract from Trump's misdeed by rehashing the Hillary Clinton email controversy:
The Office of the Inspector General for the Department of Justice released a report in June 2018 that stated that the FBI had "identified '81 email chains containing approximately 193 individual emails that were classified from the CONFIDENTIAL to TOP SECRET levels...and sent to or from [Hillary] Clinton's personal server."

The IG cited the information from a "letterhead memorandum" (LHM) that the FBI produced about its investigation of the matter.

The IG report also noted that "[n]one of the emails...included a header or footer with classification markings."
CNS made no mention of the fact that Hillary's email controversy was much different from the illegal hoarding of classified documents Trump is accused of doing.
Arter uncritically quoted CNS' favorite alleged legal expert to attack the FBI and defend Trump in an Aug. 18 article:
The warrant used to search former President Trump's home at Mar-a-Lago was unconstitutional, because it's too broad, conservative talk show host Mark Levin said Thursday.

Furthermore, he said that the Espionage Act doesn't apply to a president, regardless of what these federal prosecutors are trying to concoct."
But all the right-wing FBI-hating apparently got to be too much for CNS, even in defense of Trump. An Aug. 22 article by Arter highlighted that "Arkansas Gov. Asa Hutchinson said last week that the GOP shouldn't blame the FBI agents who raided Mar-a-Lago, because they were just doing their job and carrying out "a lawful search warrant that a magistrate signed off on," adding that "if the GOP is going to be the party of supporting law enforcement, law enforcement includes the FBI."
One of the few exceptions to CNS' narrative of defending Trump and attacking law enforcement was an Aug. 19 article by Susan Jones throwing shade at Trump's legal team for not being aggressive enough in countering the raid:
The Trump legal team did not file a motion of its own, nor did it join another motion arguing for the full release of the affidavit underlying the search warrant for Donald Trump's Palm Beach home.

Why not? Fox News's Laura Ingraham asked Trump attorney Christina Bobb Thursday night:

"We believed that Judicial Watch and some of the other parties actually had argued it quite well," Bobb responded, "and we believe it was very interesting and somewhat encouraging that you had parties from both sides of the aisle -- of course, liberal media outlets coupled with conservative watchdog groups really together on the same side.

"And so we were curious to see how that played out, of course, you know, reserving our rights to try something else in the future if we want to, but we really just chose to see how it will play out."

Bobb disagreed that the Trump team has now waived its right to dispute anticipated Justice Department redactions to the affidavit.
CNS did find its way back to being a Trump propagandist, of course. Craig Bannister declared in an Aug. 25 article:
Tea Party Patriots Action (TPPA) has filed a complaint against the judge who approved the warrant to raid former President Donald Trump's Mar-a-Lago home, seeking the magistrate's dismissal from the case and removal from the bench.

The complaint, filed with the Judicial Council of the Eleventh Circuit, accuses Florida-based Judge Bruce E. Reinhart of "unethical and prejudicial conduct" and of having a "conflict of interest and a pattern and history of hostility to President Trump."
An anonymously written Aug. 26 article seemed to complain that "The affidavit that the Biden Justice Department presented to a federal court in Florida in order to get a "warrant to search and seize" at former President Donald Trump's Mar-a-Lago home cites as part of the legal authority for this action an Executive Order issued by President Barack Obama." Another article that day by Bannister hyped a right-wing writer (whose ideology he did not identify) mocking redactions:
"Transparency is one of DOJ's and FBI's passions," Sean Davis, co-founder and CEO of "The Federalist" sarcastically tweeted Friday, after the release of a heavily-redacted copy of the affidavit used to justify a warrant to raid former President Donald Trump's Mar-a-Lago home in Florida.

In a series of tweets, Davis razzed the FBI and DOJ for its lack of transparency regarding its unprecedented raid of a former president's home.
Bannister made no mention of the fact that purloined classified documents are at the heart of the Mar-a-Lago search, meaning that it's absolutely prudent to redact certain information because, you know, it's classified.

Jones served up more uncritical whining in an Aug. 29 article from a Republican senator, Roy Blunt, complaining that he hadn't been tipped off to the search, though she did highlight how evasive Blunt was in refusing to directly answer the simple question of whether it was right for Trump to take classified documents that were not his. Then it was more right-wing fearmongering courtesy of Bannister:
The FBI raid of Mar-a-Lago wasn't just an attempt to get former President Donald Trump – it was also meant to frighten and intimidate the American people, Rep. Ronny Jackson (R-Texas) warned Tuesday.

"Here is just another example of 'The rules don't apply in this particular case, because it's Donald Trump,' Rep. Jackson said, calling the raid nothing more than a "fishing expedition" in an interview on Fox & Friends First.

"It should infuriate every single American and it should make us all scared, because this was done for two reasons," Jackson said. While the raid was intended to hurt Trump politically, it had an even more sinister purpose – to send a threatening message to all Americans:

[...]

"No one trusts the FBI or the DOJ anymore. I don't trust them any further than I can throw that entire building," Rep. Jackson said.
Since the vast majority of American have never stolen classified government documents, they likely have nothing to worry about from the FBI or DOJ.
An anonymously written Sept. 5 article hyped a pro-Trump judicial ruling:
Federal District Judge Aileen M. Cannon issued an order today requiring that a "special master" be appointed to review what the Justice Department seized from former President Donald Trump's Mar-a-Lago home when it was raided last month by the FBI.

In the order, the judge said that the FBI had seized "medical documents" from Mar-a-Lago.

[...]

The judge also said in the order that Trump faces "potential harm by way of improper disclosure of sensitive information to the public," and "risk of suffering injury from the Government's retention and potential use of privileged materials in the course of a process that, thus far, has been closed off to Plaintiff and that has raised at least some concerns as to its efficacy, even if inadvertently so."
Unlike with Reinhart, CNS did not mention that Cannon was appointed by Trump, which raised questions of bias regarding her pro-Trump rulings.
To sum up: CNS' reporting on the raid was entirely dominated by right-wing bias -- contradicting the boilerplate text in the money beg at the end of each article that purports to claim that CNS "covers the news as it should be, without fear or favor." Or maybe the massive right-wing bias is CNS' idea of covering the news "as it should be."
The latest from