Look! Over There! Something That's Not the Foley Scandal!
Topic: CNSNews.com
CNSNews.com has apparently gotten tired of writing about Mark Foley. Its Oct. 5 front page wants you to know that there is other news that makes Republicans look much better: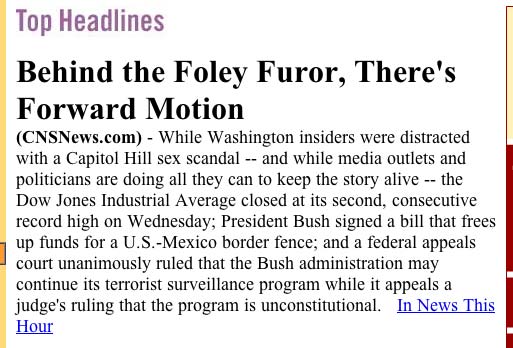 We suspect CNS wouldn't be feeling so much scandal fatigue -- or suggesting that the outrage over Foley was politically motivated -- if Foley was a Democrat.
Posted by Terry K. at 9:19 AM EDT
Updated: Thursday, October 5, 2006 2:31 PM EDT