The MRC's Double Standard on Political Donations
The Media Research Center doesn't like it when people's financial contributions to right-wing causes are exposed -- even though it regularly exposes the donations liberals (and not just George Soros) make to their favorite causes.
By Terry Krepel
Posted 11/2/2022
---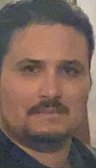 Joseph Vazquez
The Media Research Center's Abigail Streetman was outraged in a June 2021 post:
Here's a "coming out story" the media won't be hyping for Pride month. Scott Cawthon, creator of the popular video game franchise "Five Nights at Freddy's," (FNAF) has just come out as a Christian conservative after the left-wing cancel mob decided to look up his name on opensecrets.org. The famous video game designer has donated to several Republican candidates over the years, including Donald Trump and Mitch McConnell.

Cawthon has also donated to Tulsi Gabbard, but that is of little importance to the rage monsters who find enjoyment in attacking people who don't hold mainstream left-wing views. Members of his 'fanbase' have even said that Gabbard "is specifically targeting gay and transgender people with her policies."

A group of fans reportedly took to social media platforms after discovering the game designers' donation records to whine about how Cawthon was spending his well earned money. Cawthon has never openly expressed his political views, but that didn't stop wing nuts from coming after him. The entitled gamers were so upset that Cawthon and FNAF were trending on Twitter for multiple days in a row. How dare he donate his money to a cause that he supports!

[...]

The entrepreneur released his most popular game in 2014. His politics weren't an issue until somebody went looking for his political donations.
Curiously, Streetman airbrushed out the core issue regarding his donations: Five Nights at Freddy's has a large contingent of LGBTQ fans, and Cawthon's political donations went to right-wing politicians who have worked against the LGBTQ community. Instead, Streetman rushed to defend Cawthon without mentioning that highly relevant fact:
Thankfully, Cawthon has a backbone and he isn't planning on bending his knee to the left's fear tactics. In a Reddit post last week the designer took the time to type up a very thoughtful response to the crazies that are targeting him. He explained that he was debating whether he should even address the issue, "I'd like to think that the last seven years would have given me the benefit of the doubt in regards to how I try to treat people," he said.

[...]

"All of this explanation, I fear, is wasted, as people don't want to discuss with one another anymore; they want endless apologies and submission," Cawthon said. "People who are expecting those from me will get neither."

The lefties look even more like fools than usual for attempting to cancel someone who is as intelligent and caring as Cawthon is. There is no empathy coming from their side unless you fall in line with their way of thinking.
Kotaku's Ash Parrish summed up the controversy this way: While Cauthon may be "every bit the genuine and kind person people say he is," that doesn't excuse "the irreparable harm he's done to the people he purports to love." Parrish added: "So while Cawthon could be the loveliest person that walked God's earth, the fact that he willingly enabled, with thousands of dollars, the people directly responsible for making queer peoples' lives objectively worse undermines whatever his personal feelings are for his queer fans."
Two hours later, a post by Alexander Hall attacked Parrish for pointing out the anti-LGBTQ nature of the politicians to whom Cawthon donated, while also lamenting that Cawthon has now been "scared" away from the franchise he created. But Hall offered no actual rebuttal to Parrish, nor did he dispute any of the facts in the Kotaku post. Instead, he sighed that "Cawthon's contribution to gaming culture since 2014 is hard to overstate. He created a horror game series that went viral."
But let's go back to Streetman's lament that the problem started by "somebody went looking for his political donations" -- not, you know, that he indisputably made those donations. Since when is looking up political donations something that only a "left-wing cancel mob" does, and that you shouldn't be shamed for donating to a cause you support? Or that person's political donations shouldn't be made an issue by anyone "looking for" them?
Somebody tell that to the MRC, which has a running narrative of obsessing over the political donations of people who aren't right-wing. Streetman and Hall aren't about to call out fellow MRC employees for doing rooting through OpenSecrets the way Cawthon's critics did.
The MRC's Joseph Vazquez regularly attacks George Soros over the donations he makes to his favorite causes -- and that goes for other liberal billionaires as well. Vazquez wrote in a May 2021 post attacking one particular wealthy donor for not giving to right-wing causes:
It turns out that the left has no problem taking "dark money" when it benefits their own political ends.

The New York Times published an explosive report naming liberal Swiss billionaire Hansjörg Wyss as "one of the most important donors to left-leaning advocacy groups and an increasingly influential force among Democrats."

New tax filings showed that two of Wyss's organizations "donated $208 million from 2016 through early last year to three other nonprofit funds that doled out money to a wide array of groups that backed progressive causes and helped Democrats in their efforts to win the White House and control of Congress last year," according to The Times. Officials from Wyss's organizations reportedly worked on President Joe Biden's transition team or joined his administration.

Wyss's organizations have reportedly donated "tens of millions of dollars since 2016 to groups that opposed former President Donald J. Trump and promoted Democrats and their causes."
Vazquez tried to make an issue about Wyss' citizenship status -- only U.,S. citizens are allowed to donate directly to political campaigns but may give to advocacy groups. No evidence is offered that Wyss broke the law.
Vazquez went on to huff: "Wyss's organizations 'do not have to disclose many details about their finances,' so it isn't clear 'how they have used the money originating from Mr. Wyss's operation,' according to The Times. Wyss's organizations also don't have to disclose 'which donations are used for which projects,' The Times said." Vazquez has expressed no similar concerns about dark money in conservative politics.
Vazquez found a way to work the hated Soros into this conspiracy in a post eight days later:
A leftist "dark money" group funded with millions of dollars from both liberal billionaires George Soros and "foreign national" Hansjörg Wyss is attempting to make the atrocious and un-American H.R. 1 election overhaul bill a reality.

In addition, the group is also trying to sway lawmakers on " D.C. statehood" and the "Voting Rights Act Amendment."

Fox News reported yesterday that the leftist Sixteen Thirty Fund "has spent $1.3 million on internal lobbyists to push the reforms while dishing out $480,000 to outside firm Keefe Singiser Partners between 2019 and 2020, according to disclosures." In addition, " Maura Keefe, the former chief of staff for Democratic New Hampshire Sen. Jeanne Shaheen, heads up the shop." The Fund also "paid $100,000 to Kountoupes Denham Carr & Reid to advocate on democracy reform and election integrity, including H.R. 1," according to Fox News. Soros gave at least $16,568,483 to the Fund between 2016 and 2019. Wyss, who is of Swiss origins and has not disclosed publicly if he is even a U.S. citizen, gave a whopping $135 million to the Fund between 2016 and 2020.
Dark-money groups have been working to push Republican-backed laws across the U.S. that hinder voting rights, but Vazquez has said nothing about that.
Targeting James Murdoch
The MRC has been Heathering James Murdoch, son of Fox News mogul Rupert Murdoch, for a while because he became uncomfortable with with the family business. An April 2019 post by Clay Waters, for instance, complained that a New York Times article portrayed James as "the good son, an aggrieved centrist who wants nothing to do with Fox News' nasty far-right nationalism," and a September 2019 post by Tim Graham groused about a Times profile of James' wife purportedly designed to help her "dissent from the Fox News line on climate," further grousing that she gave political donations to non-conservatives. Graham went on to make a point of insisting in a January 2020 post it was "not new" information that "James Murdoch (and his wife) publicly split with his family on climate issues years ago, and now James has no role in the Fox News business. His brother Lachlan's in charge."
Then it was time for Vazquez to target Murdoch and is donations (even though the MRC loudly complains whenever corporate donations to Republicans are called out).A March 2021 post noted that "Kathryn Murdoch, the climate activist wife of former Fox News heir and fellow eco-activist James Murdoch" donated to a "commission led by radical liberals to fight "mis- and disinformation." But the attacks really ramped up in September and October 2021. A Sept. 14 post by Vazquez started attacking James directly:
News Corporation Executive Chairman Rupert Murdoch's estranged son and avowed climate activist James Murdoch used his Quadrivium Foundation to fund a leftist organization behind Google and Facebook's notorious 2020 election strategy.

The Media Research Center was informed by Facebook last year that it would be partnering with the radical left-wing organization Democracy Works to help formulate the online platform's 2020 election strategy. However, Big Tech giant Google was also working with "Democracy Works to make sure it's surfacing only true information — and not, Google engineering VP Cathy Edwards said, things like false claims of victory," according to Protocol.

[...]

Murdoch apparently had no problem throwing his political weight behind such an extremist organization with an explicit anti-American agenda.
The only "anti-American agenda" of Democracy Works cited by Vazquez was the the organization (accurately) noted that the country was "built on Black enslavement" and its desire to reckon with "the racism embedded in our way of life." He did not explain why any of this is "anti-American." Vazquez went on to complain:
Murdoch's involvement with a leftist group aiming to manipulate the 2020 election is revealing given his recent pontificating about disinformation. In a joint statement with his climate activist wife Kathryn, James decried "[s]preading disinformation — whether about the election, public health or climate change — has real world consequences." It now looks as though the Murdochs had no problem with a leftist organization controlling the flow of information on Facebook and Google.
Vazquez apparently has no problem with disinformation as long as it advances right-wing narratives and agendas. And he presumably has no problem with right-wingers like the folks who run Fox News -- and the MRC -- using their millions to influence the 2020 election. Does he not realize that's the kind of thing the MRC is paying him to do?
In a Sept. 22 post, Vazquez complained that "Climate activist James Murdoch gave at least $1 million to a group fighting to undermine state oversight of elections. That same group also backed Big Tech censorship against former President Donald Trump," adding:
Murdoch may have had political reasons for funding a group that was openly advocating for the ability of Big Tech to censor Trump. James and his wife Kathryn ;gave "$20 million to Biden's campaign, groups supporting him and opposing Trump, and organizations dedicated to disrupting online threats and extremism." An MRC study published in December found that Twitter in particular had censored Trump and his campaign 543 times since May 31, 2018. Biden and his campaign weren't censored at all.
The accurate way to report that statistic is that Trump and his campaign had violated Twitter rules and policies -- which Twitter, as a private business, is allowed to have -- 543 times while the Biden campaign didn't violate them at all. And a good part of that "censorship" was Twitter merely labeling Trump's false information as such while still retaining access to the false tweet itself.
On Sept. 29, Vazquez raged that "Murdoch has used his foundation to funnel more than $14 million to a leftist group that crusaded against America's so-called 'environmental racism,'" while taking another partisan shot at him and his wife: "The couple also represents the epitome of climate hypocrisy. James has shown particular interest in taking carbon-emitting flights on a corporate jet and the couple finances a climate fund run by the world's biggest investor in fossil fuels." That was followed by more shots:
It gets worse. The Australian Financial Review reported in July 2021 that the Murdochs were the "most prominent investors in a US$250 million ($335 million) fundraising round for BlackRock's new 'climate finance fund' targeting 'carbon-free infrastructure projects' in the developing world." Here's the glaring hypocrisy as reported by AFR: BlackRock has been tagged as "the world's largest investor in fossil fuels."

So the climate-obsessed Murdochs seem to have no problem being investors in "the world's largest investor in fossil fuels."
Is that hypocrisy on a par with whining about corporate political donations to Republicans being exposed while targeting donations from wealthy liberals? How about cheering a news report's release of tax information about George Soros while later attacking that same report for releasing the tax info of non-liberals? Vazquez didn't offer an answer to that.
The assaults continued in an Oct. 6 post that began by claiming "The ABC, CBS and NBC evening news shows ignored climate activist James Murdoch using his company to invest millions of dollars in leftist media this year that promote grotesque content."
That's a non sequitur, since Vazquez gave us no reason why Murdoch's donations to "leftist" media warrant are singularly important news events that trump things like, say, crime and genocide and natural disasters. One outlet that received Murdoch investment is Vice News, and Vazquez listed as part of its "grotesque" content a video that refused to hate transgender people as much as he apparently does:
The type of media that Vice News pushes is extremely abhorrent, which makes the Murdoch investment into its parent company all the more egregious.

Vice News released a grotesque video in 2018 promoting how "Trans Kids And Their Parents Are Deciding When To Start Medical Transition." The description for the pro-child abuse video was just as disgusting. It propagandized how"[a]s the debate continues over which bathroom transgender people should use, a more complex question is emerging about how early the medical transition begins for trans kids." It continued: "Families and doctors are rewriting the rules as they decide when and how to start medical intervention before transgender youth hit puberty."
Vazquez similarly hated on Brut, a French-based outlet that also received Murdoch money, for also refusing to spew hate at transgender people:
The Hollywood Reporter released a story June 29 that the estranged son of News Corporation Executive Chairman Rupert Murdoch was part of a whopping $75 million fundraising haul by the leftist digital media firm Brut. The French company, which reportedly makes "'socially conscious' news," posts leftist extremist videos that range from attempting to redefine language like the word "racism" to promoting the defunding of police. It even pushed the condemnation of the U.S. Constitution as racist and sexist.

[...]

Brut has been just as leftist. Brut America's documentary filmmaker Eléonore Hamelin released a documentary earlier this year headlined, "House of Grace: Meet the Trans Youth of Puerto Rico." Brut America's Twitter account promoted a bonkers quote in its tweet of the video: "'You can have facial hair, a mustache, a beard, and still be very feminine. You can be a hairy femme queen.'" In the video description, the video promoted a "a collective of trans and non-binary youth of color in Puerto Rico, that has built a safe haven from the scourge of anti-LGBTQ+ violence with art, mutual aid, and healing."

Catering to Murdoch's more climate-obsessed bona fides, Brut also released a video condemning America's "environmental racism."

Promoting sex transitions for children and whining about "environmental racism" seem to be content that Murdoch endorses, but this wasn't worth any coverage by the Big Three. Perhaps it's time the evening networks start giving his activism in leftist media the airtime it deserves.
Strangely, Vazquez does not demand that Fox News expose James Murdoch's "leftist media" investments. Wonder why that is.
Vazquez ranted about another Murdoch media investment in an Oct. 20 post:
Climate activist James Murdoch is set to make a multimillion-dollar investment in the Associated Press climate journalism as if AP didn't already have a big enough left-wing bias.

The Murdoch investment is going toward "the formation of a new climate reporting hub at the Associated Press," according to an Axios scoop. The hub will reportedly employ 20 journalists backed by multiple donors. This is a stunning development, given the leftist causes that Murdoch — the estranged son of News Corporation Executive Chairman Rupert Murdoch — currently funds.
Vazquez provided no evidence to back up his claim that the AP is "left-wing" beyond his claim that it "published a pro-Biden puff piece Oct. 15 headlined, 'White House targeting economic risks from climate change,'" but even then he can't be bothered to explain what, exactly, is explicitly "left-wing" about reporting on the White House's policy initiatives.
Instead, he whined some more about Murdoch's other donations. He claimed that "Murdoch has funded the anti-Trump group Defending Democracy Together," which "was at one point reported as the top "dark money" spender of the 2020 election cycle." Yet Vazquez has yet to express any similar concerns about dark money funding right-wing causes.
Vazquez tried to serve up a lame "non-conservative media ignored thing that advances right-wing narratives" gotcha in an Oct. 13 post:
CNN's cable shows have salivated at least seven times over climate activist James Murdoch's virtue-signaling against Fox News in the past year, all while ignoring any mention of an atrocious media scandal that nearly nuked his career.

News blew up in 2011 on how the now-defunct U.K. newspaper News of the World was set to publish its last issue following a massive phone-hacking scandal that occurred in the mid-2000s, which ultimately led to its demise. News Corporation Executive Chairman Rupert Murdoch's estranged son James was executive chairman for News International — then-parent company of News of the World — at the time. James Murdoch would later resign. The newspaper "presided over a large-scale policy of hacking cell phones and computers belonging to celebrities, politicians, and private citizens," according to the Carnegie Council for Ethics in International Affairs. The scandal even involved hacking the communications of Prince Harry.

But CNN has all but ignored the phone-hacking scandal while propping up Murdoch's attacks against Fox News. A Nexis search of CNN transcripts mentioning James Murdoch between September 30, 2020, and September 30, 2021, found that none of the CNN cable shows mentioned the phone-hacking scandal whenever they cited Murdoch's anti-Fox News stances.
But as ConWebWatch reported at the time, the MRC did its best to downplay the News of the World scandal in order to protect Fox News. When the scandal first broke, MRC executive Tim Graham dismissed a British paper that reported on it as "socialist" and NPR's reporting as suspect because of alleged ties to George Soros. When the scandal exploded later that year, the MRC spent days ignoring it, then tried to deflect from it.
First, it tried to play whataboutism by arguing that far lesser actions in the so-called "liberal media" were just as bad as hacking cell phones. Then, it insisted that the investigation into the scandal was being driven by "politics ... not rational detective work." Graham later got himself quoted by the Washington Post claiming that "It's blatantly obvious that this pile-on . . . is all about Murdoch and his perceived noxious effect on American politics and media."
From there, the MRC went into full protect-Fox News mode, defending Fox News' paltry, late-to-the-game coverage of the scandal -- it averaged three segments a day, actually not a lot for a 24-hour "news" channel -- even though Fox's then-Sunday morning media watch program explicitly stated it would not cover the story when it broke (though it eventually did).The MRC's "news" division, CNSNews.com, weighed in as well, complaining the scandal was being used to target Fox News, which "is pegged as a conservative news outlet" (perhaps because it is, in fact, a conservative news outlet?).
Rather than admit that his employer once labored to downplay the scandal he's now trying to exploit because it can be used to bash a new MRC enemy, Vazquez spent the rest of his post grumbling about "pro-James Murdoch fanboying" on CNN over him ceasing to be a rabid right-winger. But it's the MRC's job to protect Fox News at all costs -- even when it involves flip-flopping on a major story.
More donors attacked
Related articles on ConWebWatch:
The attacks on liberal donors have continued. A March 24 post by Gabriel Hays seemed to be encouraging violence against Amazon CEO Jeff Bezos' ex-wife for giving $275 million of her divorce settlement to Planned Parenthood "to fund baby murder," while of course providing no evidence any of the money, let alone all of it, will "murder" anyone. He didn't even bother to hide his hate: "Um, lady, donating almost $300 million to the place that slaughters innocent human beings and isn't 'helping' anyone. We'd rather you take your billions and live like a decadent queen. At least kids wouldn't necessarily die from that."

Jeffrey Clark complained in a May 25 post that "A leftist crypto billionaire is hinting at throwing a billion dollars, give or take, to keep former President Donald Trump from winning the 2024 presidential election." There was no praise of the guy for giving his money to a cause he supports. Clark returned to huff in a June 29 post under the headline "Big Tech Bias?":
The radical liberal billionaire who became infamous for backing a group that "spread disinformation during the 2017 Alabama special election for U.S. Senate" is throwing money behind so-called "mainstream" Democrats in an attempt to prevent Republicans from winning control of Congress.

LinkedIn co-founder Reid Hoffman is a longtime donor to the Democratic Party. He spent at least $3,835,509 to oppose former President Donald Trump's 2020 presidential re-election campaign and at least $678,703 to support then-presidential candidate Joseph Biden, according to Federal Election Commission (FEC) records. Hoffman already donated at least $500,000 to the Mainstream Democrats Political Action Committee (MDP) in February of this cycle, FEC records show. But the MDP made it clear that it has a special purpose: defeat Trump by supporting so-called "mainstream" Democrats. The MDP even declared war on "far-left organizations" that it claims have attempted a "hostile takeover" of the Democratic Party on its website.

Hoffman's six-figure donation in February made him one of the top contributors to the MDP this year, according to FEC records, and one of the most important players working behind the scenes of Democratic politics, as CNBC noted in a story Tuesday.

Hoffman and MDP are anything but moderate, however. Notorious leftist billionaire George Soros and Hoffman teamed up to tighten censorship and tackle so-called "disinformation" through an organization called "Good Information Inc.," in 2021. But the leftist bias of the site is clear: Fox News host Tucker Carlson and former White House chief strategist Steve Bannon feature prominently on the front page behind banners of "misinformation" and "disinformation."

Apparently, liberals don't perpetuate misinformation.
And Clark didn't prove that Carlson and Bannon aren't perpetuating it.
Michael Ippolito did pretty much the same thing to a Hollywood creator -- not unlike what it complained was done to Cawthon -- in a July 29 post:
It's not shocking to see Hollywood loonies shilling for their fellow lefties in power. But sometimes the extent of their support is a bit surprising. Take Family Guy creator Seth McFarlane (please).

According to Breitbart, Seth McFarlane is one of House Speaker Nancy Pelosi's biggest donors.

This is not the only recent donation McFarlane has handed out. FEC records also show he has given $365,000 in May to Democratic Grassroots Victory Fund, $2,900 again to Nancy Pelosi's re-election campaign in June, and $5,000 to the pro-LGBT Equality PAC.

McFarlane also used his Twitter to shill for Democratic politicians.
Neither Clark nor Ippolito fretted that they was criticizing how Hoffman and McFarlane were spending their hard-earned money on causes they support., and the certainly didn't reference the time they attacked a "left-wing mob" for doing the exact same thing they're doing to Hoffman and McFarlane.
Most of all, they didn't admit their own paychecks are highly dependent on right-wing moneybags like Rebekah Mercer, whom they would never criticize for wasting money and would undoubtedly praise for giving "hard-earned money" to a cause they support.
The latest from