Whipping Up A False Narrative
The Media Research Center repeatedly claimed that network news outlets reported that Border Patrol agents were "whipping" migrants -- despite offering no evidence whatsoever that this was the case.
By Terry Krepel
Posted 8/17/2022
---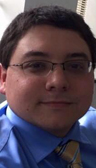 Nicholas Fondacaro
The Media Research Center's Nicholas Fondacaro hyperbolically ranted in a Sept. 20 post:
Parroting the Biden White House's use of "horrific" to describe the images coming out of Del Rio, Texas Monday, ABC and CBS drew viewers' attention to the crisis on the U.S.-Mexico border. But no, they weren't talking about the nearly 15,000 Haitian illegals living under the international bridge in squalid conditions. They were spreading misinformation and lies about Border Patrol agents purportedly using "whips" against the people trying to cross the river.
Actually, the liar here is Fondacaro. At no point does he quote anyone from ABC or CBS describing anyone from the Border Patrol using "whips." From later in his post:
There are alarming images from the Texas border tonight. The White House pressed on them today, calling the images 'horrific.' What were some Border Patrol agents doing," gawked ABC World News Tonight anchor David Muir, repeating his dubious question from his opening tease.

Downplaying how the Biden administration had been ignoring cries for help from Customs and Border Protection for months, ABC correspondent Kenneth Moton ignored statements made by CBP giving context to the images, equipment, and training their agents received:


Tonight, this new video of Haitian migrants at the southern border, the chaos and despair. Images showing Border Patrol agents on horseback as they try to stop them from crossing the river into the U.S. the White House seeking answers.

He followed up with a soundbite of Press Secretary Jen Psaki ignorantly spouting off. "I've also seen the video. I can't imagine what the scenario is where that would be appropriate," she said.

[...]

But the truth didn't matter to the CBS Evening News as they too spewed the lies. Correspondent Manuel Bojorquez even accused agents of targeting families and babies.

"A number of agents on horseback can be seen trying to keep migrates from crossing into the country while threatening them with what appears to be horses reins or ropes; including families like this one holding a baby when the agents get dangerously close," he claimed.

He also whined about "A massive show of force by Texas Troopers crating a barricade along the border to stop the thousands of mainly Haitian migrants from arriving in Del Rio, Texas."
Again: Fondacaro doesn't quote anyone declaring that the Border Patrol was using whips. That makes him a liar -- even as he accused others of telling "lies" he didn't actually identify. Yet so committed was Fondacaro to the false right-wing narrative that he spouted it again the following day:
For the second evening in a row Tuesday, ABC and CBS continued to peddle the debunked and malicious smear that mounted Border Patrol agents were "whipping" Haitian migrants that tried to cross into the United States illegally. While they either scoffed at or ignored the statements from knowledgeable sources explaining the training and basic horsemanship, NBC Nightly News again bucked the narrative and chose to talk about how violent some of the illegals were when they were being deported.

[T]he Department of Homeland Security is now launching an investigation into those disturbing images of some border agents on horseback, images the White House called 'horrific,'" announced sensationalist ABC anchor David Muir on World News Tonight.

Further into the segment, ABC correspondent Kenneth Moton lauded the ridiculous investigation and President Biden's ignorant comments:


MOTON: And tonight, amid questions over images, the white house called "horrific." DHS now launching an investigation into these images, showing Border Patrol agents on horses, confronting migrants as they enter Texas from Mexico. Tonight, President Biden reacting to those chaotic scenes.

BIDEN: We will get it under control.

"The union representing Border Patrol agents saying, that's their training," he scoffed at the facts. And as he wrapped his segment, Moton touted how DHS "right now, has agency monitors on the ground to make sure those policies are being followed."

Over on the CBS Evening News, anchor Norah O'Donnell didn't fear for the Del Rio community that was having their grocery stores cleaned out nor for the overworked and overwhelmed Border Patrol agents. "And there is growing concern about how the migrants are treated both in Mexico and the U.S." she lamented.

The network was also out to warp reality, ignoring the situation surrounding the need to bring in mounted units. Disregarding how Border Patrol needed to use horses because of the terrain and for potent crowd control, CBS correspondent Manuel Bojorquez suggested they just wanted to be cruel.

"The Department of Homeland Security is now investigating this incident where Border Patrol agents on horseback are seen intimidating Haitian migrants at the southern border," he reported.
Again, the reality warper is Fondacaro. despite accusing ABC and CBS of claiming the Border Patrol was "whipping" immigrants, he still didn't quote anyone actually saying that.
But Fondacaro wasn't done pushing his lie. He wrote in a Sept. 22 post: "Border Patrol was already stretched dangerously thin but on Wednesday, ABC's World News Tonight celebrated their job getting harder as multiple mounted agents were ordered to 'administrative duties' after the rabid left and liberal media smeared them with lies about using 'whips' on Haitian migrants." But nowhere in his post did he quote any ABC employee saying the word "whips."
Telling ridiculous and blatant lies is a Fondacaro staple -- but the MRC appears to be totally cool with one of his researchers spreading lies, since he still has a job there.
In his Sept. 22 podcast, MRC executive Tim Graham ranted about the "fake news" about alleged whipping, declaring that "ABC and CBS and CNN and MSNBC, they've all been guilty of a narrative that somehow whips have been handed out," crediting Fondacaro's false claims. Needless to say, the guy who rages against fact-checks of conservatives refused to fact-check his own subordinate's false claim -- it adheres to the MRC's anti-media narrative, and that's good enough.
Curtis Houck repeated the lie in a Nov. 17 post:
On Tuesday night, the liberal major broadcast networks ignored on an important update to the investigation on the fake whips story along the southern border as the Department of Homeland Security's inspector general declined to investigate claims that Border Patrol agents used whips in September against Haitians illegally crossing into the U.S., passing the probe onto its Office of Professional Responsibility.

Of course, NewsBusters readers may recall that, when such claims were leveled on the week of September 19, ABC, CBS, NBC, and a whole host of fellow liberal outlets eagerly claimed without evidence that border officials were engaged in racism by whipping Black people longing to seek the American Dream.

And just as they've done with the Steele dossier, the media are refusing to admit their mistake.
Despite the fact that they have been debunked, Houck went on to link to Fondacaro's discredited posts to bolster his own bogus argument:
Flashing back to September, these networks were eager to boast of these debunked claims as if they were fact.

On ABC, World News Tonight anchor David Muir boasted on September 20 that they were "alarming images" and correspondent Kenneth Moton dubbed it "chaos and despair." CBS correspondent Manuel Bojorquez was similarly unconcerned about facts that day, claiming U.S. officials were "threatening" illegal immigrants "with what appears to be horses reins or ropes." Predictably, Telemundo also joined in the misinformation campaign.

The next night, the same two networks were up to no good while ABC kept up the lie into September 22.
Yet again, Fondacaro never quoted anyone from CBS or ABC using the word "whips."
Houck concluded: "If the liberal media admitted their mistakes, perhaps more people would trust them." How ironic that Houck made that statement while spreading a lie he will never admit telling, let alone apologize for.
Months later, the MRC was still clinging to the lie. Kevin Tober spread it in an April 13 post:
After spending days beating a dead horse with their fake news coverage claiming Border Patrol agents were "whipping" Haitian migrants, the liberal broadcast networks ignored the news that the agents involved were all cleared of alleged wrongdoing.

Loyal NewsBusters readers may remember in September that ABC's World News Tonight take a victory lap after the agents were put on desk duty.

However, now that the agents are in the clear, all three networks ABC's World News Tonight, CBS Evening News, and NBC Nightly News were more interested in covering local weather reports, The Library of Congress adding new songs to their registry, and El Salvador using Bitcoin as their national currency.
Tober linked to one of Fondacaro's posts from September making the false allegation -- despite the fact that Fondacaro did not quote anyone at A BC, CBS or NBC directly accusing the Border Patrol of "whipping" the migrants. Nor did Fondacaro quote any ABC employee accusing the agents of "whipping" the migrants in what Tober called the "victory lap."
As usual, Tober lavished praise on a certain "news" outlet who did report on this story:
Despite the blackout from the networks, Fox News Channel's Special Report made sure their viewers weren't kept in the dark, with correspondent Lucas Tomlinson reporting how the network "has learned that officials have cleared the horse-mounted border patrol agencies of wrongdoing after they were accused of whipping migrants in September and placing them on probation."

After that quick report, anchor Bret Baier made sure to bring the subject back up during the "All-Star Panel." Talking to senior political analyst Brit Hume, Baier reminded viewers this incident happened in September 2021 and noted how "we are just getting to the back end of this investigation where the guys are not being punished; Brit, and remember how much coverage was given to that moment."

Hume, in response, tore into the Biden administration and the Democratic Party:
After quoting a rant from Hume -- whose right-wing bias he did not identify; nor did he quote Hume citing any network newscast describing what happened as "whipping" -- Tober concluded by huffing: "This is why Fox News is the most-watched cable news network, and nobody trusts the liberal media, they never admit their mistakes and instead cover them up." But should anyone trust Tober, Fondacaro and the rest of the MRC if they continually spread lies?
Similarly, an April 25 post by Scott Whitlock began with a lie:
All three broadcast networks in the fall of 2021 smeared border patrol agents as monsters who "whipped" illegal immigrants in "horrific," "alarming" video. The footage showed a small number of agents on horseback struggling to stop migrants from crossing the Rio Grande.
Again, the MRC never quoted the broadcast networks accusing Border Patrol agents of "whipping" migrants. Whitlock continued to mislead:
Back in the fall of 2021, ABC hammered the story for five days straight (From September 20th through the 24th) on Good Morning America and World News Tonight, smearing the agents for seven minutes and nine seconds. CBS Mornings and the CBS Evening News came in second with three minutes and 12 seconds and NBC pushed the now-false claims for three minutes and four seconds on Today and Nightly News.

With no evidence of malice, the networks uncritically assumed the worst. On the September 21, 2021 Today, co-host Hoda Kotb scolded, "But this morning, a new controversy: Shocking images of border agents appearing to whip migrants."

The September 23, 2021 CBS Mornings featured radical Democratic Congresswoman Maxine Waters, sliming the agents as racist: "We witnessed cowboys, with their reins again, whipping black people, Haitians, into the water."
Kotb's observation is factually correct: It did, in fact, look like Border Patrol agents were whipping migrants. And CBS merely quoting Waters is not the same as Whitlock's false claim that the network itself made the "whipping" claim.

Whitlock went on to praise Fox News for adhering to right-wing political narratives by hyping the clearing of the Border Patrol agents and whining that the Biden White House should apologize to them, when added: "It would also be nice if journalists would come out and apologize for smearing these border agents with accusations of racist whipping attacks. They highlighted the accusations, claims that have now fallen apart. They need to cover the story, even if it makes Joe Biden — and the press — look bad."

It would also be nice if Whitlock and the MRC stopped lying and apologized for their previous lies, but that's not what they do. Indeed, Curtis Houck perpetuated the lie in a July 11 post:
On Friday, the Department of Homeland Security (DHS) released a report through Customs and Border Patrol (CBP) that cleared the agents maligned and falsely accused of using horse reins as whips against illegal immigrants from Haiti trying to cross into the U.S. while also proposing punishment for using "poor judgement" and "vulgar" language.

But given that first part debunking the liberal media-led push to claim the illegals were whipped, the flagship morning and evening newscasts and ABC and NBC steered clear of this report and have yet to give it a second.

CBS Mornings and CBS Saturday Morning also ignored it, which left the CBS Evening News as the lone newscast to cover the findings for a measly 21 seconds (not including a nine-second tease). Even that, however, was tilted and chose not to exonerate the agents.
As expected, Houck cited no evidence to back up his claim that the networks accused the agents of "whipping" migrants -- because there isn't any. Instead, he sucked up to Fox News for pushing the narrative: "Over on the Fox News Channel's Special Report, the indefatigable Bill Melugin showed viewers that there are still a few great journalists left, giving one minute and 38 seconds to the report."
Nowhere in the excerpt that Houck reproduced did Melugin specifically cite any example of someone else claiming the agents "whipped" migrants, simply calling it a "false narrative." But then, as far as Houck is concerned, if a right-wing journalist is pushing right-wing narratives -- and, more importantly, doesn't step on the MRC's own false narrative -- he must be considered "great."
The latest from