The MRC's Flip-Flop On Biden's Employment Numbers
The Media Research Center will eagerly talk down the economy under President Biden in months with less-than-favorable employment numbers -- but it will stay mostly silent in the months when those numbers look good.
By Terry Krepel
Posted 4/13/2022
---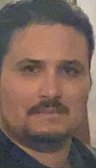 Joseph Vazquez
The Media Research Center loved to complain that the media was talking down the economy under President Trump -- but given the slightest opportunity, the has MRC gleefully bad-mouthed the economy under President Biden. One example of that is hying bad employment numbers under Biden while staying quiet about the good ones. It's a version of how the MRC's "news" operation, CNSNews.com, covers employment numbers differently depending on what party the president belongs to.

When the job growth numbers for April 2021 came in lower than expected, Joseph Vazquez rushed to blame Biden's economic policies (and not, you know, that people might be a little leery about returning to work with the coronavirus pandemic still not completely under control) in a May 7 post:
The Bureau of Labor Statistics released a devastating report on job growth in April. It completely destroyed the media hype about the jobs growth under President Joe Biden. Their glowing job predictions were off by at least 734,000 jobs. Perhaps as much as 1,734,000 jobs.

The Bureau of Labor Statistics (BLS) reported that the U.S. economy added an embarrassing 266,000 jobs in April, and the unemployment rate ticked up to 6.1 percent. Fox Business host Charles Payne summed up the atrocious figures perfectly: "Congratulations President Biden - you have achieved the progressive utopia. At least 7.4 million job openings but only 266,000 people got a job last month." Less than 4 percent of the approximate job openings were filled. The report came after multiple media outlets were heralding an expected April boom to the tune of — checks notes — 1 million jobs added.
On May 11, Vazquez gushed over Payne again -- he loves Payne despite the fact that Payne has been credibly accused of sexual harassment -- uncritically repeating Payne's attacks on unemployment benefits:
Fox Business host Charles Payne told the American people what many in the media wouldn't dare say: Giving people money to not work doesn't incentivize them to find a job.

Payne scorched the haphazard predictions by economists and the media that the U.S. economy would add 1 million new jobs in April. He called the predictions a massive "swing and a miss" during the May 7 edition of Making Money. The Bureau of Labor Statistics (BLS) clocked the increase in April at an embarrassing 266,000 jobs, and the unemployment rate ticked up to 6.1 percent. Payne lambasted how "the narrative this year is that America was going to go on this string of million job months as our jobs openings created a whole bunch of opportunity. And well, so far that's not happening." In Payne's estimation, "[S]omething is obviously terribly wrong."
Acutally, numerous studies have shown that unemployment benefits do not keep people from seeking work. But it's against MRC policy to tell the truth if that truth conflicts with a cherished right-wing narrative.
Mark Finkelstein sneered in a post the same day: "Joe Biden was all geared up to go out last week and boast about the one million jobs the economy had added in April. But then the actual numbers came out, and . . . psych! Only 266,000 new jobs, 73 percent fewer than Biden was planning to brag about!" He then complained that New York Times reporter Elizabeth Bumiller -- whom he called "PATHETIC" in the headline -- called the low number a "real fluke" and would likely be revised upward the next month, adding, "It's not unusual, in fact, for jobs reports to be revised. But Bumiller's reflexive suggestion that they were likely to be revised up was telling. Think she would have made the same suggestion if a Republican president had suffered such a disappointing jobs report?"
Scott Whitlock followed up in a May 13 post with the incredibly dumb headline "As Biden's Economy TANKS, CBS Makes Excuses for Wretched Job Numbers":
With terrible new jobs numbers and rising inflation, CBS This Morning on Thursday made excuses for the Joe Biden economy, trying to find reasons not to blame the Democratic President. Reporter Ed O'Keefe explained that 11 Republican governors are pulling out of a program that raised unemployment checks by $300 a week.

O'Keefe conceded, "It comes as most recent job numbers were surprisingly low, just 266,000 jobs were added in April despite eight million job openings economists predicted the country would get at least a million jobs."

[...]

But nothing in the segment – or the whole show on Thursday – about other economic factors, such as inflation.
Whitlock cited the biased and partisan right-wing National Review as evidence of allegedly surging inflation.
Vazquez huffed in a May 18 post that "A National Public Radio host tried to spin the atrocious April jobs report numbers by accusing GOP governors of pushing people to go back to work when jobs aren't available. Fact-check: Millions of jobs were available." he then cited scandal-ridden right-wing economist Stephen Moore to claim that "Perhaps giving people free money is actually a really bad method to stimulate the economy."
On May 21, Vazquez got mad that The Hill accurately pointed out what he and the MRC were doing:
The Hill used the old "Republicans have pounced" cliché to turn attention away from the disastrous effects President Joe Biden's agenda is having on the economy.

The liberal outlet May 20, whining that "Republicans have pounced on unexpectedly high inflation readings and a disappointing jobs report for April." The Hill whined that the GOP suggested the terrible economic data were "the products of an overzealous government response that could kneecap the economy." The tweet also happened to be the verbatim text from the second paragraph of The Hill reporter Niv Elis's pro-Biden spin story headlined: "Biden tries to navigate fits and starts of economic recovery."
At no point did Vazquez dispute the accuracy of the reporter pointing that right-wingers were using the jobs numbers to attack Biden; instead, he complained that Elis "characterized the terrible jobs numbers as 'the potential quirks of an economy reawakening from a pandemic-induced slumber.'" He also offered no evidence that The Hill is a "liberal outlet."
Meanwhile, the May employment numbers proved the those who pointed out the flukiness of April's numbers correct -- 559,000 jobs were created, and April's numbers were adjusted upward from 266,000 to 278,000. Vazquez, the MRC's main blogger on economic matters, has yet to devote a post to the much better May numbers -- presumably because there's nothing for him to pounce on.
Another month, another pouncing
Vazquez kicked off another round of hyping one bad month of employment numbers in an Oct. 8 post:
Here we go again! The ABC, CBS and NBC morning news shows protected President Joe Biden by censoring another horrible report released by the Bureau of Labor Statistics.

The BLS reported at 8:30 a.m. today that the U.S. economy added only 194,000 jobs in the month of September. The BLS figure completely dismantled predictions by economists surveyed by Refinitiv who were expecting a 500,000 increase. That means predictions were off by a whopping 306,000 jobs.

CATO Director of Tax Policy Studies Chris Edwards told the MRC in response to the BLS report that "[l]arge and small businesses are surely worried about the large tax increases planned by the Democrats in Washington."
Edwards is one of Vazquez's go-to right-wing economists when he needs a reliably biased, anti-Biden take on the economy.
Vazquez added: "News Nation Now, however, reported on the massive miss as a "major disappointment." Perhaps the Big Three morning news shows should take notes." He didn't mention that News Nation is run by former Fox News executive and Trump White House staffer Bill Shine, who was never known for being fair and balanced.
On Oct. 12, Vazquez bashed a New York Times reporter for offering context on the numbers that he didn't like:
New York Times senior economics correspondent Neil Irwin bent himself into a pretzel spinning the atrocious Bureau of Labor Statistics report showing the economy only added 194,000 jobs in September.

Following the release of the abysmal job growth report on Friday, Irwin had the nutty spin: "The New Jobs Numbers Are Pretty Good, Actually." Irwin had a much different reaction earlier on Twitter that undercut the gaslighting in his article. He tweeted immediately at 8:30 a.m. ET, after the Bureau of Labor Statistics (BLS) report dropped: "+194k on payrolls, a big miss. But unemployment rate way down to 4.8%." He tweeted one minute later (8:31 a.m.) in his instant coverage of the BLS data: "Debating how many 'o's should be added to the word 'oof' in this circumstance." He wrote in the lede paragraph of his article: "It's not as bad as it looks." That's an interesting way of characterizing the "Slowest [Job Growth] Pace of [the] Year."

Irwin celebrated that the economy was in a "steady expansion that is more rapid than other recent recoveries. It is being held back by supply constraints and, in September at least, the emergence of the Delta variant. But the direction is clear, consistent and positive." He falsely stated that the unemployment rate "fell for good reasons, not bad — the number of people unemployed dropped by a whopping 710,000 while the number of people working rose by a robust 526,000." The Wall Street Journal reported that "[m]any workers gave up the job search and exited from the labor force last month, the data showed." It continued: "The smaller pool of labor meant that despite the slowdown in hiring, the unemployment rate fell to 4.8% last month from 5.2% in August."
Vazquez never explained exactly why Irwin's statement that the unemployment rate "fell for good reasons" was "false," despite later asserting that "The unemployment rate did fall for 'bad' reasons, despite Irwin's gaslighting to the contrary."
Vazquez got an assist from MRC writer Curtis Houck, who touted how a reporter "twice called out the administration's absurd spin about the putrid jobs numbers" at a White House press briefing.
However, Vazquez failed to mention that the disappointing numbers blew a hole in one of his right-wing narratives: that unemployment benefits disincentivizes people from finding jobs. In addition to his citing it in his attack on April's numbers, he wrote a July post declaring that "A new poll blew apart the media's year-long gaslighting that extended unemployment benefits weren't discouraging work," which claimed to find that "benefits reduced the number of accepted job offers by an estimated 1.84 million over the course of the pandemic." Ignoring those numerous studies showing that unemployment benefits do not keep people from seeking work, he went on to rant that non-right-wing media outlets have "hoodwinked America on the effects of extended unemployment benefits" and "numerous left-wing outlets pounded the same gaslighting drum."
But pandemic-related unemployment benefits ended on Sept. 6, which theoretically meant -- if the right-wing lazy-grifter narrative was true -- that all those lazy people grifting off employment benefits would be forced into the workplace in September. But as the numbers showed, that didn't happen. Vazquez has been completely silent about that development. Instead, he gushed in an Oct. 19 post about how "The Wall Street Journal editorial board didn't hesitate to pin the labor shortage blame on the proper culprit: "Bidenomics," which included "pandemic enhanced unemployment benefits, which ended in early September" and "$300 monthly allowance per child, food stamps and rental assistance." Again, Vazquez didn't explain why the ending of pandemic benefits didn't create a surge of job-seekers.
The following month, Vazquez once again showed that good news for the country is bad news for the MRC if it happens when a Democrat is president. In October, not only did employment increase by 531,000 jobs, the numbers for September were revised from a increase of 194,000 to a 312,000 increase.
Vazquez censored this information from his readers. Instead, he wrote a Nov. 8 post attacking that same New York Times reporter again, insisting that the economy is "poor" and only fleetingly acknowledged the "decreasing unemployment rate" and then -- like his co-workers at CNSNwws.com do when the numbers are too good under a Democratic president -- hyped "the dismal labor force participation rate."
But the following month, Vazquez went back to his old tricks. When the employment numbers failed to meet expectations for November, he was quick to crank out a Dec. 3 post declaring that "the economy only added 210,000 jobs, 340,000 fewer than expected" and criticized CNN for reporting the projected numbers before the real ones came out. He also complained that CNN reported that many people are leaving jobs for better-paying ones, which in Vazquez's revisionism meant that "CNN still tried to twist itself into a pretzel to make it seem like the struggle to find workers was actually a good thing."
The pattern continues
When December's job numbers came in below expectations, Vazquez was quick to post a Jan. 7 item attacking CNN for allegedly spinning things:
CNN just can't catch a break in its crusade to spin President Joe Biden's atrocious economy in a way that benefits his image.

The Bureau of Labor Statistics released an awful jobs report showing that the economy only added a "dismal" 199,000 jobs against a 422,000 projection by economists. That's a miss of 223,000. The labor force participation rate remained stagnant from November at a low 61.9 percent. CNN scrambled to spin the news in it's write-up headlined, "Jobs disappoint in December, but unemployment falls to 3.9%." After conceding that the "fewest jobs added in any month of 2021" was a "major disappointment," CNN put asinine spin on the news: "Even so, 2021 will go down in history as a year of record-breaking jobs growth: America added 6.4 million jobs last year, the most since records started in 1939. Every single month brought jobs gains." Ironically, CNN included a graph in its article that undercut its entire argument. [Emphasis added.]

The graph tracked the trend of the recovery of the jobs market following the February 2020 freefall. However, the caption for the graphic read, "The United States lost a total of 22 million jobs in March and April of 2020. By December 2021, the number of jobs were 3.6 million shy of February 2020 levels." CNN is saying the quiet part out loud. No, the jobs market is not experiencing "growth" because it hasn't even fully recovered the jobs it lost in 2020. In fact, Biden's disastrous economic policies may be why the jobs market still hasn't been able to fully recover.
Vazquez's evidence that Biden's economic policies are "disastrous" and suppressing job growth is a less-than-biased editorial from the right-wing New York Post. Also, it is undeniably true that 6.4 million jobs were added last year -- not that Vazquez will concede that. Indeed, on Jan. 17 Vazquez found someone to push the right-wing media's preferred narrative that those jobs somehow don't count because they weren't additions to pre-COVID Trump-era numbers:
A top economist at the ADP Research Institute slapped down the asinine leftist narrative that the United States is experiencing explosive jobs growth. ADP Chief Economist joined CNBC Squawk Box following the shocking news Jan.12 that inflation had spiked a whopping 7 percent year-over-year in December, the highest level since 1982.

After noting that real wage earnings, "which are negative," Richardson said whatever wage increases the media has been propping up as a bellwether for a peachy economy was driven by "labor shortages." Richardson then dropped the hammer: "The economy — and this is an important point — hasn't added one single job from the 2019 high watermark. Not one. All the jobs that we have seen gained are recovered jobs that were lost." She continued: "We are not yet producing new jobs. In fact, we're still about nearly four million jobs short. So these wage gains are coming on top of a shrinking workforce."

So much for CNN's recent whitewash of poor December jobs numbers. "Even so, 2021 will go down in history as a year of record-breaking jobs growth: America added 6.4 million jobs last year, the most since records started in 1939. Every single month brought jobs gains," CNN wrote earlier this month. Yikes. [Emphasis added.]
Vazquez curiously didn't mention who was president in 1982 when inflation was so high.
Needless to say, when a whopping 467,000 jobs were added in January, Vazquez followed his established pattern and stayed silent -- it's against MRC policy to say anything nice about a Democrat if doing so doesn't advance right-wing talking points. It took a few days for Vazquez to figure something to attack, and he found it for a Feb. 9 post:
The Wall Street Journal Editorial Board threw a big wrench into the media machine celebrating President Joe Biden's so-called win on the better-than-expected January jobs report.

The Bureau of Labor Statistics published a Feb. 4 report showing the economy added 467,000 jobs, which blew past estimates. The media swallowed the news whole. CNBC's headline was: "Payrolls show surprisingly powerful gain of 467,000 in January despite omicron surge."

ABC News salivated: "US economy defies omicron and adds 467,000 jobs in January." But The Journal had a surprisingly different take, and it was an eye-opener: "Who knows what to make of Friday's report on January jobs? The employer survey showed a blowout of 467,000 net new jobs for the month, but the numbers were skewed by major Labor Department revisions for the U.S. population and civilian employment." [Emphasis added.]

Here was The Journal's bombshell conclusion: "Without those changes, the jobs number would have declined." It continued: "Add the complexities of adjusting for winter weather and Covid's Omicron variant, and no one should make too much of this one monthly report." [Emphasis added.]

Of course, none of the ABC, CBS and NBC evening news shows thought The Journal's narrative-shattering context was worth mentioning when they touted the jobs numbers on their Feb. 4 evening broadcasts.
Actually, the only person swallowing things whole is Vazquez. The Journal editorial in which those assertions were made provided no evidence to back up the claim. In the absence of such evidence, that makes this an opinion, not fact.
Meanwhile, MRC colleague Kathleen Krumhansl was playing whataboutism to distract from those numbers. in a Feb. 9 post, she grumbled that in a Univision report on the January numbers, "not a word was said about how many of the new "over 460,000 jobs" were actually for Hispanics- their actual audience." Then it was Trump whataboutism time:
Let's take a look back to the Trump jobs miracle. As MRC Latino noted in 2018, the lowest ever Hispanic unemployment rate was IGNORED by the Spanish-speaking media. Never mind that at the moment, the 4.6% unemployment rate among Hispanic in the United States had reached its lowest level in the 45 years since the agency first started keeping records on the statistic, back in 1973.

One would think that such a historic achievement would be heralded over the nation's leading Spanish-language television news programs, but that was not the case despite Hispanic unemployment dropping to around 3 percent, with a booming economy and record numbers of Hispanics entering the workforce. In fact, Latino-interest media didn't focus on a Trump jobs report until the Covid-induced employment collapse of April 2020.
The MRC just can't let Trump go, it seems.
Meanwhile, the numbers showed that in February, the economy added a whopping 678,000 jobs. The MRC was completely silent about that -- it didn't even try to debunk the number. It gave the 431,000 jobs added in March the same silent treatment. Thanks for demonstrating that needless, egregious bias, boys.
The latest from