When The MRC's Right-Wing Narratives Fail
The Media Research Center had to abandon a few right-wing narratives when even it had to concede (not to its readers, of course) that they weren't true or got overtaken by reality.
By Terry Krepel
Posted 12/2/2021
---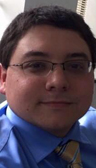 Nicholas Fondacaro
The Media Research Center is all about creating narratives and very little about "media research." But sometimes those narratives don't turn out for the benefit of Republicans -- and, thus, the MRC. So it abandons them without explanation or even an admission that the story either wasn't true or simply not politically advantageous.

The most notorious example of this, of course, occurred a few weeks before the 2016 election, when the MRC so aggressively latched onto a story promoted by Fox News anchor Bret Baier citing anonymous sources claiming that Hillary Clinton's indictment was imminent that MRC chief Brent Bozell declared that "We will report developments on this continuing cover-up every hour from here on out" -- but none of those hourly developments were devoted to mentioning the fact that Baier retracted the claim shortly afterwards. To this day, the MRC has refused to admit to readers that the story was false.

Let's take a look at some of the narratives the MRC tested out in 2021 then quickly adjusted or abandoned when they were overtaken by reality.
Texas winter storm
The MRC was quick to rush to the defense of Texas after an unusual winter storm wreaked havoc on the state's power grid. Nicholas Fondacaro huffed in a Feb. 16 post:
Parts of Texas were in a dangerous situation Tuesday as back-to-back freezing weather systems left the Lone Star state with rolling blackouts as the power grid struggled to heat homes. But while the broadcast networks gawked at their plight, one even blaming it on a lack of federal control, they failed to tell viewers the truth: so-called green energy systems such as wind turbines were freezing over, preventing them from generating the much-needed power.
But Fondacaro was peddling his own (unsurprising) lie of omission: the reason the wind turbines froze over is because they weren't properly winterized. It's not, as Fondacaro would link you to think, an issue solely of wind turbines that operate just fine in colder climates; all forms of power generation, not just wind, were affected by the cold.
In a Feb. 18 post, Alex Christy complained that the media has pointed out why Fondacaro's argument was bogus, then tried to pivot toward a new defense:
MSNBC Live host Stephanie Ruhle asked correspondent Morgan Chesky the question that was on a lot of people's minds Wednesday morning: "why is this power grid failing so badly" in Texas? According to both of them, it's because Texas' conservative energy policies led to companies putting profits over people, which resulted in the failure to properly winterize equipment.

According to Chesky, the attempts to blame wind turbines that have stopped working in the low temperatures are misguided because, "that only makes up a small portion of the massive sources of energy that Texas has at its disposal."

Chesky, instead pointed to the "natural gas pipelines that froze up because they're being built without any insulation. And we saw a nuclear plant that provides energy have to temporarily shut down due to a safeguard caused by the cold."

At this point it would have been useful for Chesky to point out that Texas has not only seen very cold weather, but has shattered temperature records that are in some cases well over 100 years old.
That's quite a shift from blaming wind turbines to declaring it an act of God that nobody could have prepared for (except, you know, by winterizing their power generation equipment).
This was followed by Tierin-Rose Mandelberg complaining:
Earlier this week wintry storms hit the southern part of the United States and so far, more than 20 people have died and 4.1 million people are left without power. This storm is a natural occurrence and everyone knows that ... except everybody's favorite pagan Bette Midler who thinks it's some sort of retribution from God.

Apparently Midler is so close to God she knows exactly who's on His naughty and nice list. According to her, since Sens. Ted Cruz and John Cornyn (R-TX) have not accepted Joe Biden's win, God wanted to punish the state they represent, Texas.

[...]

It's disconcerting that this type of behavior is common among leftists. The storm that hit Texas had nothing to do with politics or mother gaia. But, Tinseltown village idiots love jabbing the right however they can … even if it means telling conservative Texans they deserve to freeze in an ice storm.
Mandelberg seems so unhappy that it can't blame liberals for the storm, so she has to go to the celebrity-bashing well (and the MRC, for some reason, loves to obsess over Midler).
The MRC finally landed on an argument it could live with (if an ancient one), as detailed in a Feb. 22 post by Kyle Drennen: "Over the weekend, NBC's Today shows on both Saturday and Sunday eagerly tried to exploit the deadly winter weather in Texas to push the Biden administration's radical climate change agenda. ... The leftist media are never shy about using a crisis to help Democrats force through their agenda." As if attacking non-conservative media outlets for pushing an "agenda" isn't also pushing an agenda.
And that's really all the MRC did. When the Texas storm's aftermath is so severe that even a right-wing apparatchik like the MRC wouldn't come to the defense of a solidly Republican state -- as it became clear that state power officials ignored warnings about generation facilities vulnerable to cold weather and deregulation caused massive price spikes for electric power -- you know things in Texas are bad.
Fauci emails
Nicholas Fondacaro wrote in a June 2 post under the desperate headline "Nets CENSOR Scandalous Fauci E-Mails Showing What He Really Knew":
Thanks to the use of the Freedom of Information Act, the American people gained access this week to thousands of Dr. Anthony Fauci's e-mails and revelations that he knew the National Institutes of Health may have funded gain-of-function research for coronaviruses, that COVID-19 may have come from a lab, and that masks didn't work. And in an attempt to cover up the truth, ABC's World News Tonight and the CBS Evening News ignored the scandal completely.

But for NBC's part, Nightly News featured fill-in anchor Kate Snow picking the more benign topic of probing the origin of the virus and weakly asking Fauci to defend the government.
Fondacaro cited "the reporting of Jerry Dunleavy at the Washington Examiner" -- a biased right-wing reporter for a biased right-wing outlet. By the MRC's own theory of biased reporting, he shouldn't be trusted. A more objective source found nothing too earth-shattering in Fauci's emails.
Houck tried to pile on in a non-Jen Psaki-releated post the next day:
On Wednesday night, NewsNation fill-in host and former Fox News correspondent Leland Vittert did what few national news outlets have done in subjecting the NIH's Dr. Tony Fauci to a challenging interview. In this case, he focused on this week's dump of thousands of Fauci e-mails from the early days of the coronavirus pandemic that showed a woeful lack of judgement, distrust of masks, and an almost blind trust in communist China.

As has been the case whenever he's been challenged, Fauci reacted with a combination of anger, annoyance, dismissal, and disgust. Unfortunately for him, it stood in stark contrast to softball interviews hours earlier with MSNBC's Nicolle Wallace and NBC's Kate Snow.
Of course, the MRC has designated Fauci to be an enemy of the people because he refused to be a Trump sycophant, so it's Houck's job to portray him as filled with "anger, annoyance, dismissal, and disgust." While Houck did acknowledge that Vittert used to work for Fox News -- a red flag for bias -- he also refused to acknowledge the right-leaning bias of NewsNation, which is being run by former Fox News executive (and short-lived Trump White House communications director) Bill Shine.
Kristine Marsh got mad on June 4 when the hosts of "The View" accurately pointed out what the right is trying to do to Fauci:
Dr. Anthony Fauci is under renewed scrutiny after a Freedom of Information Act released thousands of his emails from the early days of the pandemic, raising questions about Fauci's cozy relationship with China and conflicting messaging on masks, among other controversies. But Fauci's friends at The View refused to criticize the public figure, and attacked Republicans, instead.

[...]

Friday co-host Ana Navarro also dismissed any criticism as a "distraction."

"I think Republicans have chosen Fauci to be the target of their ire and to be a distraction," she sneered before defending the doctor as being under a lot of stress: "Some of these emails are from last year when Fauci was drinking out of a water hose. He was drinking out of a fire hydrant. Understand, He was in the midst of dealing with the virus."
Marsh did not dispute that Republicans were targeting Fauci for political reasons.
Kyle Drennen got even more perturbed when it was accurately pointed out that right-wing media were taking Fauci's emails out of context:
While NBC's Today show on Friday finally discovered the controversy swirling around Dr. Anthony Fauci's emails from the early days of the pandemic in which he and his colleagues dismissed the possibility of COVID-19 leaking from a Wuhan lab in China, the broadcast touted his defense that the exchanges were "ripe for being taken out of context." The network worried that Fauci was "under fire from conservatives" as a result.

Watching the tease at the top of the show, viewers might have expected a report hammering Fauci, as co-host Savannah Guthrie proclaimed: "Under Fire. Dr. Anthony Fauci facing new scrutiny as his e-mails from the early days of the pandemic go public. What they reveal about his handling of the investigation into the origins of the virus, and how he and the White House are responding."

However, minutes later, senior Washington correspondent Hallie Jackson made it clear the network coverage would run defense for the doctor: "The nation's top infectious diseases doctor now facing fire from some Republicans and defending the broader context of those e-mails, newly released, from more than a year ago. Fauci says these messages are ripe for being taken out of context..." Notice that he was exclusively "facing fire from some Republicans," suggesting the criticism was just politically motivated.
Drennen did not provide any evidence that criticism of Fauci's emails was not politically motivated.
On the June 4 NewsBusters podcast, guest co-host Fondacaro rehashed the MRC posts and insisted that the emails are "completely in context."
And then ... not much afterward. The MRC pretty much dropped the story, perhaps finally realizing there was no there there, save for a June 9 post by Alexander Hall attacking his emails to "disgraced medical official Dr. Anthony Fauci." But even that ludicrous description of Fauci couldn't reignite the story. Another post by Hall that same day whined that "Instagram reportedly censored a comical satire article claiming Dr. Anthony Fauci wants Americans to cover their eyes with masks, so they can't read his exposed emails" didn't help either.
Lame attack on Harris
Scott Whitlock tried his best to sell a hit piece on Kamala Harris in a July 1 post:
During the entire Trump administration we saw journalists leap on any anonymous leak or gossip about infighting inside the administration. Yet, when Politico on Wednesday unleashed a damning 2200 word expose on Kamala Harris and the alleged toxic, "abusive" environment inside the Vice President's office, ABC, CBS and NBC on Wednesday night and Thursday morning censored the claim that working for the VP is a "place where people feel treated like s---."

Despite a total of 90 minutes on the evening newscasts and six hours combined on ABC's Good Morning America, CBS This Morning and NBC's Today, the networks had no interest. It's not as though there wasn't time.

Here's some of the fluff coverage that DID make it: CBS devoted five minutes of air time to a popular podcast. GMA showcased the best protection against bug bites and NBC's Today spent almost seven minutes previewing holiday travel options for the Fourth of July.

The Politico piece, written by Christopher Cadelago, Daniel Lippman and Eugene Daniels contained much of the same anonymous quotes that reporters loved during the Trump Era. This nameless individual complained about "feeling like shit."

[...]

The Politico writers gossiped, "Harris' team is experiencing low morale, porous lines of communication and diminished trust among aides and senior officials." They touted the "22 current and former vice presidential aides" who talked for the story. Yet, unlike with Republican political leaders, this story has so far drawn no interest from fellow reporters.

[...]

The corrupt politicians posing as journalists at ABC, CBS and NBC are doing their best to bury the dysfunction, incompetence and unhappiness swirling around the Vice President.
Related articles on ConWebWatch:
Funny how Whitlock touted the Politico piece as "gossip," despite having dismissed people writing about the inner workings of the Trump administration as gossip-mongers. And by his own rule, the Politico story was unworthy of attention by Whitlock and the MRC because the sources were anonymous -- none of those "22 current and former vice presidential aides" spoke on the record. But then, the MRC has always been hypocritical about anonymous sources -- they're not credible when criticizing a Republican but utterly unimpeachable when criticizing a Democrat.

Whitlock's biggest problem, however, is that, again, there's really no there there. As Mediaite's Tommy Christopher noted in citing observers who read the Politico piece, the harshest accusations come down to Harris being hard to get access to -- as if limited access to a vice president is unexpected or even a bad thing -- and that some staffers were not in the loop on one particular trip by Harris -- again, not that big of a deal.

Nevertheless, the MRC thought it had a winner here. Another post the same day by Kristine Marsh complained that the hosts of "The View" accurately noted how small a story it actually was:
While journalists ignored the brutal expose, The View co-hosts on Thursday leapt to Kamala Harris's defense, after current and former aides complained about an abusive workplace to Politico.

Despite cheering on the "whistleblowers" in the Trump White House, the liberal hosts completely trashed the anonymous complaints from twenty two of Harris's current and former staff saying things like they felt they were "treated like s---."

Moderator Whoopi Goldberg repeatedly downplayed the report as petty complaints. She asked co-host Sunny Hostin, "Is it possible that this is the -- the functioning of politics or is it just, you know, come on and get with the program young folks? Is it me being an old lady going, 'get off my lawn?'"

[...]

Meghan McCain agreed with Hostin that there was probably some "gender bias." She brutally mocked whoever the anonymous leakers were for "running to Politico like a little bitch." At least McCain is consistent in her hatred for leakers in both Republican and Democrat administrations, unlike her co-hosts.

Spurred on by the common consensus, Goldberg got more bold in mocking the anonymous staffers. She asked Joy Behar, "So Joy, is it time for us to say, 'hey, grow a pair?'"

As you might expect, Behar had the most ridiculous response to the expose. She suggested it was a set up from the right-wing, who apparently attack Harris way more than they attack Biden because the president "looks like their base." Clearly she doesn't read conservative media outlets very often.
Marsh didn't mention the MRC's double standard on anonymous sources.
This story even led to even more man-crushing from Curtis Houck on his favorite Fox News reporter. He used a a July 2 post to gush that "Fox's Peter Doocy came prepared Friday afternoon" to tout "negative stories about Vice President Kamala Harris's staff" at Jen Psaki's White House press briefing:
Rewind to the beginning of Doocy's spot and he led off with a series of stories in establishment, liberal media publications about the reportedly disorganized, haphazard, and toxic work environment associated with the Vice President.

Psaki, who worked at CNN prior to joining the Biden team, refused to engage because "I try not to speak to or engage on anonymous reports or anonymous sources" as Harris "has a challenging job, a hard job, and she has a great supportive team of people around her."
Houck just hates it when Psaki won't engage with an obviously hostile Doocy. And he offered no evidence to back up his claim that Politico is a "liberal media publication."
And that was the end of the MRC trying to exploit that story, as we could find no other reference to it. Apparently, it finally realized how lame it actually was.
Fox News border drone
Nicholas Fondacaro was quick to go conspiratorial in a Sept. 16 post:
In an apparent attempt to cover up the border crisis, the Biden administration has shut down Fox News's ability to fly their drone over the U.S.-Mexico border to report on the border crisis, which swelled in August and again in the last 24-hours.

On Thursday's Special Report, national correspondent Bill Melugin showed the over 9,000-person crowd of illegals under the international bridge. But on Tucker Carlson Tonight, two hours later, he was forced to report that the FAA had issued a temporary flight restriction or TFR over the entire area.

[...]

While on with Carlson, he broke the news that the FAA was shutting them down. "What does that mean? It means our drone can no longer fly and show those images," he said. "It is a two-week TFR, and according to the FAA, it is for special security reasons. We've reached out to the FAA to get a little clarification on what the heck that means."

Noting that the "timing on this, the location, a little bit curious," Melugin explained that they've been there almost "seven months now" and there's "never been an issue" with them flying the drone. "All of a sudden, the last 24-hours, we start showing images at this bridge and a TFR goes up, we can no longer fly. When we can update from the FAA we will be sure to let you know."
Because he is a dishonest right-wing hack who is effectively moonlights as a Fox News PR person, Fondacaro offered no actual evidence that the ban was designed to specifically retaliate against Fox News. He waited until nearly the end of his piece before mentioning that the FAA had responded to all the right-wing conspiracy-mongering by issuing a statement that everyone's drones -- not just those from Fox News -- were grounded because they were interfering with law enforcement and that the "media is able to call the FAA to make requests to operate in the area." Fondacaro sneered in response: "Now, given that the FAA says that the media can make a request for flight clearance, we have to wait and see if Fox News gets granted that access."
Because, actually, the entirety of the MRC is effectively the PR division of Fox News, Tim Graham devoted his Sept. 17 podcast to trying to advance the nonexistent conspiracy theory, summarized in the post promoting it as "Team Biden trying to shut down the Fox News camera exposing their maladministration of the border." Graham went on to rant: "It is one of those things where you say, hmmm, I think we can all imagine if we flip the script on this how this would be handled," playing imaginary whataboutism speculating how a Trump administration would be treated had it done something similar.
Meanwhile, outside the MRC's bubble of manufactured grievance, Fox News followed procedure, applied for flight clearance and was granted it the same day Graham went on a tirade about it. The MRC never mentioned it again -- so it's yet another situation where the MRC hyped something that turned out not to have the partisan legs it hoped so it just went silent without bothering to tell readers that the situation essentially resolved itself.
The latest from