WorldNetDaily columnist Michael Brown's main mission during the Trump years was to convince his fellow right-wing evengelicals to ignore President Trump's amorality and get behind because he was delivering on right-wing agenda items.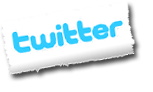 The Media Research Center spent part of the 2020 election lashing out at its conservative allies who failed to be as reflexively and uncritically pro-Trump as it has been.
It's awards season, so it's time to honor, as it were, the worst ConWeb reporting and craziest ConWeb opinions of the year.
As the presidential election neared, the Media Research Center became even more of a loyal Trump defender and Biden attacker.
The Media Research Center was such a devoted Trump apologist and promoter, it may as well have been on the payroll.