In addition to loathing transgender people in general, The Media Research Center loves to lash out at specific people -- like Rachel Levine and Dwyane Wade's child -- who have offended it by committing the offense of existing as transgender in public.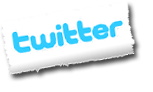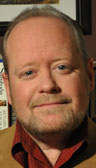 After helping Ron DeSantis win another term as Florida governor, the Media Research Center is now trying to pave the way for his presidential ambitions.
WorldNetDaily columnist Wayne Allyn Root just can't stop spreading false and misleading claims about the safety of COVID vaccines -- even creating a rigged lie detector test to spread them.
The Media Research Center was happy to have Peter Doocy to fluff again, and it praised a reporter for an obscure African website for throwing temper tantrums in the White House briefing room.
The Media Research Center touted hearings spearheaded by House Republicans based on the "Twitter files" Elon Musk released -- but largely ignored inconvenient facts that showed how the hearings didn't go well for right-wing narratives.