Media Research Center writer Curtis Houck loves to help biased Fox News reporter Doocy push right-wing talking points in White House press briefings. PLUS: Houck once again covers for Doocy by burying the stupid question he asked President Biden.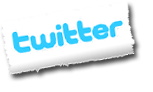 CNSNews.com put its summer interns to work by having them ask biased gotcha questions to members of Congress. Not exactly journalism, but they'll get a few nice clips out of it.
The Media Research Center doesn't understand how bad it looks to defend lying or misinforming about coronavirus and its vaccines because it's somehow "free speech."
WorldNetDaily editor Joseph Farah put out a lot of bluster and conspiracy theories to cajole readers into keeping his company alive -- though he had to stealthily extend his self-imposed deadline a couple weeks in order to (barely) meet his goal.
Media Research Center writer Curtis Houck can't handle it when White House press secretary Psaki doesn't face hatred in media interviews -- or that Fox News reporter Doocy's right-wing bias gets called out.