The Media Research Center regularly hurled the anti-Semitic "puppetmaster" slur at the (Jewish) former CNN chief -- then childishly gloated when a personal scandal cost him his job, despite having given Roger Ailes a pass for his behavior.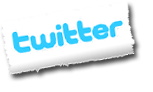 The Media Research Center spent the summer raging against the House committee hearings on the events leading up to the Capitol riot and parroting right-wing talking points, attacks and distractions.
This summer, CNSNews.com had its interns put fake news and right-wing narratives ahead of practicing actual journalism and their usual job of pestering members of Congress with biased gotcha questions.
The Media Research Center is keeping up its nasty narrative of new White House press secretary Karine Jean-Pierre as an incompetent diversity hire (and, of course, continuing to fluff Peter Doocy).
The Media Research Center's sports bloggers fretted that Russian athletes were being treated shabbily after Russia's invasion of Ukraine -- but it loves that WNBA star Brittney Griner is rotting in a Russian prison on trumped-up drug charges.