It's awards season, so it's time to honor, as it were, the worst ConWeb reporting and craziest ConWeb opinions of the year.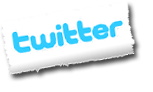 The Media Research Center finds even more right-wing extremists to try and mainstream into conservative "victims" of "censorship" by "big tech" -- all while hiding their extremism.
Because the Media Research Center can't handle criticism, it predictably lashed out at a group that exposed how it spread misinformation about climate change.
For the past year, the Media Research Center has been promoting the fiction that Donald Trump was banned from social media because he called for "peace" after the Jan. 6 riot (which he helped to incite). It's also denying that what happened that day was an "insurrection."
Wayne Allyn Root worked his way down the right-wing media food chain to end up at WorldNetDaily, which has shown itself to be quite tolerant of his factually deficient fearmongering about COVID vaccines.