The Media Research Center spent much of the past TV season being angry that TV police shows tried to reflect reality by tackling the thorny issues of racial justice and police brutality in the wake of George Floyd's death.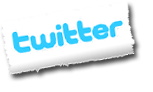 Joel Hirschhorn uses his WorldNetDaily platform to lobby for dubious coronavirus treatments and to carry out a bizarre vendetta against Anthony Fauci.
Media Research Center writer Curtis Houck spent the month of March sticking to his template: trashing White House press secretary Jen Psaki while cheering Fox News' Peter Doocy and other hostile right-wing reporters.
CNSNews.com has switched from downplaying coronavirus deaths under Trump to playing mask gotcha with the Biden administration.
The Obamas are having financial and professional success after leaving the Oval Office, and Tim Graham and the rest of the Media Research Center simply can't deal with it.