Just like its "news" division did, the Media Research Center portrayed Rep. Marjorie Taylor Greene as an innocent victim of "censorship" by social media while censoring the extreme views and offensive acts that got her in trouble.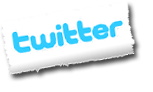 CNSNews.com is going all in on anti-Biden bias by promoting right-wing attacks on his nominees to Cabinet posts.
The Media Research Center dismissed Lead Stories as "liberal" because it fact-checks conservatives -- but it loves Just Facts because it reinforces the MRC's right-wing political narratives. Plus: The MRC finds a "media technology group" that serves as its echo chamber.
Facing lawsuit threats from voting-tech companies, Newsmax has had to walk back the pro-Trump conspiracy-mongering it had done since the election pushing bogus claims of election fraud.
The fact that President Trump has been out of office for months (and left in disgrace after the Capitol riot) isn't keeping the Media Research Center from continuing to defend him and his wife's record in office.