The Media Research Center keeps pushing the narrative that President Biden is to blame for high gas prices -- but it never names a specific Biden policy it can directly attribute to the price jumps.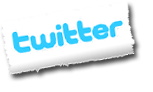 When the Washington Post's Taylor Lorenz exposed the person behind the anti-LGBT Libs of TikTok Twitter account, the Media Research Center not only lashed out at Lorenz for telling the truth, it defended the hateful woman behind the account.
Gabriel Hays' years of spewing anti-LGBT hate from his perch at the Media Research Center earned him a new job doing pretty much the same thing for Fox News.
The Media Research Center's Curtis Houck has nothing but contempt for Jen Psaki and nothing but cookies for Peter Doocy and other biased reporters who advance right-wing narratives.
Both the "news" and opinion sides of WorldNetDaily -- already fans of Vladimir Putin -- put Biden-bashing and biolab propaganda ahead of warmongering worries when Russia invaded Ukraine.