Joseph Farah marked the silver anniversary of his website by begging for money and rewriting history by portraying his most biased, dishonest and outright false reporting as something noble.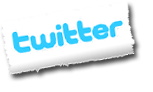 The Media Research Center's Curtis Houck despises Karine Jean-Pierre even more that he did her predecessor in the White House briefing room, Jen Psaki -- and he has already constructed a malicious narrative of her as an incompetent diversity hire.
The Media Research Center completed its flip-flop on Musk's coziness toward China as it continued to slobber over his deal to buy Twitter -- and pretty much anything else he says.
In pointing out Tucker Carlson's pro-Putin, anti-American attitudes over Russia's invasion of Ukraine, Newsmax found an anti-Fox News narrative with some traction.
It seems there's nothing that Republican Florida Gov. Ron DeSantis does -- no matter how offensive -- that the Media Research Center won't try to justify and defend.