The dishonest Catholic and CNSNews.com columnist spent 2022 spreading lies and misinformation about George Soros, Alfred Kinsey, a graphic novel about the Holocaust and more.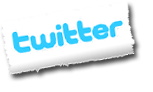 Newsmax not only published numerous fawning articles on Donald Trump's rallies (while cleaning up after his mistakes that it couldn't ignore completely), it gushed over the candidates he endorsed in Republican primaries.
Media Research Center sports bloggers Jay Maxson and John Simmons spent much of 2022 peddling misinformation, fear, and outright lies about COVID vaccines, as well as continuing to champion selfish athletes who won't get vaccinated.
Joseph Farah claims he's being honest about WorldNetDaily's seemingly perpetual financial crises -- but he's not. Farah also attacked Google for (temporarily) blocking WND due to malware on its website -- which WND ultimately admitted was true.
The Media Research Center is still maliciously depicting Karine Jean-Pierre as an incompetent diversity hire, and Curtis Houck is still man-crushing over every utterance from Peter Doocy.