Like its Media Research Center parent, CNSNews.com didn't much like Elon Musk until he showed interest in buying Twitter -- then it became one of his right-wing PR agents.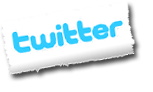 The Media Research Center not only greeted Nancy Pelosi stepping down from House Democratic leadership with more hate, it attacked her daughter for making a film about her.
DirecTV dropped Newsmax from its TV lineup, and it has been loudly playing the victim ever since, recruiting every right-winger it can find to help it complain -- but the Media Research Center is not really helping.
The WorldNetDaily editor's wild plan to return Donald Trump to the presidency by first making him House speaker actually got slightly closer to reality for a very brief time (though he may have to fight Wayne Allyn Root over credit for the plan).
The Media Research Center invented a metric designed solely to generate wildly inflated "censorship" numbers to further the right-wing Big Tech victimhood narrative.