In April, the Media Research Center's Curtis Houck crushed harder (on Fox News' Doocy) and raged more viciously (against Psaki) than ever in his writeups of Psaki's White House press briefings.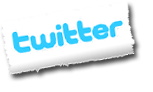 WorldNetDaily reporter Art Moore misleadingly promoted a dubious study from a pro-ivermectin group touting the drug's alleged effectiveness against COVID-19 -- and he pushed misinformation and fearmongering about vaccines.
The Media Research Center's Lindsay Kornick hate-watches shows like "Supergirl" and "Batwoman" just so she can complain that they have characters who aren't heterosexual or touch on issues in the news (or don't hate journalists).
Months after Donald Trump left the presidency, CNSNews.com reporter Patrick Goodenough was still touting his alleged achievements in office.
The Media Research Center spent much of the past TV season being angry that TV police shows tried to reflect reality by tackling the thorny issues of racial justice and police brutality in the wake of George Floyd's death.