The Media Research Center repeatedly claimed that network news outlets reported that Border Patrol agents were "whipping" migrants -- despite offering no evidence whatsoever that this was the case.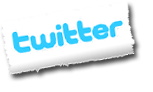 The Media Research Center made a short film making distorted claims about the end of the Keystone XL pipeline, and its "news" division keeps pushing the fiction that the pipeline would keep gas prices low.
The WorldNetDaily editor is desperate to blame everything and everyone for his website's financial problems -- except, of course, himself and WND's editorial agenda of fake news and conspiracy theories.
The Media Research Center can't stand it when other media outlets won't hate Jen Psaki or Karine Jean-Pierre as much as it does -- but it sees no irony in its gushing over Peter Doocy or tossing softballs to Kayleigh McEnany.
Joseph Farah marked the silver anniversary of his website by begging for money and rewriting history by portraying his most biased, dishonest and outright false reporting as something noble.