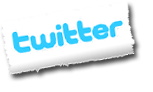 The Media Research Center melts down over Muppets (repeatedly), Dr. Seuss, Mr. Potato Head and Legos for committing the offense of not hating certain people enough.
Media Research Center writers are having a love affair with some of the world's most censorship-loving right-wing leaders -- because they spout the MRC's anti-"Big Tech" narrative.
WorldNetDaily has not only uncritically promoted Mike Lindell's outlandish -- and false -- claims about election fraud, it stealth-edited an article to tone down praise for a conference he held after it proved to be a failure.
The Media Research Center's Curtis Houck plays hide-the-#PsakiBomb to protect his man-crush Doocy, then cheers how the White House press secretary was attacked over the Afghanistan withdrawal.