The Media Research Center writer flip-flops, turning his love for Kayleigh McEnany into seething hatred for the current White House press secretary -- and hatred of the "liberal media" into gushing over biased, hostile Fox News reporters like Doocy.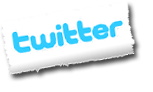 WorldNetDaily editor Joseph Farah has been working to minimize political damage on Donald Trump from the Capitol riot, portraying a dead protester as a victim and a dead police officer as a propaganda tool.
UPDATED! Radio host Mark Levin can take comfort in knowing that his buddies at the Media Research Center will always have his back, amplifying his misplaced outrage and whitewashing his errors and falsehoods.
The fringe-right Association for American Physicians and Surgeons and its leader, Jane Orient, use WorldNetDaily to push questionable coronavirus cures and falsely fearmonger about vaccines.
The terminally wrong Newsmax pundit picked the wrong horse by sucking up to Donald Trump and pushing bogus claims that the election was stolen.
The Media Research Center's Brad Wilmouth clings to another lost cause: the right-wing narrative that illegal immigrants commit more crime, despite all the evidence indicating otherwise.