CNSNews.com did a lot of complaining that Donald Trump was going to face a second impeachment -- then largely refused to report on the impeachment trial itself.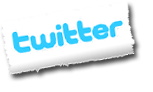 WorldNetDaily is clinging to the notion that the Capitol riot was instigated by Antifa -- not far-right pro-Trump extremists -- and it's (mostly) not letting the truth get in the way.
The Media Research Center labored hard to distance conservatives from the right-wing, pro-Trump Capitol riot -- even though MRC chief Brent Bozell endorsed the anger behind it and the election-fraud conspiracy theories that led up to it.
WorldNetDaily has gotten busted promoting bogus claims regarding the coronavirus pandemic -- only some of which it has properly corrected.
In the last half of 2020, CNSNews.com continued to try and put a pro-Trump spin on U.S. unemployment numbers ... until it decided not to.