The Media Research Center became a cheerleading squad for Florida Gov. Ron DeSantis after he dishonestly flew duped migrants to Martha's Vineyard for an own-the-libs moment.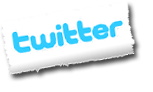 The Media Research Center pushed stories of an assaulted GOP campaign worker (who was a white supremacist), high crime (which wasn't actually happening) and a candidate's Muslim faith being ignored (which the MRC did too).
CNSNews.com was an early promoter of Herschel Walker's political ambitions and friendship with Donald Trump -- but it almost completely censored reports of abusive behavior and paying for abortions.
For the 20th time, it's time to honor (as it were) the worst ConWeb reporting and craziest ConWeb opinions of the year.
Curtis Houck and Co. seemed to be getting bored with spewing hate at Karine Jean-Pierre and fluffing right-wing journalists, so the frequency of the Media Research Center's press briefing write-ups diminished toward the end of the year.