DirecTV dropped Newsmax from its TV lineup, and it has been loudly playing the victim ever since, recruiting every right-winger it can find to help it complain -- but the Media Research Center is not really helping.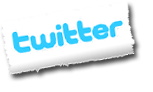 The WorldNetDaily editor's wild plan to return Donald Trump to the presidency by first making him House speaker actually got slightly closer to reality for a very brief time (though he may have to fight Wayne Allyn Root over credit for the plan).
The Media Research Center invented a metric designed solely to generate wildly inflated "censorship" numbers to further the right-wing Big Tech victimhood narrative.
Narratives trump facts at the Media Research Center, so it spent the fall of 2022 continuing to lash out at Hunter Biden -- while also smearing his daughter and getting mad that he's starting to fight back against all the right-wing smears.
The country's employment news was so positive during 2022 that CNSNews.com had trouble finding ways to distract from all this positivity happening under a Democratic president.