The Media Research Center did stenography work to promote the selectively released files through Musk's hand-picked reporters -- and attacked anyone in the media who wouldn't similarly parrot the pro-Musk narrative.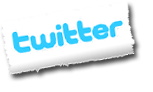 CNSNews.com's coverage of the passage of the Respect for Marriage Act was highly biased to the point of bordering on homophobic.
Despite declaring that it distrusted media polls after the 2020 election, the Media Research Center enthusiastically hyped media polls that made the Biden administration look bad all the way through the midterm elections (which didn't work out well).
The Media Research Center's bitterness at Republicans not doing as well as predicted in the midterm elections was palpable, from whining that Democrats who weren't white or heterosexual got elected to dabbling in election fraud conspiracy theories.
WorldNetDaily was quick to embrace Kari Lake as a right-wing Republican to love -- and even quicker to tout her discredited conspiracy theories about election fraud there.