The Media Research Center dutifully amplified a malicious Republican question demanding that the Supreme Court nominee define what a woman is -- but censored the fact that most Americans hated Republicans' hostile treatment of Jackson.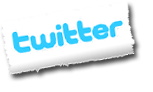 The Media Research Center embraced a false attack on the Supreme Court nominee -- and hid from readers the fact that even its fellow right-wingers had discredited it. Plus: The MRC obsesses over Jeffrey Toobin's peener!
The Media Research Center was manufacturing a right-wing talking point by smearing every potential Supreme Court nominee as a left-wing radical well before Jackson was actually nominated.
The Media Research Center went into full defense mode after President Biden muttered an insult at him -- then laughably denied it was obsessed with the story even after generating days of content about it.
Despite claiming to be a "news" organization, CNSNews.com's coverage of Brown's Supreme Court nomination was wildly biased, heavy on Republican talking points and cherry-picked statements while censoring questioning from Democratic senators.