Led by sports blogger John Simmons, the Media Research Center used the occasion of Pride Month to repeatedly spew hate and contempt at the LGBT community (and drag queens).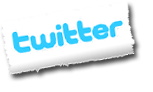 WorldNetDaily just can't stop publishing false and misleading stories about COVID and its vaccines, and giving platforms to discredited COVID misinformers.
The Media Research Center regularly hurled the anti-Semitic "puppetmaster" slur at the (Jewish) former CNN chief -- then childishly gloated when a personal scandal cost him his job, despite having given Roger Ailes a pass for his behavior.
The Media Research Center spent the summer raging against the House committee hearings on the events leading up to the Capitol riot and parroting right-wing talking points, attacks and distractions.
This summer, CNSNews.com had its interns put fake news and right-wing narratives ahead of practicing actual journalism and their usual job of pestering members of Congress with biased gotcha questions.