WorldNetDaily embraces the highly dubious Arizona election audit because it cast the aspersions on the 2020 presidential election that align with its Trump-friendly agenda.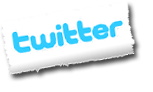 More man-crushing! More Psaki-hating! Hiding another Doocy screw-up! A dash of homophobia! That's how the Media Research Center's Curtis Houck spent his July reviewing White House press briefings.
CNSNews.com has always hated the House speaker, of course, but with Democrats now in power in Washington, its attacks against her have escalated.
The Media Research Center predictably shilled for right-wing radio host Larry Elder in the lead-up to the California recall election -- and was presumably glad it no longer had to suppress its transphobia to support early GOP front-runner Caitlyn Jenner.
When Florida -- led by potential 2024 Republican presidential candidate Ron DeSantis -- suffered yet another massive pandemic outbreak due in part to his lax efforts to contain it, the Media Research Center felt compelled to rush to his defense once more.