The Media Research Center doesn't understand how bad it looks to defend lying or misinforming about coronavirus and its vaccines because it's somehow "free speech."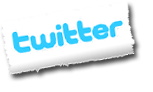 WorldNetDaily editor Joseph Farah put out a lot of bluster and conspiracy theories to cajole readers into keeping his company alive -- though he had to stealthily extend his self-imposed deadline a couple weeks in order to (barely) meet his goal.
Media Research Center writer Curtis Houck can't handle it when White House press secretary Psaki doesn't face hatred in media interviews -- or that Fox News reporter Doocy's right-wing bias gets called out.
CNSNews.com hates President Biden so much, it's actually siding with Russia's Vladimir Putin against him.
A Media Research Center writer relied on an unreliable pollster and a dishonest right-wing journalist to push bogus right-wing narratives about election fraud and Joe Biden's finances.