CNS Hid That Columnist Was Arrested On Charges Of Incest, Sexual Misconduct
Topic: CNSNews.com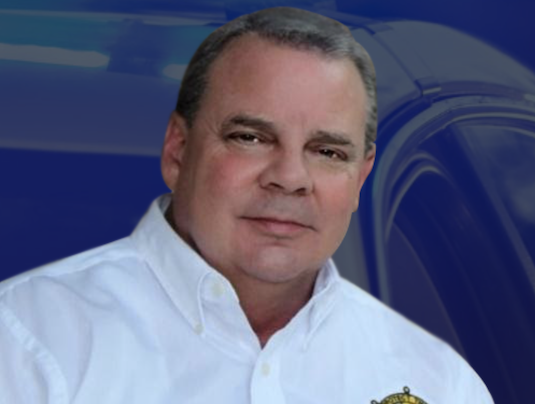 In the four months before its shutdown, CNSNews.com published 33 columns by Michael Letts, whose bio describes him as "CEO and founder of In-VestUSA, a national grassroots non-profit organization helping hundreds of communities provide thousands of bulletproof vests for their police forces through educational, public relations, sponsorship, and fundraising programs." (It also published three additional columns before that.) Letts invoked the usual right-wing talking points -- attacking President Biden, praising police, gushing over Elon Musk and defending guns chief among them. But he also ventured into conspiracy theory territory, as in this March 14 column:
Tucker Carlson played some of the video footage viewed by the House of Representatives' January 6 Committee. Not surprisingly, it showed the opposite of what the Democrats have been saying about the events of January 6, 2021, in Washington, D.C.

It was not a Republican insurrection hell-bent on overthrowing the government. It was closer to a maze created by Democrats to create an impression of insurrection probably so they could stop the certification of the 2020 election results.

Carlson aired video of the riot recently that turned the narrative about the what happened that day on its head.

While it did show some violence and chaos, it also presented Capitol Police opening doors and ushering people into the U.S. Capitol. It displayed citizens wandering peacefully through the halls and taking pictures.

It showed the police escorting the QAnon shaman, a protestor who wore what looked like a buffalo headdress, through the halls and even trying doors to find a way to let him into the Senate chambers.

Another video disclosed a police officer who was supposedly killed after being battered by a fire extinguisher walking around fine with no signs of distress after he was supposed to have been killed.
As we've documented, the footage Carlson aired was also cherry-picked and misleadingly edited -- prosecutors pointed out that the footage of Jacob Chansley, the "QAnon Shaman," ignored that that he spent the previous half-hour resisiting arrest, and the head of the Capitol Police said that if the officer in question, Brian Sicknick, had "not fought valiantly for hours on the day he was violently assaulted, Officer Sicknick would not have died the next day."
Still, Letts concluded by ranting that "These are private citizens who government officials maliciously slandered. Congress itself should also take action against those members of the committee for withholding evidence in an investigation. The real criminals here are not the people, but the Democrats in government."
In the final column CNS published by him before its shutdown, on April 12, Letts bizarrely asserted that "Today, in the wake of the Nashville shooting in a Christian school that left six people dead, Democrats and many mainstream media outlets are blaming nine-year-old children for the shooting. Why? Because their Christian faith doesn't support the gender ideology agenda, and the murderer was transgender."
But here's what CNS has censored about Letts: He was arrested three years ago on charges of incest and sexual conduct with a minor. As the Associated Press reported:
Michael Allan Letts sexually abused a relative from the time she was 10 until she turned 17, Richland County deputies said.

Letts was arrested Wednesday at the completion of the investigation which began when the victim came to authorities in January, deputies said in a statement.

Letts, 56, was charged with incest; second-degree criminal sexual conduct with a minor between 11 and 14 years of age; second-degree criminal sexual conduct with a minor under 16; and third-degree criminal sexual conduct.
The AP added that "Letts is founder and CEO of In-Vest USA, which raises money for bulletproof vests for police forces that can't afford them," which makes it clear that this is the same person as the CNS columnist.
A search of court records in Richland County, S.C., shows that the charges against Letts remain pending; he was freed on a $100,000 surety bond, and has since obtained a consent order from the court to allow him to travel. Additionally, there was a charge of shoplifting filed against Letts in 2022; that case remains pending as well, and he was released on a $2,125 personal recogizance bond. We found no statement at either Letts' personal website or the In-Vest website regarding his arrest, and a Google search indicates he has made no public statement about it.
Letts' column-writing seems to be an effort to bury news of his arrest with his own work. Another work in that effort appears to be a softball September 2021 interview with a writer who posts at Medium who did little than feed Letts generic questions about leadership and copy-and-paste Letts' bio from the In-Vest website (which claims that he had been given "the title His Excellency Count, Sir Michael A. von Letts, Chevalier, Knight of Honour of the Imperial Teutonic Order, by the Republic of Germany") while failing to mention his arrest.
CNS is not the only ConWeb site that has published Letts' columns; Newsmax and WorldNetDaily have as well. But neither have published as many in such a short period of time as CNS did.
Posted by Terry K. at 11:59 AM EDT