Irony: Highly Biased WND Laments Decline Of Journalistic Objectivity
Topic: WorldNetDaily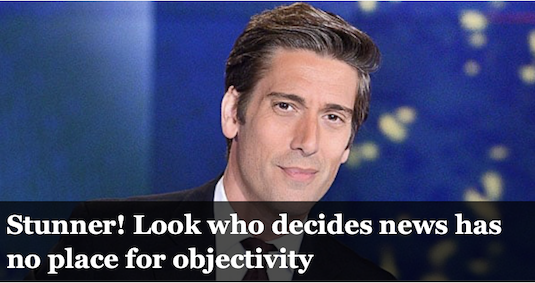 An anonymously written Feb. 5 WorldNetDaily article stated:
The legacy media in America are cutting their own throats, shooting themselves in the feet and calling for their own termination, according to an analysis by constitutional expert Jonathan Turley.

It's because of the abandonment by leaders in the industry of neutral, or objective, reporting. It's the idea that both sides of a story, or even three sides, should be described, letting readers make their own determinations.

He noted the rise in recent years of "advocacy" journalism, those reports that portray themselves as news but in reality provide only one side, pushing one story line on readers.

"If there is little difference between the mainstream media and alternative media, the public will continue the trend away from the former," he warned. "MSM has the most to lose from this movement, but, as individual editors, it remains popular to yield to advocates in their ranks.

"As media outlets struggle to survive, these media leaders are feverishly sawing at the tree branch upon which they sit," he said.
The irony, of course, is that WND wouldn't know objective journalism if it walked up and slapped Joseph Farah's face.
The really funny part, though, comes in the boilerplate beg at the end of the article for subscriptions to "WND Insider," which touts its "uniquely truthful reporting." Yes, "uniquely truthful" is one way to describe WND's penchant for fake news and conspiracy theories.
Posted by Terry K. at 9:17 PM EDT