MRC Distorts Segment Exposing OAN In Order To Attack CNN's Stelter
Topic: Media Research Center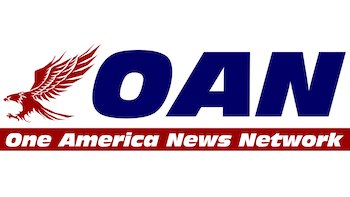 Lydia Switzer does a lot of playing dumb in an Oct. 8 post:
Brian Stelter, host of the ironically titled "Reliable Sources" on CNN, was a guest on New DayThursday morning to talk about other news networks that he wishes would be taken off the air.

While normally Stelter focuses his vitriol and contempt at Fox News, which leads the nation in cable news viewership, this time he targeted One America News, or OAN: "OAN makes Fox News look liberal…It's some of the worst of the worst content out there…Even saying the word News with One America doesn't really seem fair. This is a opinion channel with extremist content."

However, rather than actually address the disagreements he has with specific OAN segments, Stelter bashed AT&T (CNN's parent company) for covering the network and for paying its carriage fees – which AT&T does for CNN as well.

AT&T responded to the original reporting from Reuters by explaining that it does not fund OAN and does pay carriage fees for OAN, along with numerous other channels.
That's a completely dishonest framing of the segment by Switzer. Note that Switzer does not mention the Reuters report on OAN that formed the basis of this discussion until the fourth paragraph; she did not link to the article itself at all, let alone reference the article's contents. She also liked in claiming that Stelter did not address "specific OAN segements," the tightly edited clip that accompanied her post -- eliminating most context and discussion from the full segment -- starts off with Stelter calling OAN "conspiracy-laden, in denial about the riot, sometimes pretending that Trump is still president." Switzer did not dispute any of that OAN content or even the way Stelter presented it.
Instead, Switzer cherry-picked a quote to complain about: "'There is a difference between real news and conspiracy crap,' he said. Undoubtedly, Stelter would consider his own show to be 'real news,' while calling for the deplatforming of news on the other side of the aisle." But at no point does Switzer provide any evidence that OANengages in "real news" or dispute Stelter's contention that OAN is "conspiracy crap."
Switzer may know that that there's no defense for OAN and that there's nothing wrong with the Reuters article -- which may be why she felt the need to distort and twist this segment into an attack on Stelter, which always plays well at the MRC.
It's also worth noting that this is the only MRC post that even references the Reuters article on OAN; no other attempt is made to attack or even discuss it. Sounds like a backhanded vote of confidence -- though the MRC would never, ever admit that.
Posted by Terry K. at 4:25 PM EST
Updated: Friday, November 26, 2021 4:40 PM EST