MRC's Houck Takes More Petty Potshots At CNN, Lionizes Fox News' Ratings
Topic: Media Research Center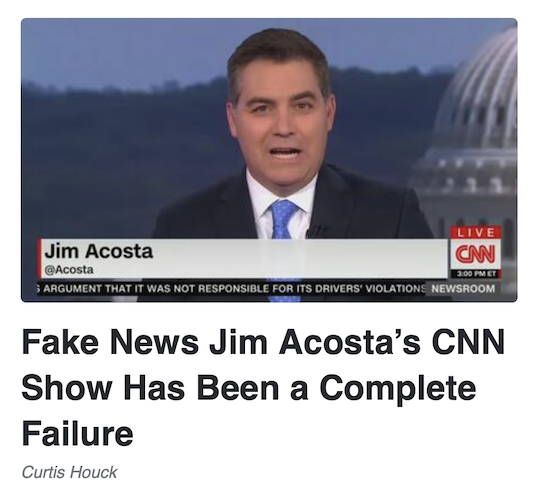 The Media Research Center wants to be taken seriously as "media researchers," but any casual observer knows that its sloppiness, viciousness and m=immaturity makes that impossible. One example of that final attribute is the way it goes all Mean Girls on non-right-wing news outlets by gloating about how much better Fox News' ratings are (as if popularity equated quality or accuracy). Curtis Houck indulged in that juvenile trait in a Sept. 2 post:
In a hilariously epic fail for the liberal media, Fox News finished the month of August with 94 of the top 100 cable telecasts in total viewers amidst a monumental month of news with Gutfeld! scoring its first-ever victories over CBS's The Late Show while, at the other end of the spectrum, MSNBC scored its lowest total day and primetime in the 25-54 demo since December 2015.

And despite the attempts from Jeff Zucker PR flunkie Brian Stelter, CNN also had a difficult month with its worst month in weekday primetime total viewers since June 2019. It's safe to say they desperately miss Donald Trump.

According to an FNC press release, they "notch[ed] 94 of the top 100 cable telecasts for the month and 13 of the top 14 cable news programs in overall viewers and the younger A25-54 demo, according to Nielsen Media Research." Not surprisingly, this also included a sweep of the top five spots.

Fox's successes stood head and shoulders above MSNBC, which had not only the worst demo month since December 2015, but its worst in total viewers since 2017 and has experienced a drop of 40 percent from last year across all measuring sticks.
Note that Houck is literally regurgitating a Fox News press release, showing how much of a slave he is to right-wing narratives.
In a Sept. 8 post, Houck had another fit of Acosta Derangement Syndrome:
In what might be one of the least shocking developments to be published on NewsBusters, CNN carnival barker Jim Acosta's tenure as late weekend afternoon CNN Newsroom host has gone less than swimmingly as, since he took over April 3, the timeslot has lost almost half its viewership.

Nielsen Media Research measured the three months prior to Acosta taking over (December 28, 2020 to March 28, 2021) versus Acosta's tenure thus far (up through August 28) and found that there was a whopping 42 percent loss in total viewers (1.151 million to 668,000) and an equally astounding 46 percent hemorrhage in the 25-54 demographic (249,000 to 135,000).
Houck was up for moregloating in a Sept. 29 post, again sourced from a Fox News press release:
The more things change, the more things stay the same. Such was the case with this week's ratings release for the third quarter of 2021 as, to the shock of no one, the Fox News Channel was victorious with its 79th straight quarter as the top cable news channel while CNN and MSNBC saw numbers tank to levels not seen since Barack Obama's second term as President.

Of course, Zuckerville (otherwise known as CNN) and MSNBC will see zero reason to change their divisive and poisonous yet tiresome business models.

According to an FNC press release from Tuesday, the ratings win coincided with its 25th anniversary as it was also "the most-watched network in all of basic cable with total day and primetime viewers" and "its highest-rated quarter of the year in both total viewers and the coveted 25-54 demo."

[...]

As for CNN, Zuckerville had its worst quarter in the 25-54 demo since 2014 with year-over-year total day ratings tanking 36 percent for all viewers and 41 percent in primetime via the same metric.
We've noted Houck's weird -- and vaguely anti-Semitic -- obsession with depicting CNN president Jeff Zucker as a "puppet master," though we don't recall anyone at the MRC portray Fox News as "Ailesville."
Houck had a fit of Stelter Derangement Syndrome as well in an Oct. 20 post:
On the latest edition of CNN's lead Fox hatefest known as Reliable Sources, the Brian Stelter-helmed show suffered another pitiful showing in the ratings as, amongst all viewers in the 25-54 demographic (and not just those inside his elitist, far-left bubble), Stelter fetched only 85,000 viewers.

And when examining a variety of other shows that aired on Sunday before, during, and after Stelter, the results weren't pretty as, according to Nielsen Media Research, he drew fewer people than the likes of Nick Jr.'s Paw Patrol and Peppa Pig, Bravo's Below Deck: Mediterranean and syndicated reruns of The Fresh Prince of Bel Air and Golden Girls to name a few.

Before going any further, it should be noted that Stelter's audience grew to 706,000 if you add in total viewers, which still lost to CNN's documentary on the late Princess Diana and 13 Fox News Channel shows. This included a head-to-head thrashing against FNC's MediaBuzz, which pulled in, as per our friend RoadMN on Twitter, 1.473 million total viewers.

[...]

No matter how Stelter and his boss Jeffrey Zucker slice it, his niche show will continue to bear little to no control over how the American people view the news media. And for that, America is far greater place.
And if there's ever a remake of "Mean Girls" focused on media criticism, Houck would have a starring role, as someone who has nothing better or more productive with his life than to take petty potshots at people he's paid to hate -- and believes that this is substantive "media research."
Posted by Terry K. at 12:38 AM EST
Updated: Friday, November 26, 2021 4:53 PM EST