WND's Dubious Doc Fearmongers More About COVID Vaccines, Defends Dubious Drugs
Topic: WorldNetDaily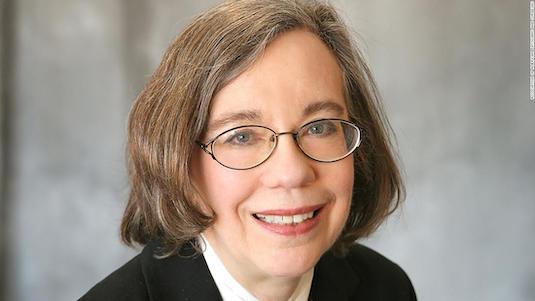 Jane Orient of the fringe-right Association of American Physicians and Surgeons is the de facto leader of WND's COVID misinformers, so it's not a surprise she has continued to violate the Hippocratic Oath and misinform people. In her Aug. 30 column, she's continuing to cling to pushing dubious meds taht eve she admits are "primitive":
In the war against COVID, the U.S. is counting on its magnificent pharmaceutical industry to deploy novel drugs and vaccines. Meanwhile, it is engaged in unilateral disarmament, trying to thwart the use of the primitive remedies being used in less affluent countries that for some reason have much lower COVID death rates.

By March 2020, there were reports of successful treatment with chloroquine (CQ) or hydroxychloroquine (HCQ), derivatives of one of the oldest lifesaving remedies known, quinine from cinchona bark. The Office of Trade and Manufacturing Policy was able to acquire 62 million doses of these drugs before both China and India shut off their exports to the United States. Health and Human Services Secretary Azar directed the Biomedical Advanced Research and Development Authority (BARDA) to develop an Expanded Access Investigational New Drug (IND) authorization for HCQ. Instead, with the advice of Janet Woodcock, who is now acting FDA commissioner, then-BARDA Director RickBright restricted access through an Emergency Use Authorization (EUA) to hospitalized patients only.

No EUA is needed for "off-label" use of an approved drug. But combined with official pronouncements about alleged danger to the heart and the lack of "sufficient" evidence of benefit, few patients received HCQ. Supporting the global and U.S. fear campaign against HCQ were the federal government's many allies: state medical and pharmacy boards, organized medicine, Big Tech and the mainstream media. Hundreds of thousands of patients may have died needlessly for lack of early treatment, but "the science" was saved.

Now ivermectin, another drug that has been used safely by hundreds of millions of patients for decades, is coming under attack by the disarmament advocates. Master of sarcasm Rachel Maddow is ridiculing people trying to save their lives by taking "horse dewormer." That is one of many uses for this Nobel-Prize-winning drug.
Orient continued to fearmonger about vaccines: "So far, more than 5,000 cases of myocarditis/pericarditis, more than 6,000 heart attacks, nearly 18,000 permanent disabilities and nearly 14,000 deaths post jabs have been reported to the Vaccine Adverse Event Reporting System (VAERS). So far, no cardiac damage from HCQ has been reported." As Orient well knows, VAERS reports are not verified, so she's lying by suggesting they are. Also, there are plenty of documented side effects to using HCQ to treat COVID, which include blindness, heart failure, and renal toxicity -- she's just playing dumb in order to demonize vaccines.
In her Sept. 13 column, Orient declares her fealty to a right-wing authoritarian -- and went on a right-wing anti-Biden rant -- because of vaccine mandates:
Today we have two contrasting quotations from world leaders. One said: "Mandatory vaccinations will never be allowed because [this] is a free country and its people are sovereign." The other said: "This is not about freedom or personal choice."

The first was by Vladimir Putin. Russia, a free country! The second was by Joe Biden.

The U.S. is no longer a free country, and the people are not sovereign. Nor are the once-sovereign states. If state governors won't cooperate with Biden, he says he'll "use my power as president to get them out of the way." It is not clear exactly how he would accomplish that. Invade the state and occupy its capitol and its courts? Arrest the governor and perhaps the legislature and throw them into prison without bail like some Jan. 6 demonstrators? Already, many states are suing over the latest mandate – perhaps we will learn whether the 10th Amendment to the U.S. Constitution has any meaning.

Who would have believed that a U.S. president would ever say such things?
That answer to that is a president who cares about the public health of his country. If Orient likes Putin so much, maybe she should move to Russia.
Orient's Sept. 21 column was all about following WND in defending the honor of ivermectin:
When the Food and Drug Administration (FDA) learned that doctors were writing 88,000 prescriptions a week for ivermectin, mostly for COVID-19, it apparently felt it necessary to message the yahoos of America on Twitter.

From @US_FDA: "You are not a horse. You are not a cow. Seriously, y'all. Stop it."

I, for one, agree completely. I am not a horse. In particular, I am not their horse, or their cow, to be ridden, milked, or slaughtered for the greater good. They do not own me and have no right to decide that I must take the COVID-19 vaccine, supposedly to protect the vulnerable of the herd. By the way, it doesn't.

The FDA also has NO authority to dictate or deny medical treatment. Once it approves a drug for safety for any indication, it does not have the legal right to tell physicians that they can use the drug for this, but not for that. Or veterinarians either. The only reason to go through a billion dollars' worth of studies to get a new "on-label" indication is to allow a company to market a drug for that use. If it's a cheap, non-patentable drug, why would a company make such an investment? But doctors are allowed to talk about it, and journals may publish articles. Normally, such discussions are not automatically smeared as "harmful misinformation" by social media fact-checkers.

[...]

Message to the FDA: Americans are not livestock on a government ranch – or lab rats. This massive human experiment can hardly be called scientific, since the control group is being wiped out through coercion.

Americans are human and have fundamental human rights – inalienable rights, not canceled by a virus.
People taking unapproved drugs like HCQ or ivermectin to treat COVID are lab rats too. But Orient will never admit that.
Posted by Terry K. at 12:15 AM EDT